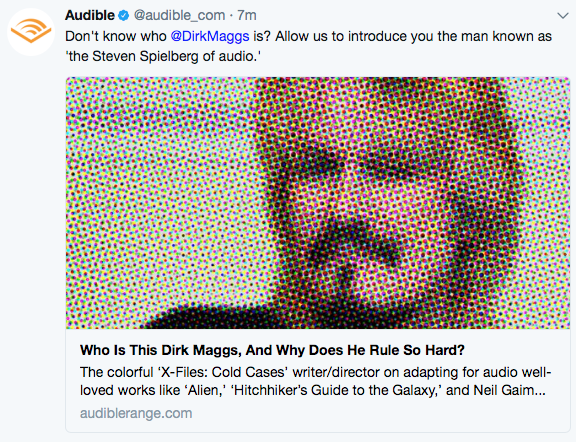 Introduced at the 2017 San Diego Comic Con as "the Steven Spielberg of Audio", #1 New York Times Bestselling Audio Producer Dirk Maggs has won national and international awards for his groundbreaking work in spoken word audio for over thirty years,  including in the UK, APA awards, Sony Awards and Talkie Awards, and in the USA, Audiofile Golden Earphones Awards,  Audie Awards,  a Mark Time Lifetime Achievement Award and a New York Festivals Gold Medal.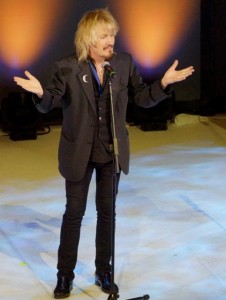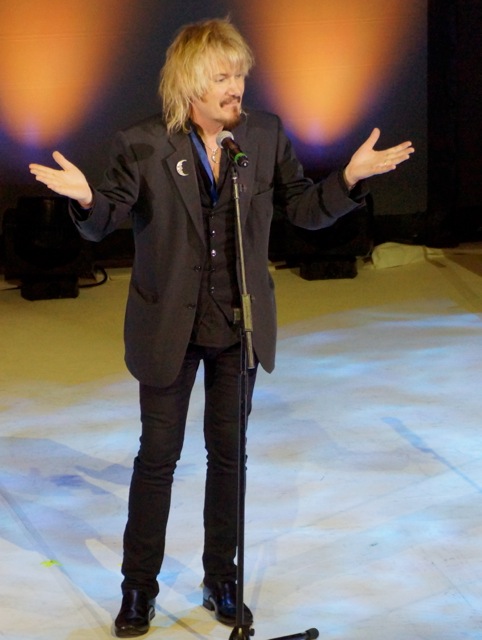 Dirk was among the first ever nominees for the Directors Guild Award for Outstanding Achievement in the field of audio theater.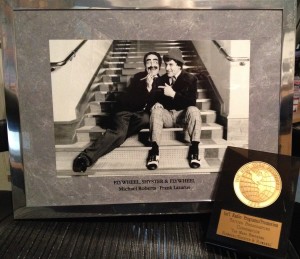 Dirk's BBC Career included postings as a producer in BBC Television and a Senior Producer in BBC Radio Light Entertainment. He is now freelance, working  across live and recorded media to tell stories with  structure and clarity – in a uniquely detailed, layered way.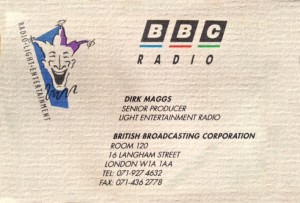 Dirk introduced Dolby Surround™ to BBC Radio Drama in the 1990s, and is now creating immersive stories in Dolby Atmos™︎ for Audible Studios.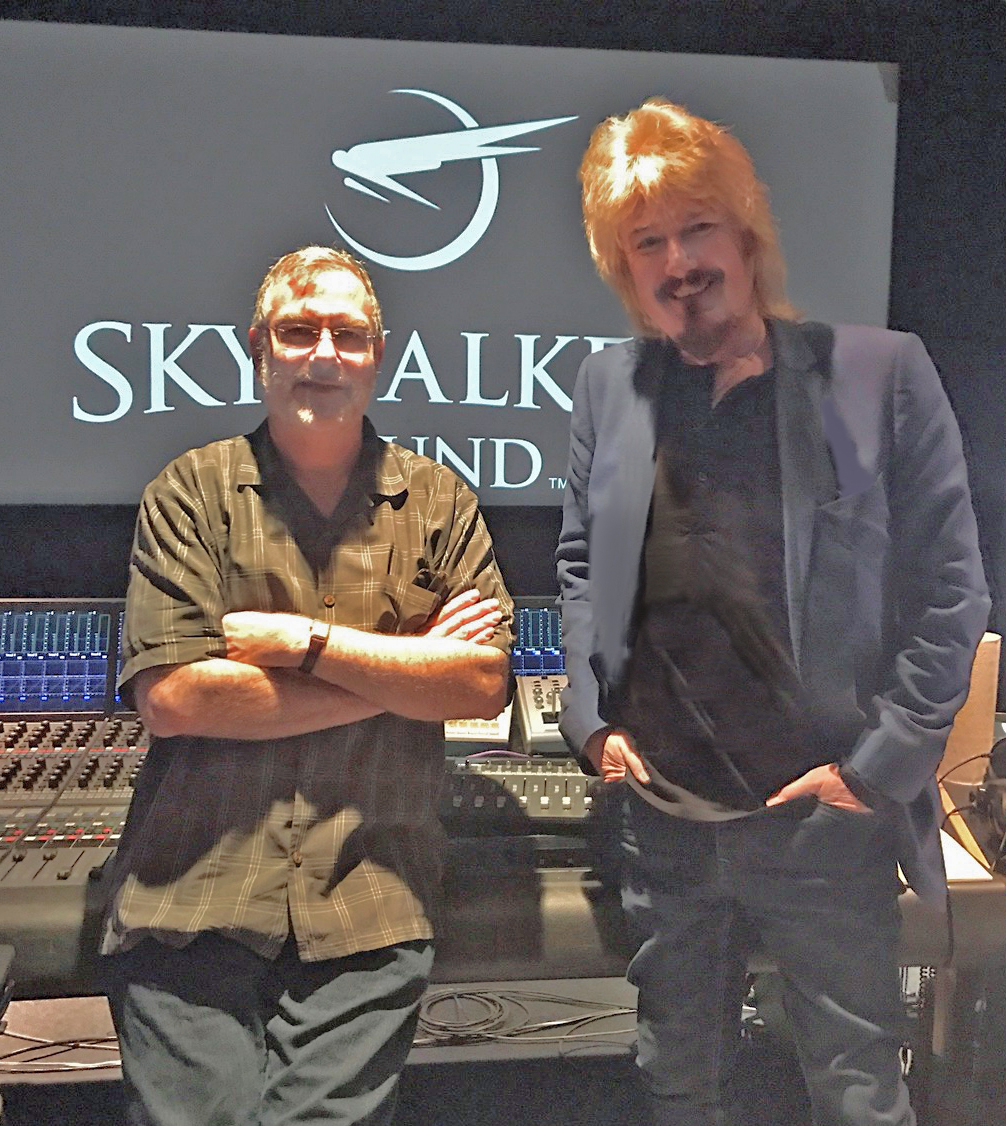 Skywalker Sound legend Gary Rydstrom and Dirk Maggs
Dirk's three epic productions of THE SANDMAN for Audible with NEIL GAIMAN have garnered their biggest ever sales figures around the world and all three Acts have become New York Times Bestsellers.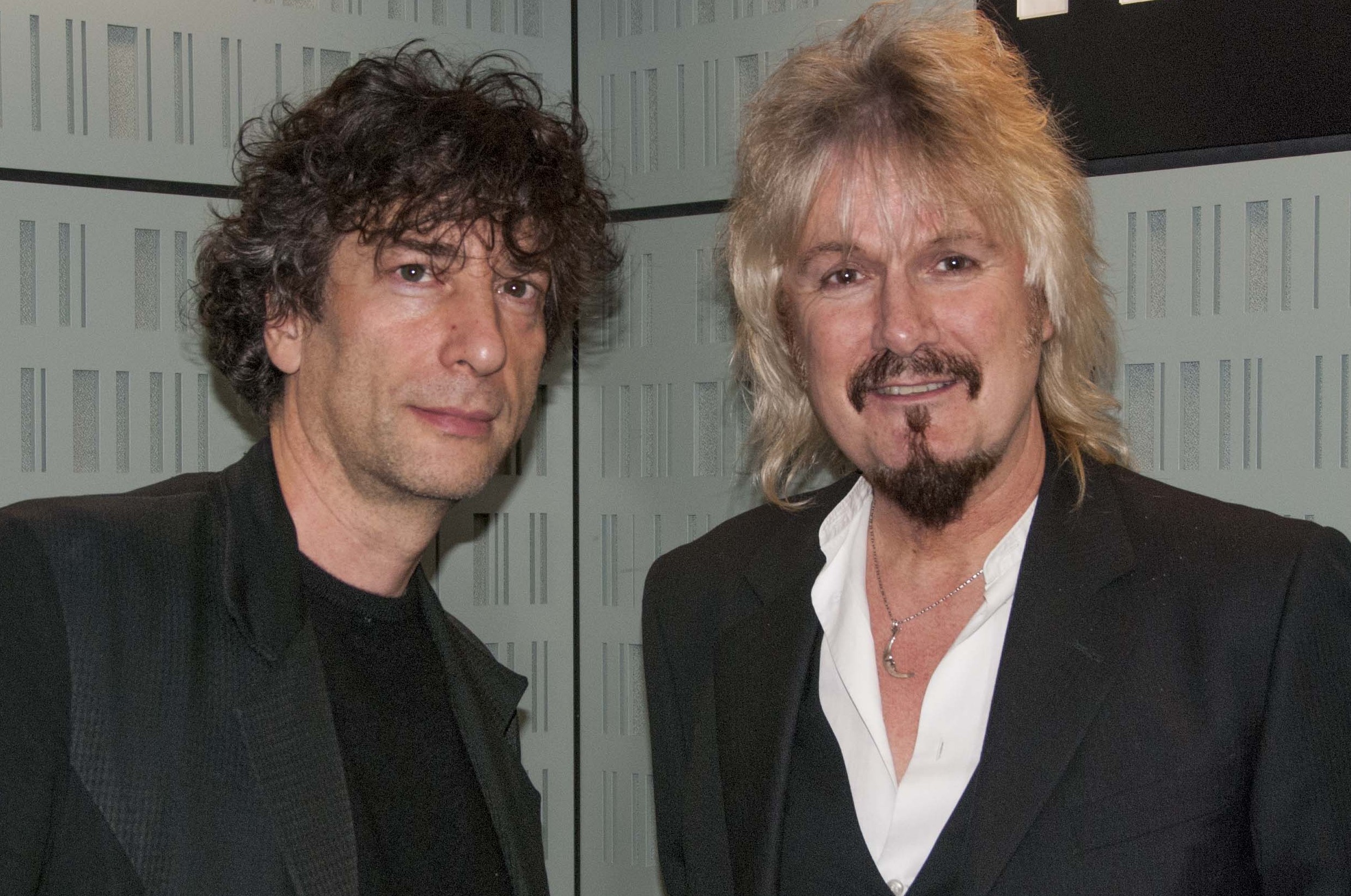 In 2017 Dirk directed THE X-FILES for Audible, starring David Duchovny and Gillian Anderson.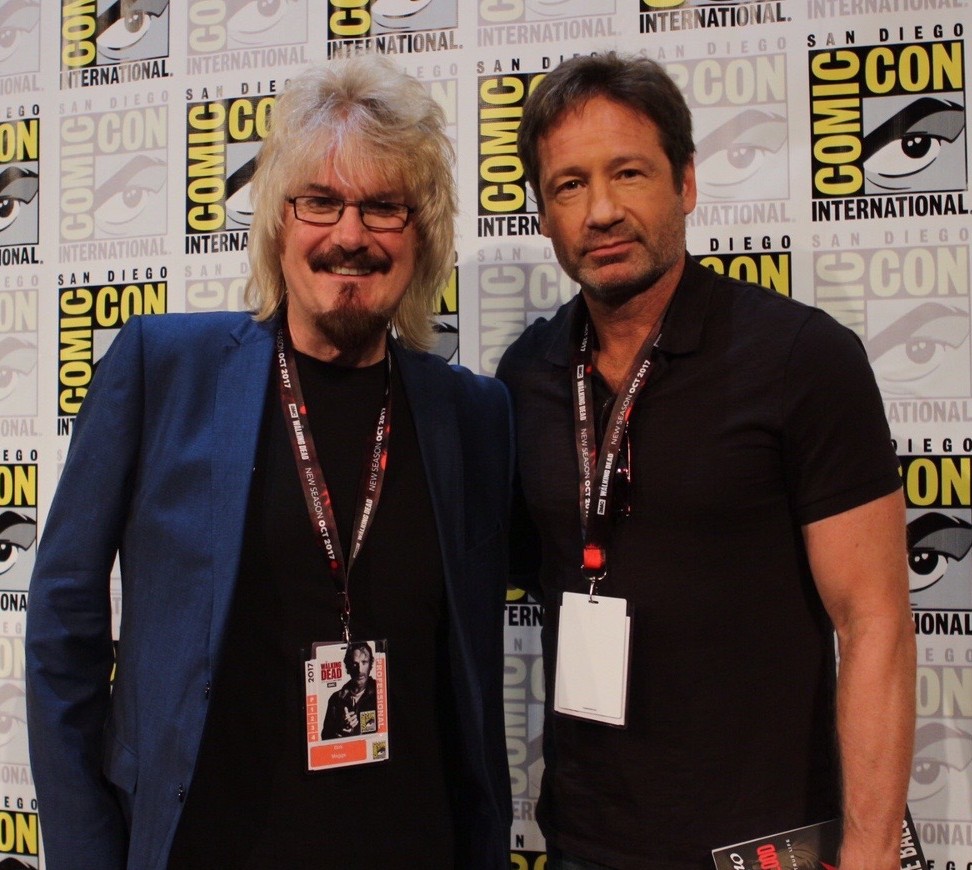 Dirk Maggs & David Duchovny
Dirk has explored the ALIEN universe in a series of audio epics which began in 2016 with the Audible Studios production of ALIEN: OUT OF THE SHADOWS, a bestseller in both the USA and UK, which won an AUDIE Award (see Awards page).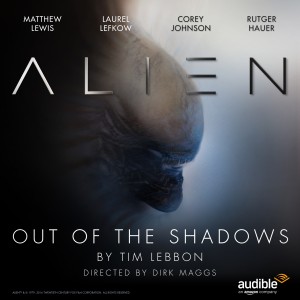 From 2012-2017 Dirk adapted and co-directed  BBC Radio 4's most prestigious Christmas productions, featuring the works of NEIL GAIMAN.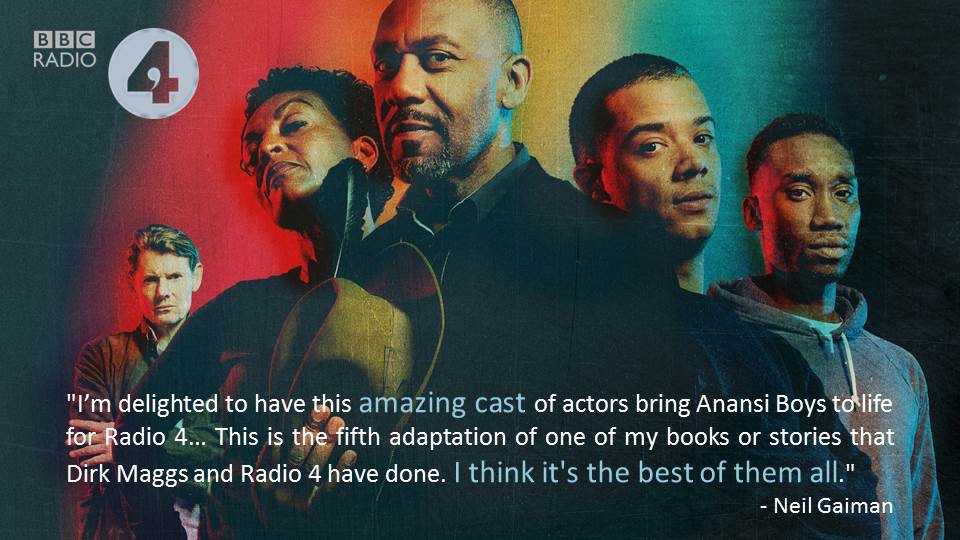 In 2017 he dramatised and co-directed Neil Gaiman's ANANSI BOYS.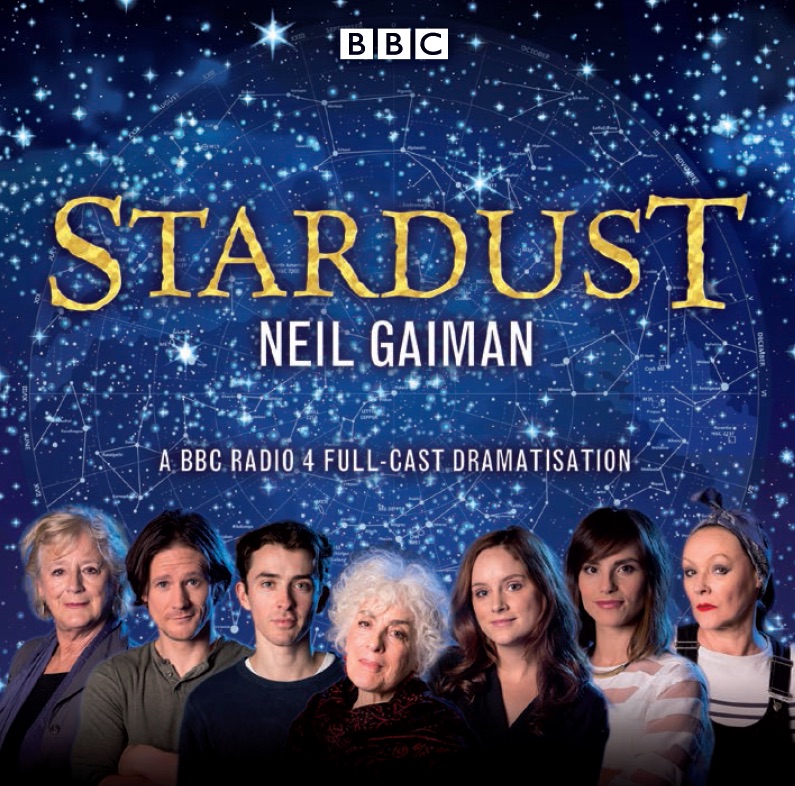 In 2016 he dramatised and co-directed Neil Gaiman's STARDUST.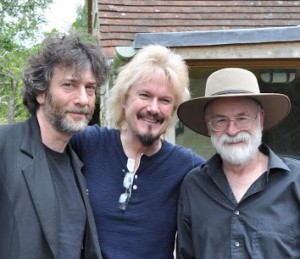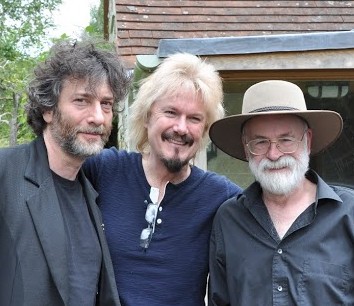 In 2014 Dirk dramatised Neil Gaiman and Terry Pratchett's Good Omens, starring Mark Heap, Peter Serafinowicz, Louise Brealey, Phil Davis, Josie Lawrence and Colin Morgan. It has become a worldwide audiobooks best seller.
In 2013 record audiences listened to Dirk's  dramatisation of Neil Gaiman's Neverwhere in 2013 for BBC Radio 4 and Radio 4 Extra with an all-star cast including James McAvoy, Benedict Cumberbatch,  and Natalie Dormer.
Among previous milestones, Dirk was responsible for writing and directing the hugely successful 2003-5 radio renaissance of The Hitchhikers Guide to the Galaxy – its author Douglas Adams having asked him to produce three radio series based on the last three novels in the 'trilogy of five', concluding the saga in its original medium.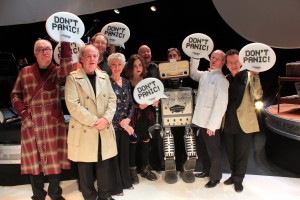 In 2012 Dirk adapted the entire five-novel Hitchhiker's epic into a stage show featuring the original cast,  delighting many thousands of UK theatregoers.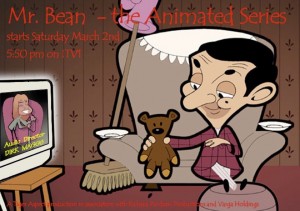 Dirk's animation work includes voice directing Bob The Builder and The Animated Mr Bean for television and, in film animation. The Magic Roundabout Movie.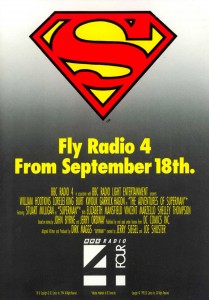 For BBC Radio in the 1990s, Dirk created award-winning epic 'audio movies' featuring Superman, Batman, Spider-Man and Judge Dredd. Working closely with the creatives at both DC Comics in New York and Marvel Comics, Dirk brought cinematic sound techniques to BBC Radio Drama, including the use of Dolby Pro-Logic Surround and Dolby Digital Sound.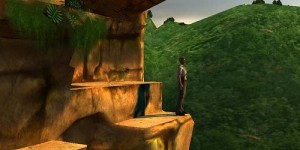 In Video Games Dirk has voice directed Revolution Software's Broken Sword: The Sleeping Dragon and Broken Sword: The Angel Of Death.
Dirk has directed many leading artists, including  Christopher Lee, Leslie Nielsen, Christian Slater, Rowan Atkinson, Hugh Laurie, Stephen Fry, Joanna Lumley, Jonathan Pryce, Juliet Stevenson, Jim Broadbent, Miriam Margolyes, Johnny Vegas, Ricky Tomlinson, Harry Enfield, Alison Steadman, James McAvoy, Benedict Cumberbatch, and Spike Milligan.
Dirk has been elected an Honorary Fellow of the University of Winchester for his work in the dramatic arts and is a Guest Lecturer at the Universities of Westminster, Bournemouth and Winchester.
In the USA Dirk has also actively supported creative Native American projects with Native Voices at the Autry Center in Los Angeles, California, and Native American Public Television in Lincoln, Nebraska.
In his spare time, Dirk plays drums for The Riotous Brothers on the UK Blues Circuit.