Here you'll find a selection of production and personal photos taken over the years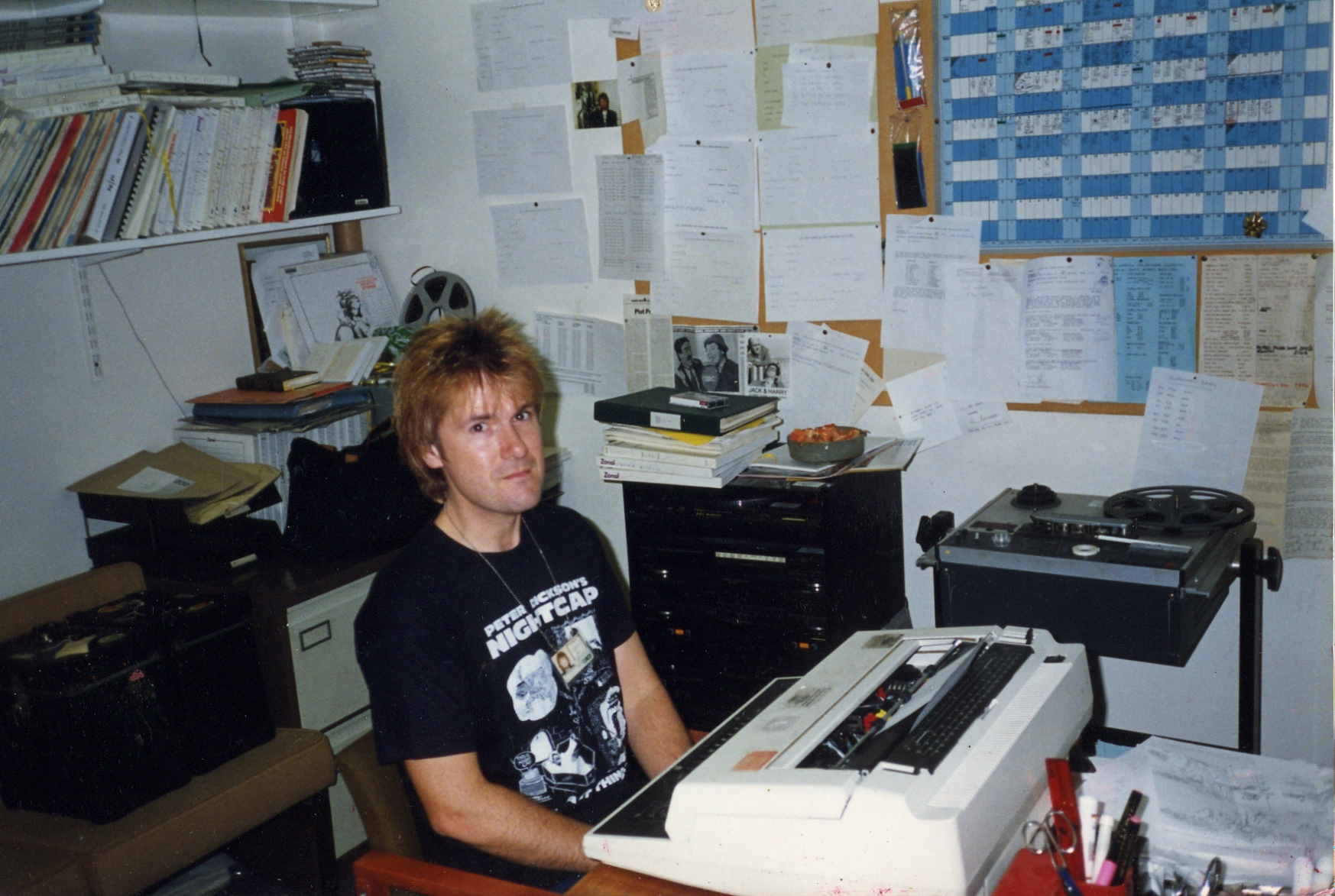 As a Senior Producer in BBC Radio Light Entertainment Department, 1988-1995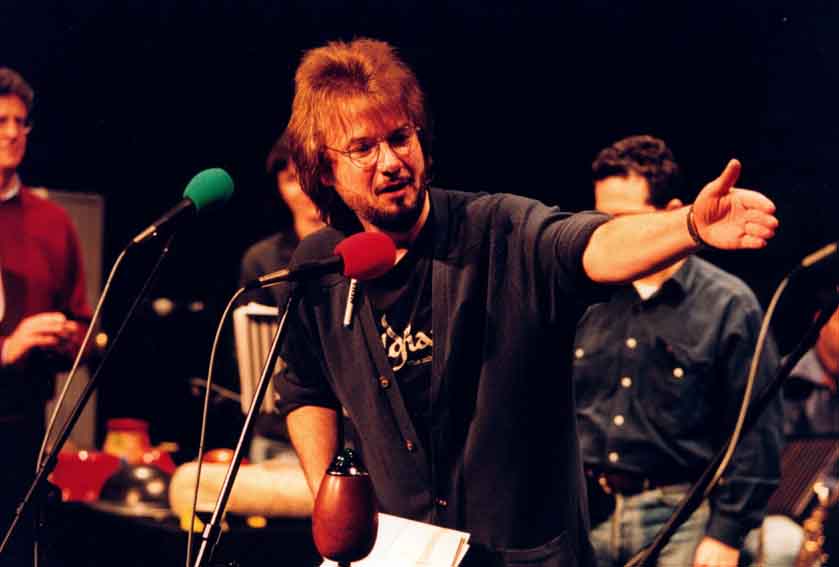 Directing Goon Again, 2001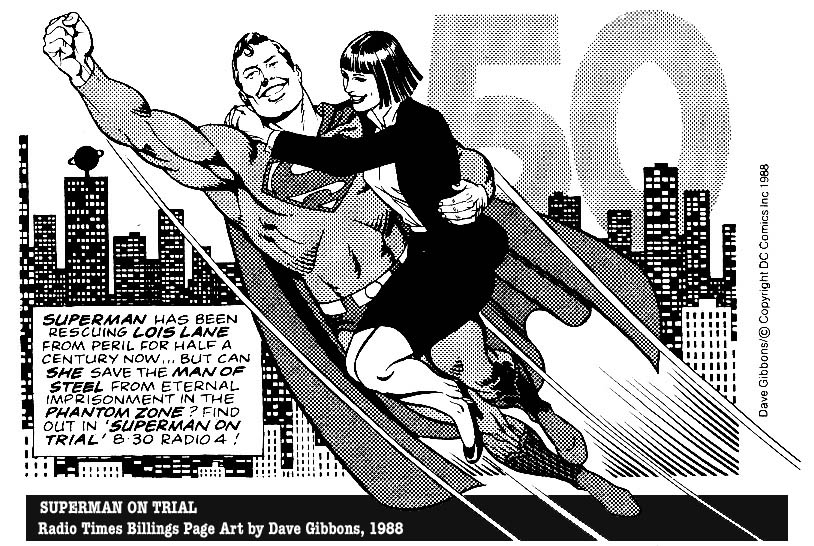 1988 – Superman On Trial – Radio Times page art by Dave Gibbons.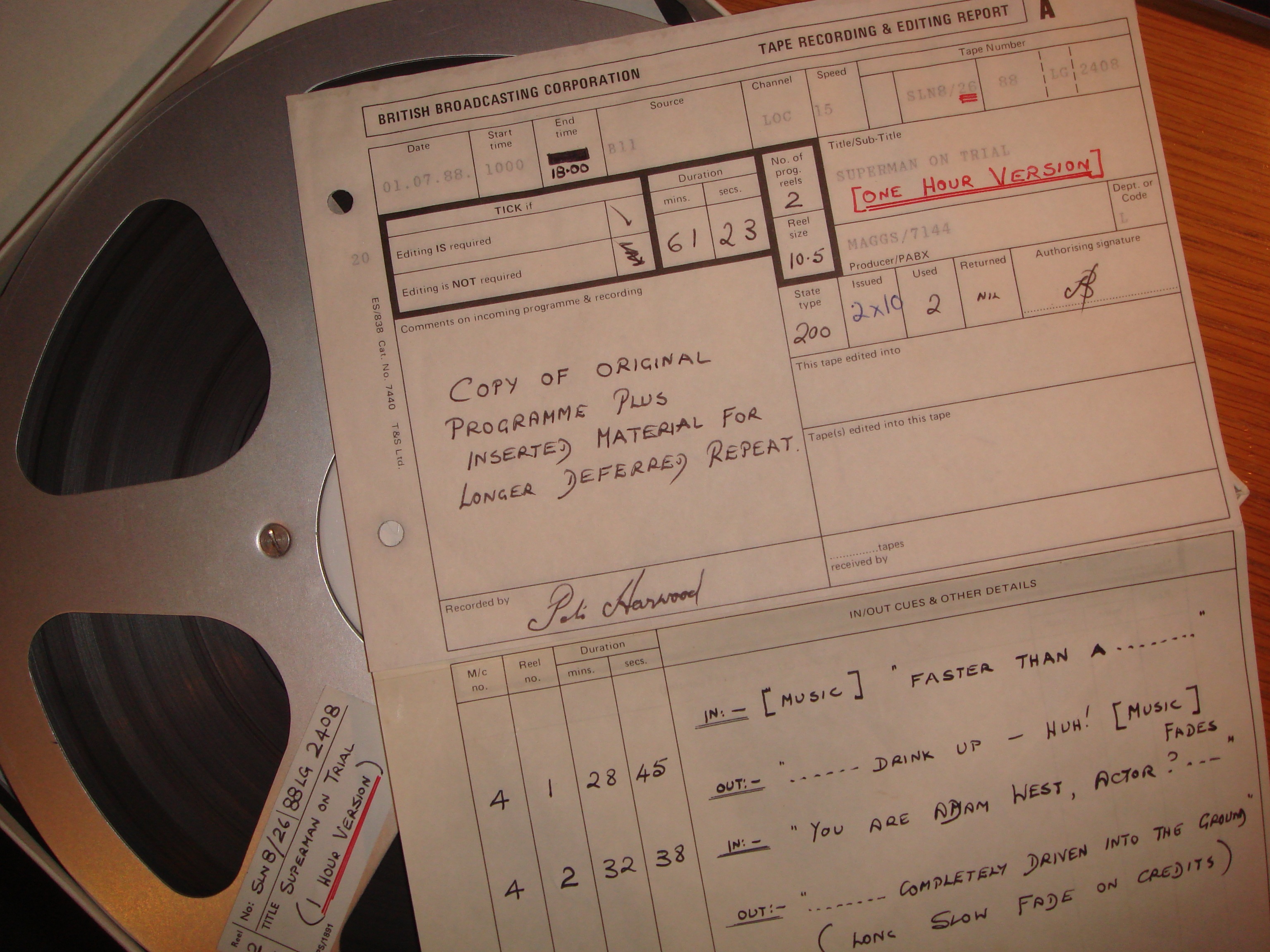 Analogue tech – Superman On Trial original programme tape and recordng report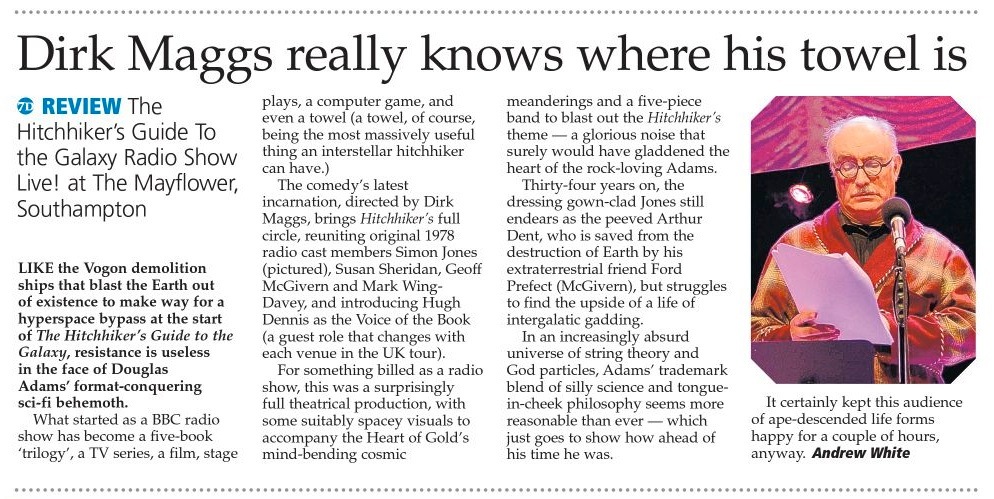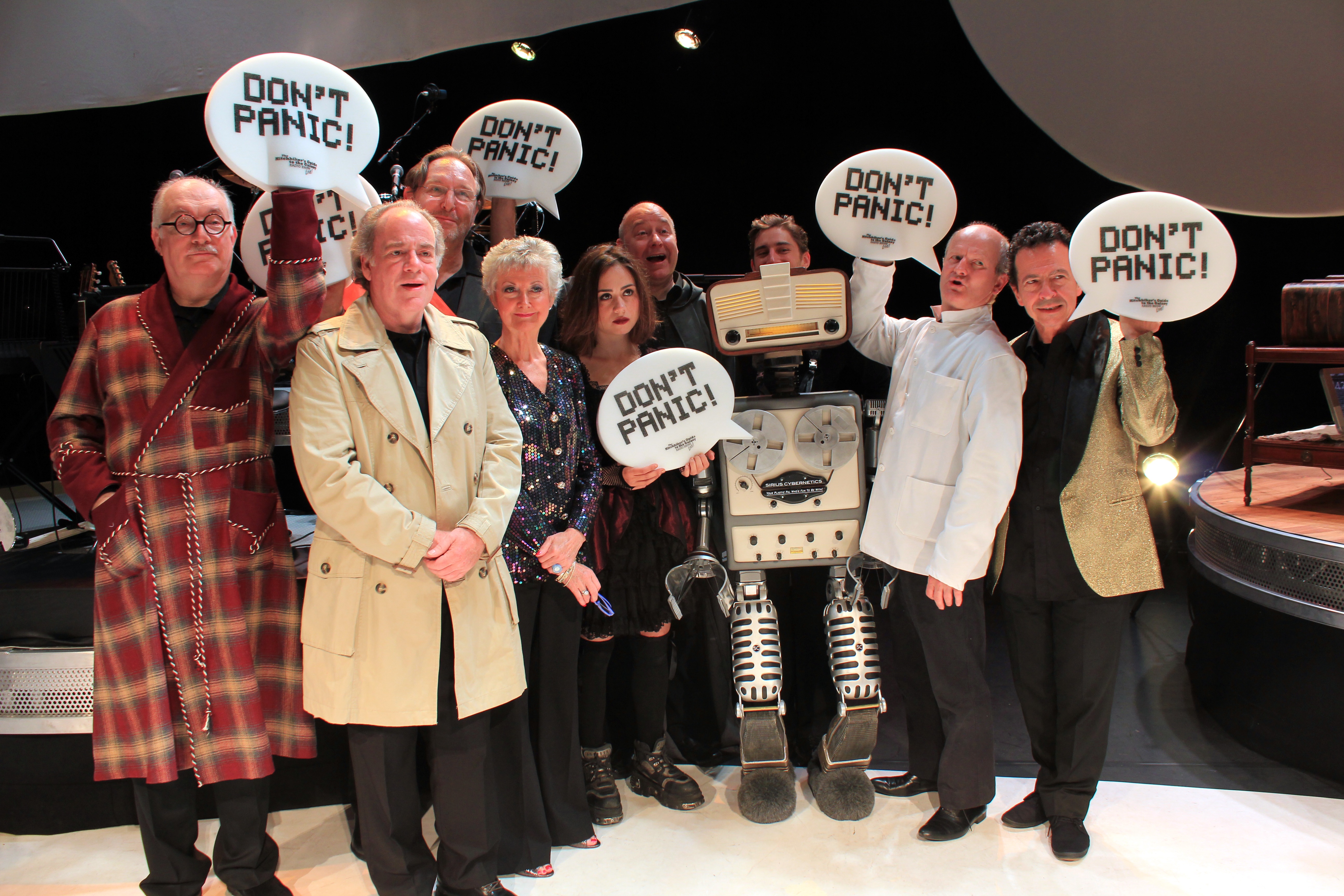 Hitchhikers Live, 2012-13 – cast promo shot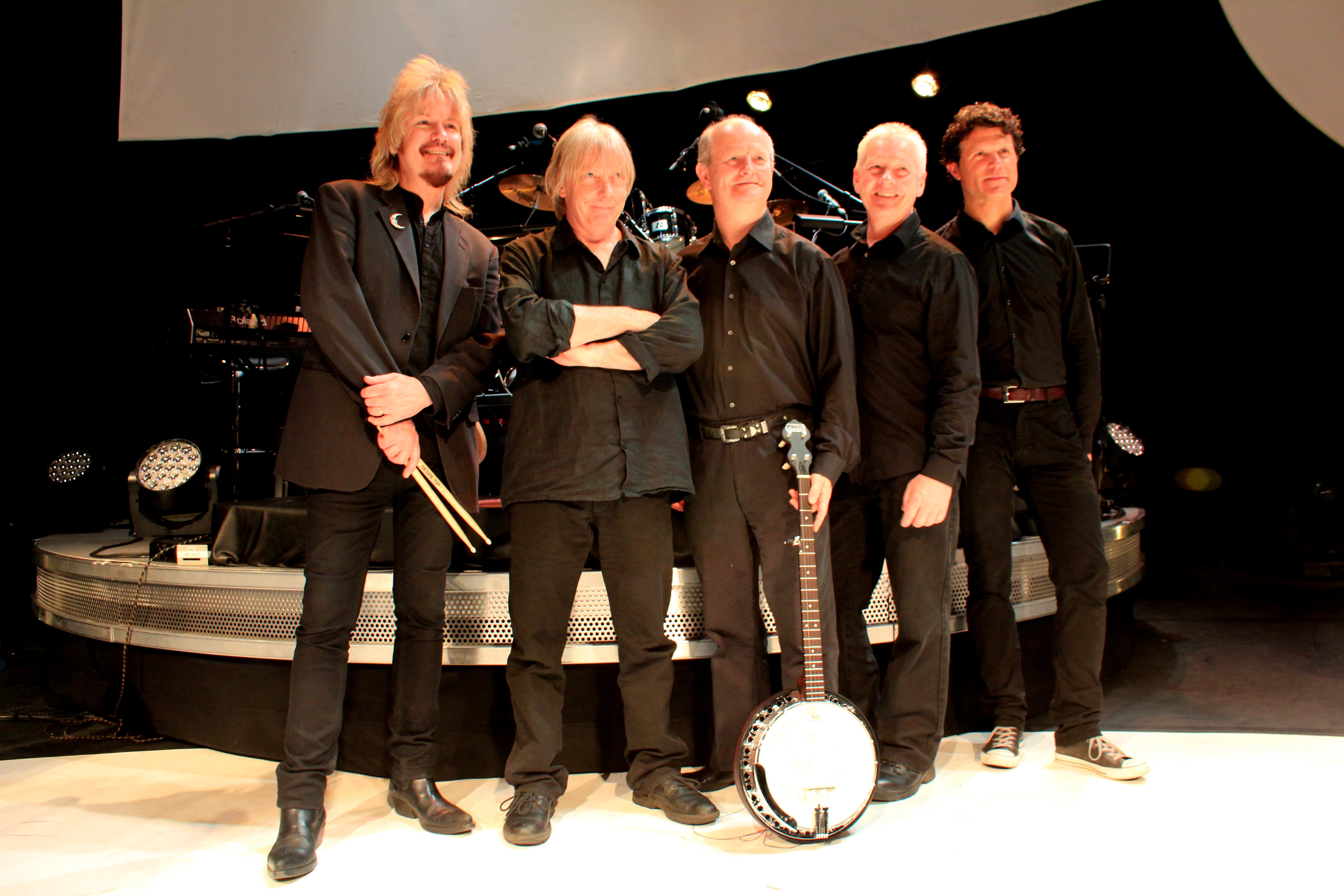 Hitchhikers Live, 2012-13 – The Band – with Dirk drumming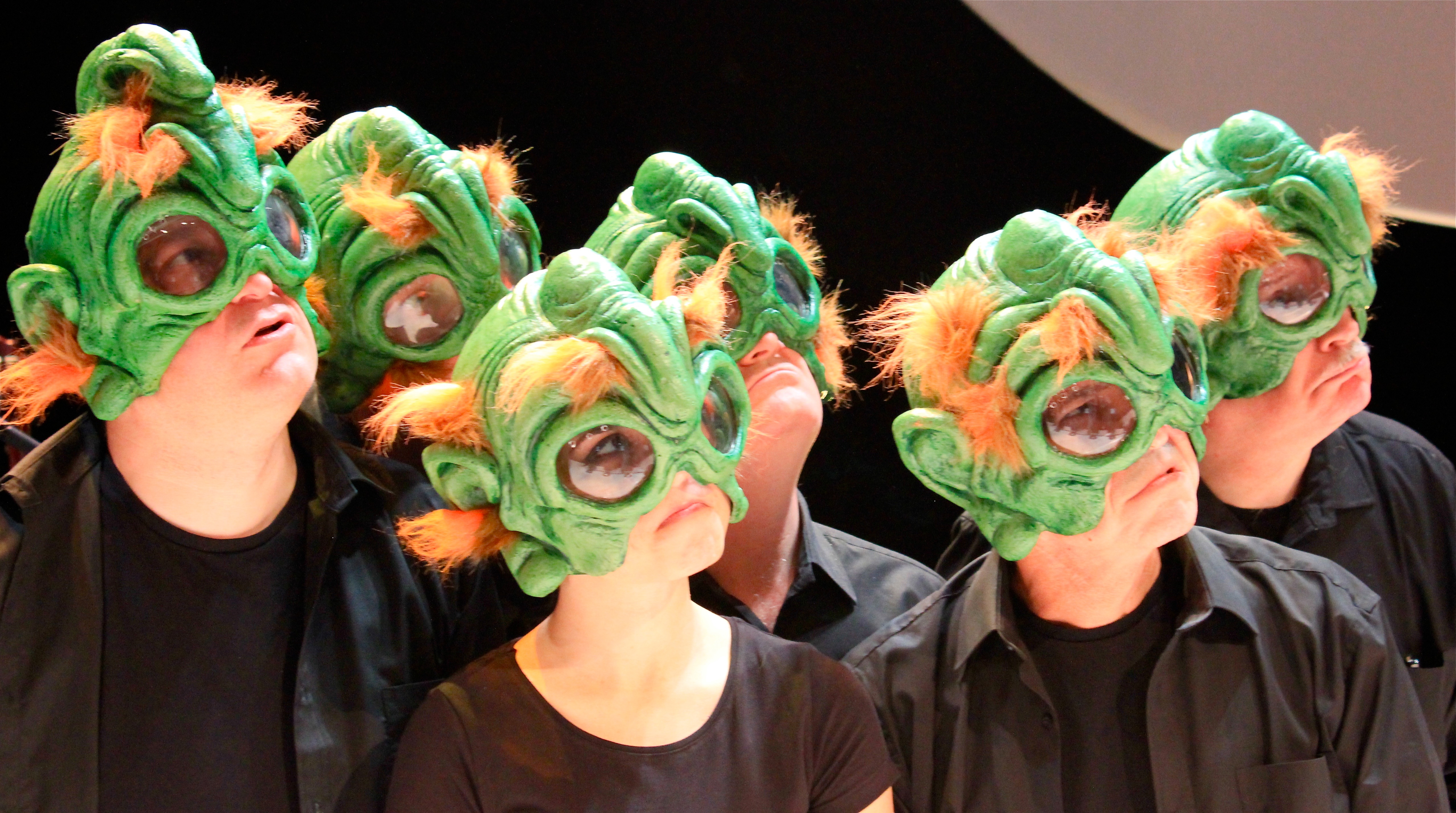 Hitchhikers Live, 2012-13 – Vogons!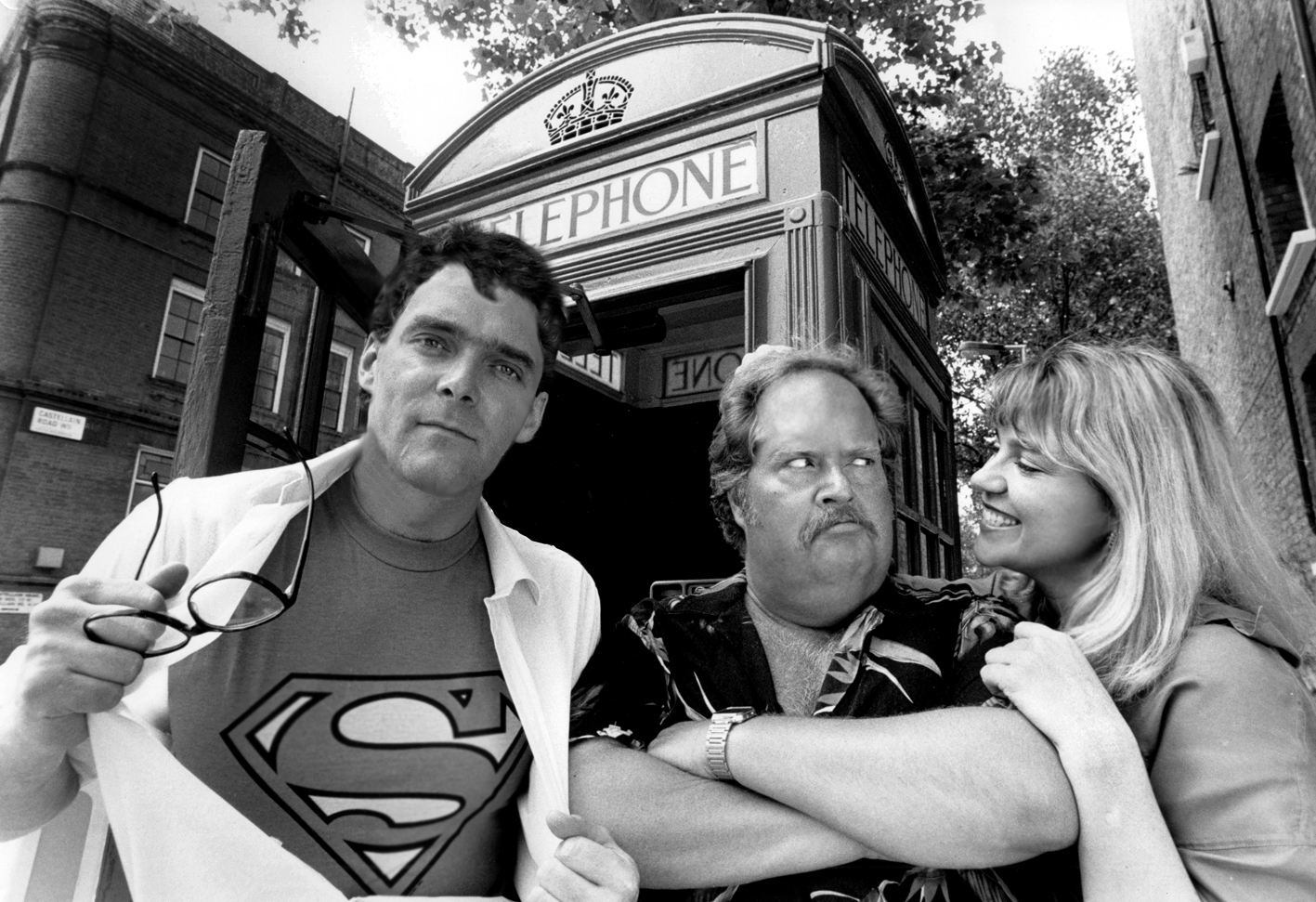 The Adventures Of Superman – what a lovely cast – Stuart Milligan, the brilliant Bill Hootkins and wonderful Lorelei King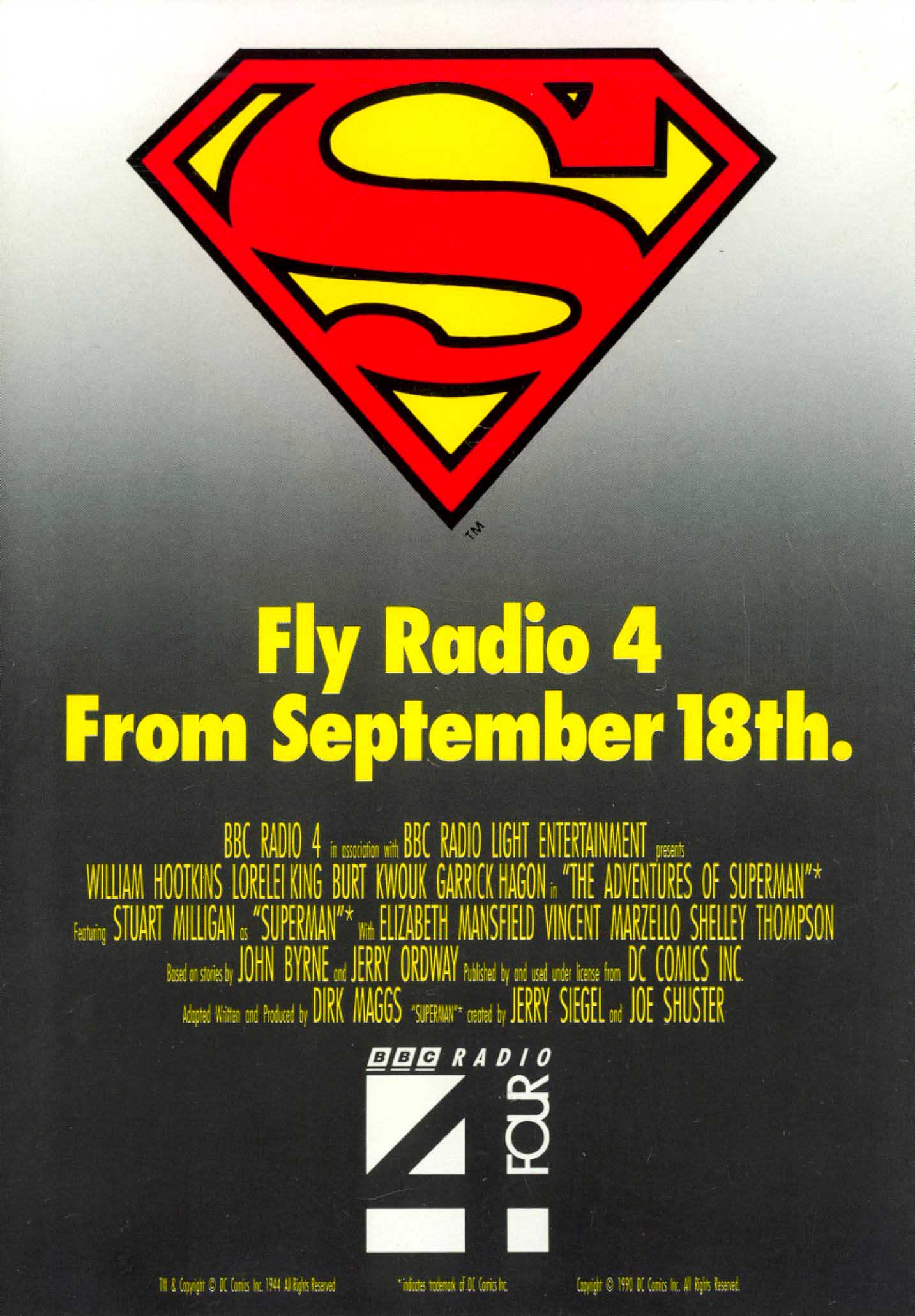 The first poster for one of my productions.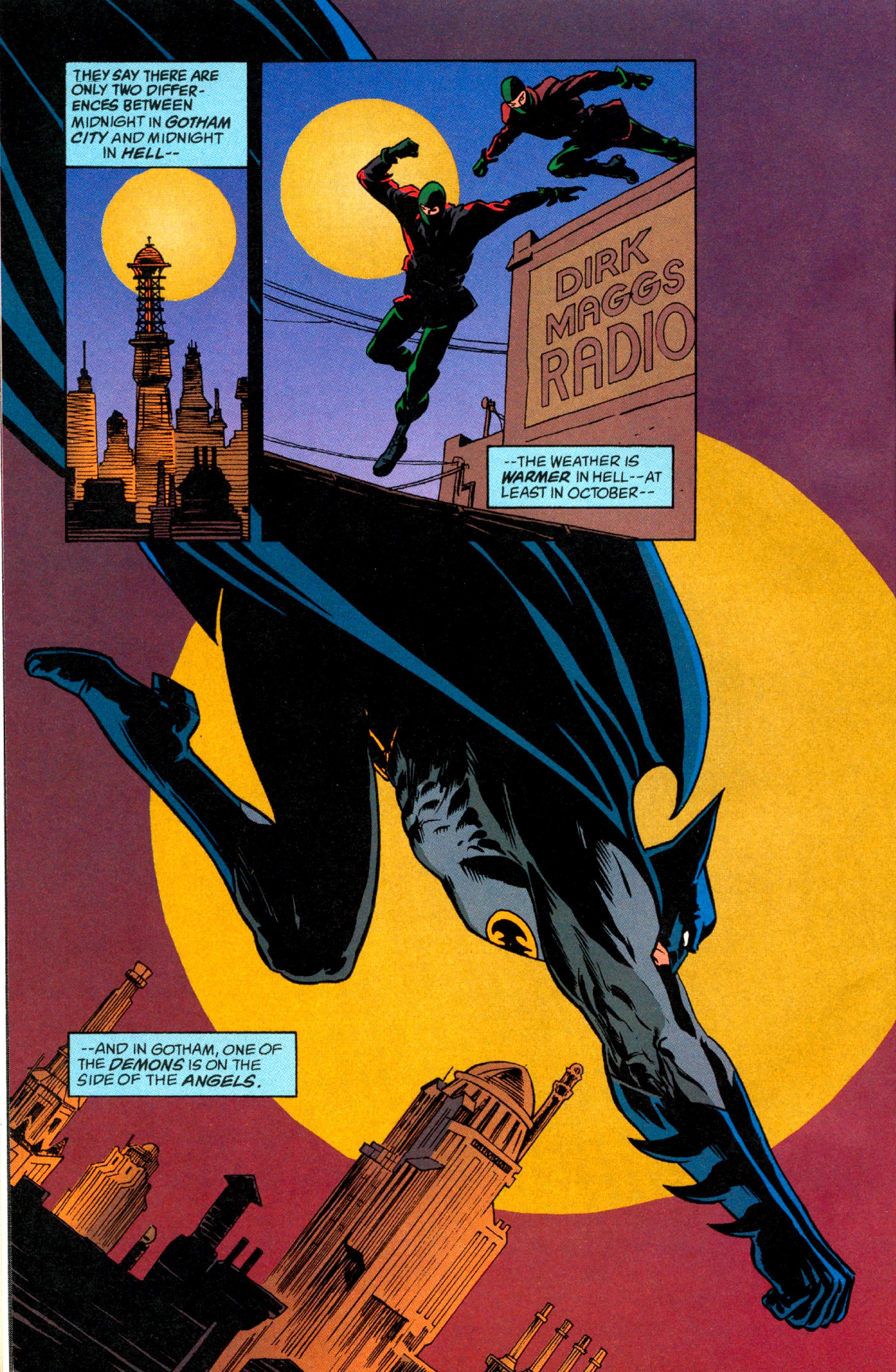 A little thank you from DC Comics hidden inside the pages of a 1994 Detective Comics issue.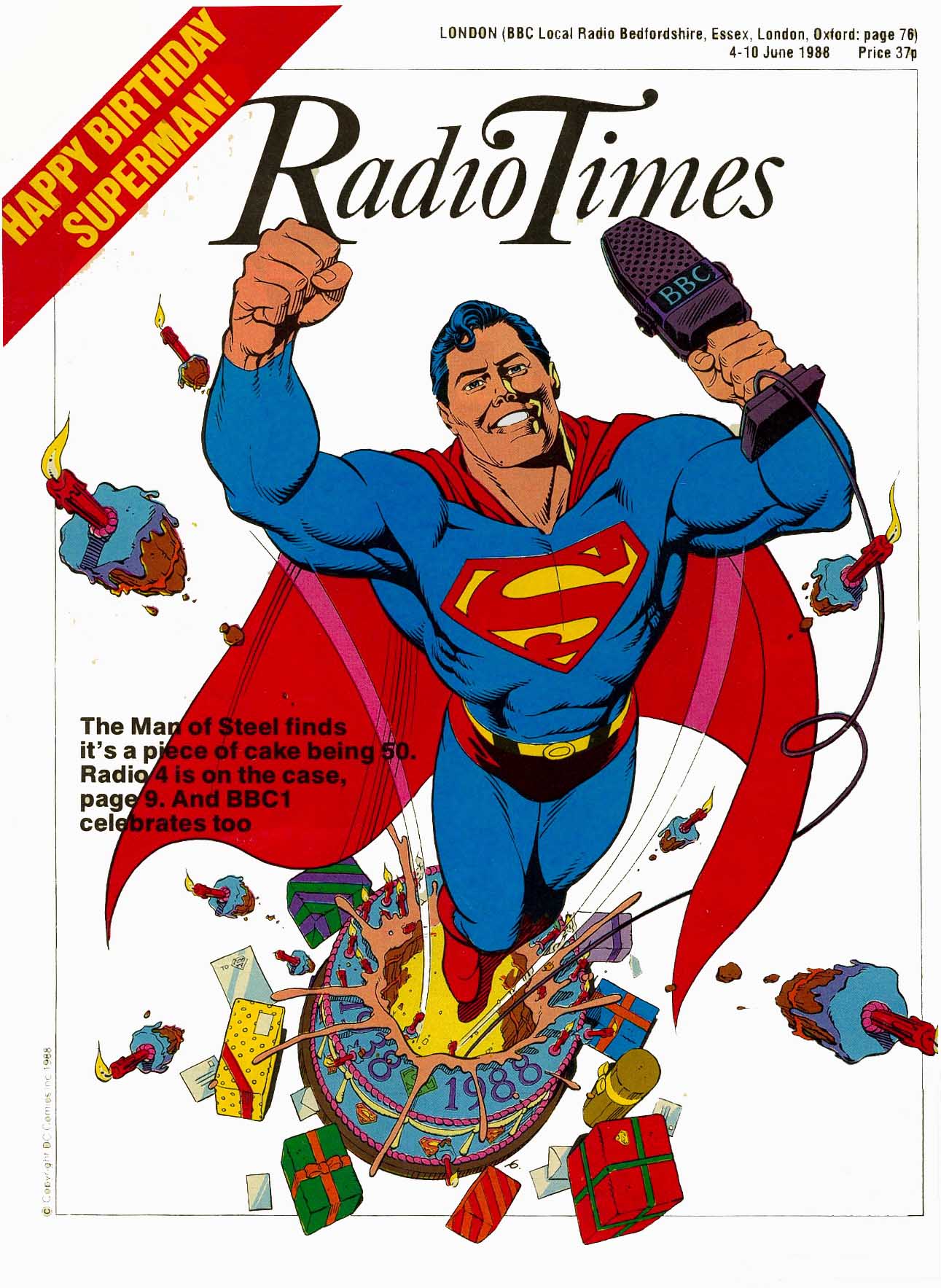 Superman On Trial, 1988. The show that started it all for me and the Radio Times cover I was told off for getting!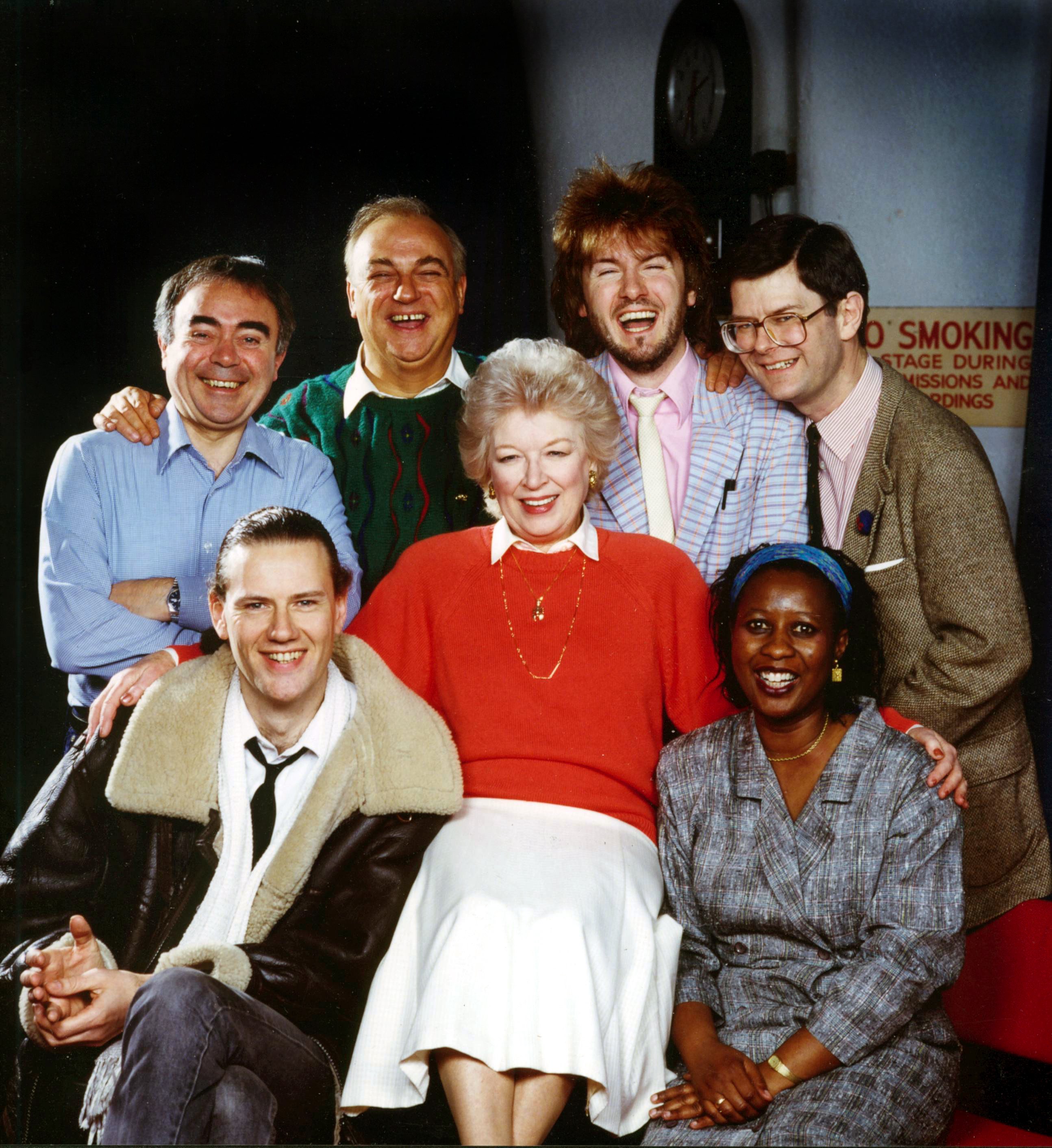 The News Huddlines Team, withDirk's lovely BBC PA, Maureen Trotman on lower right,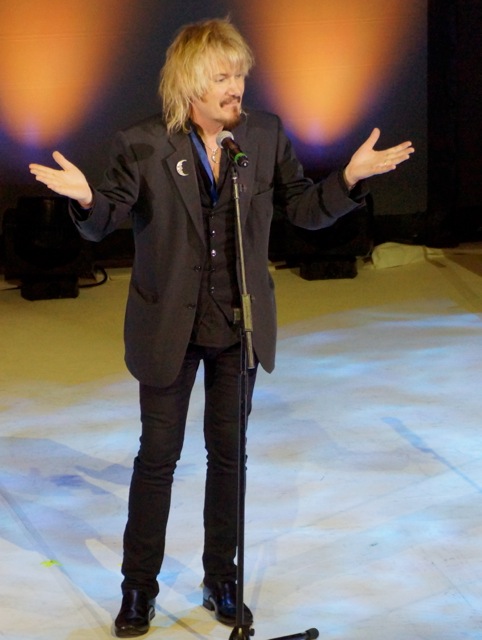 Dirk on stage at The Virtual 60th Birthday Party for Douglas Adams at The Hammersmith Apollo, 2012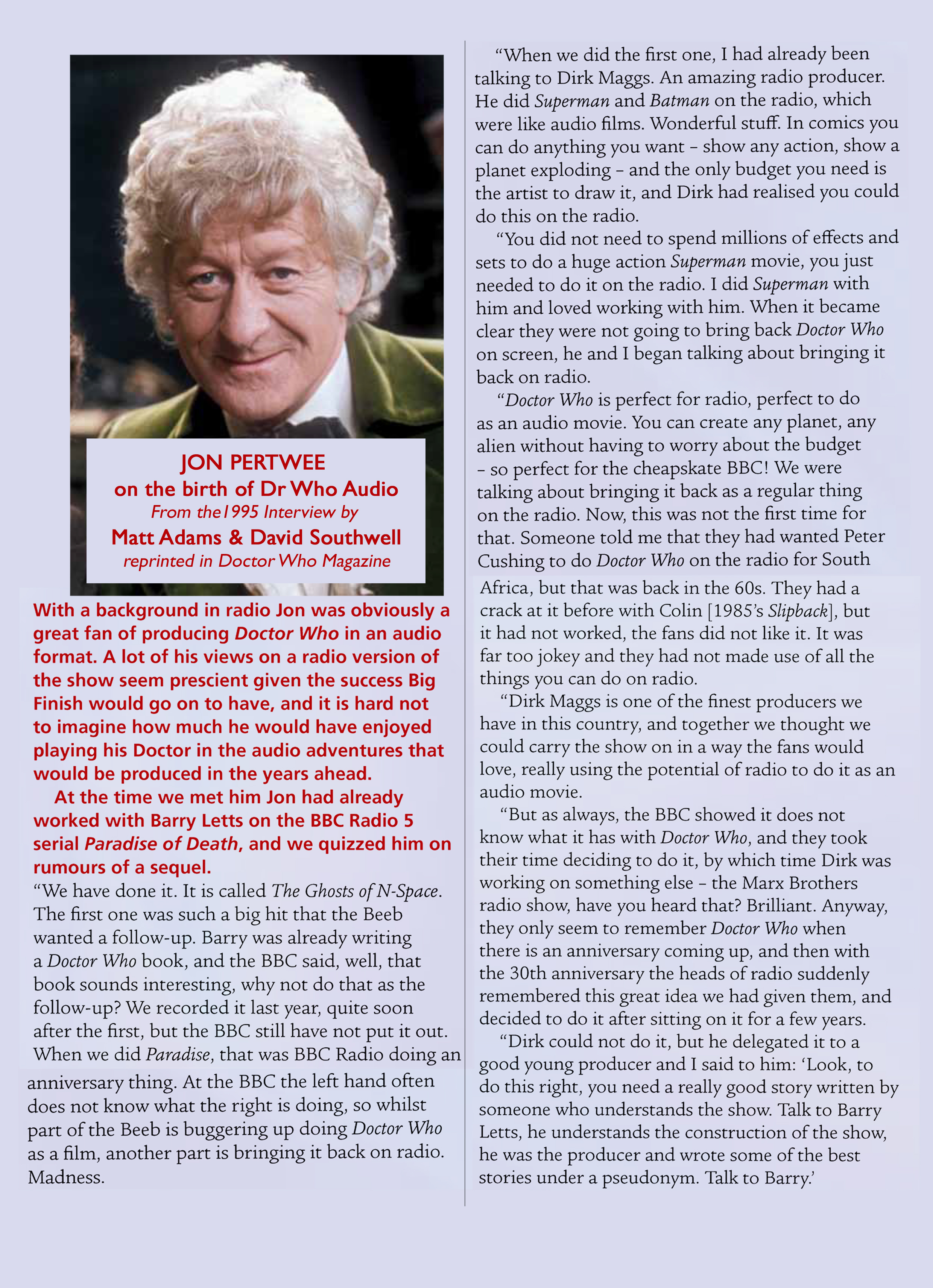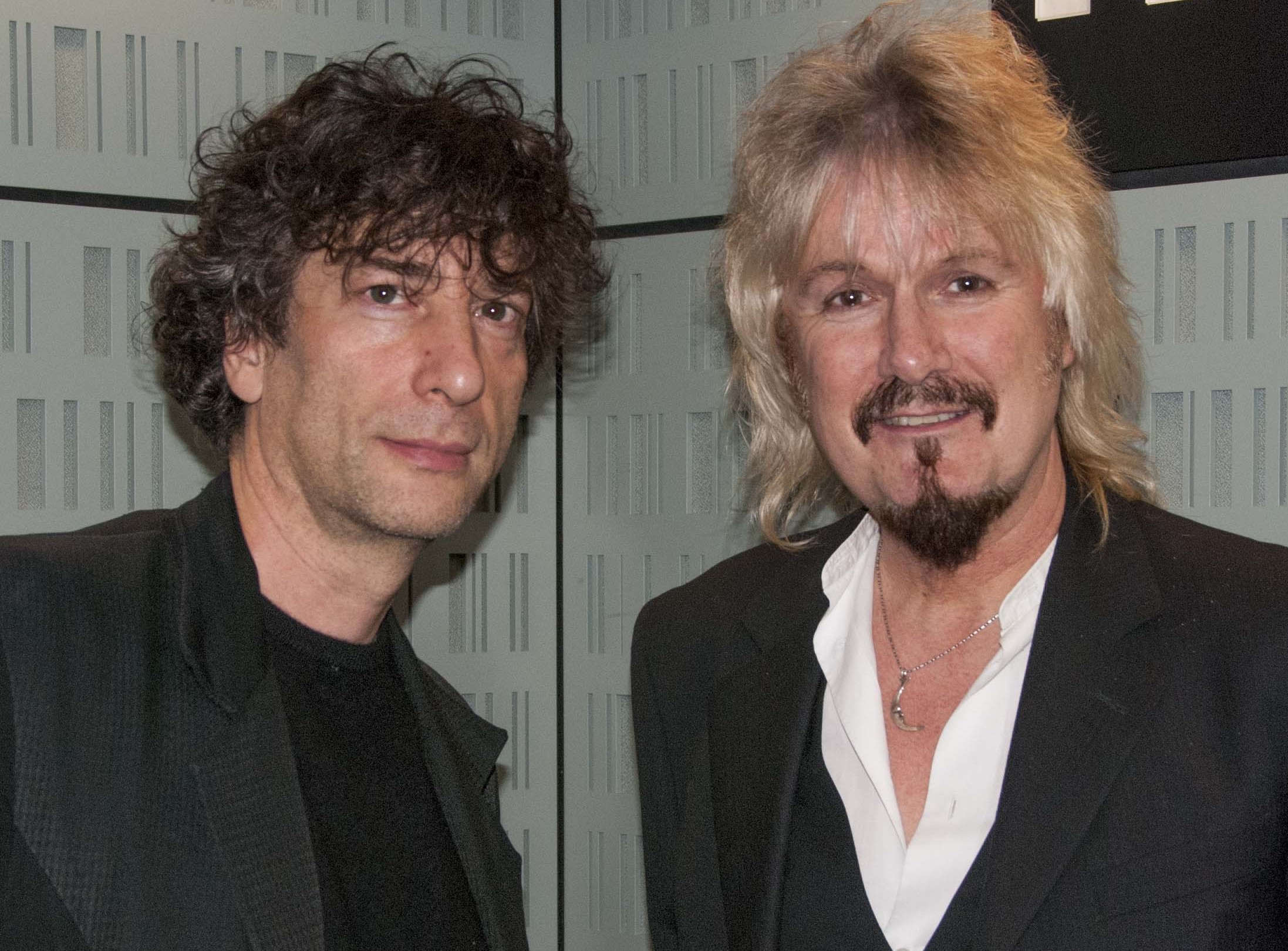 With  Neil Gaiman in 2014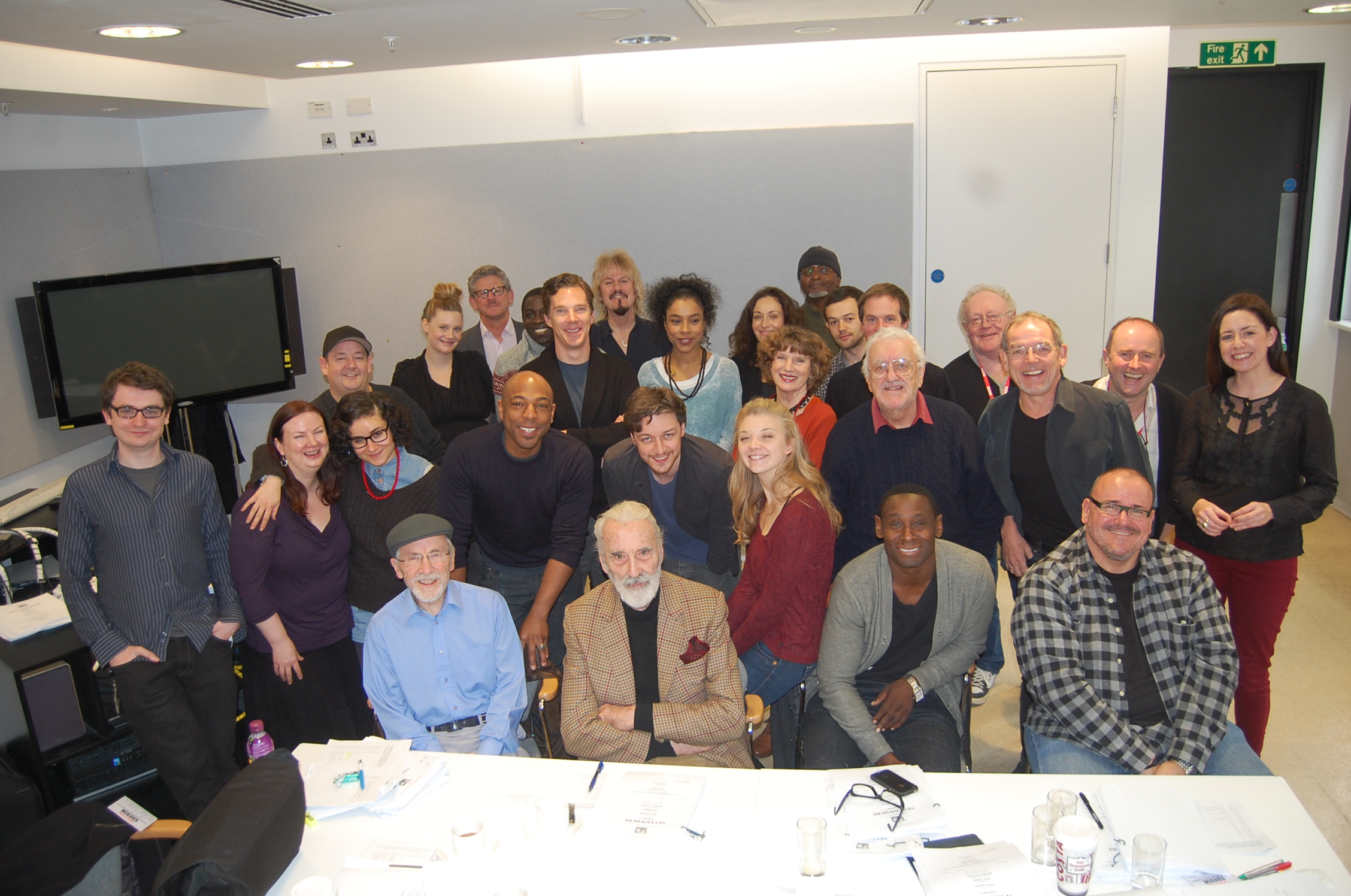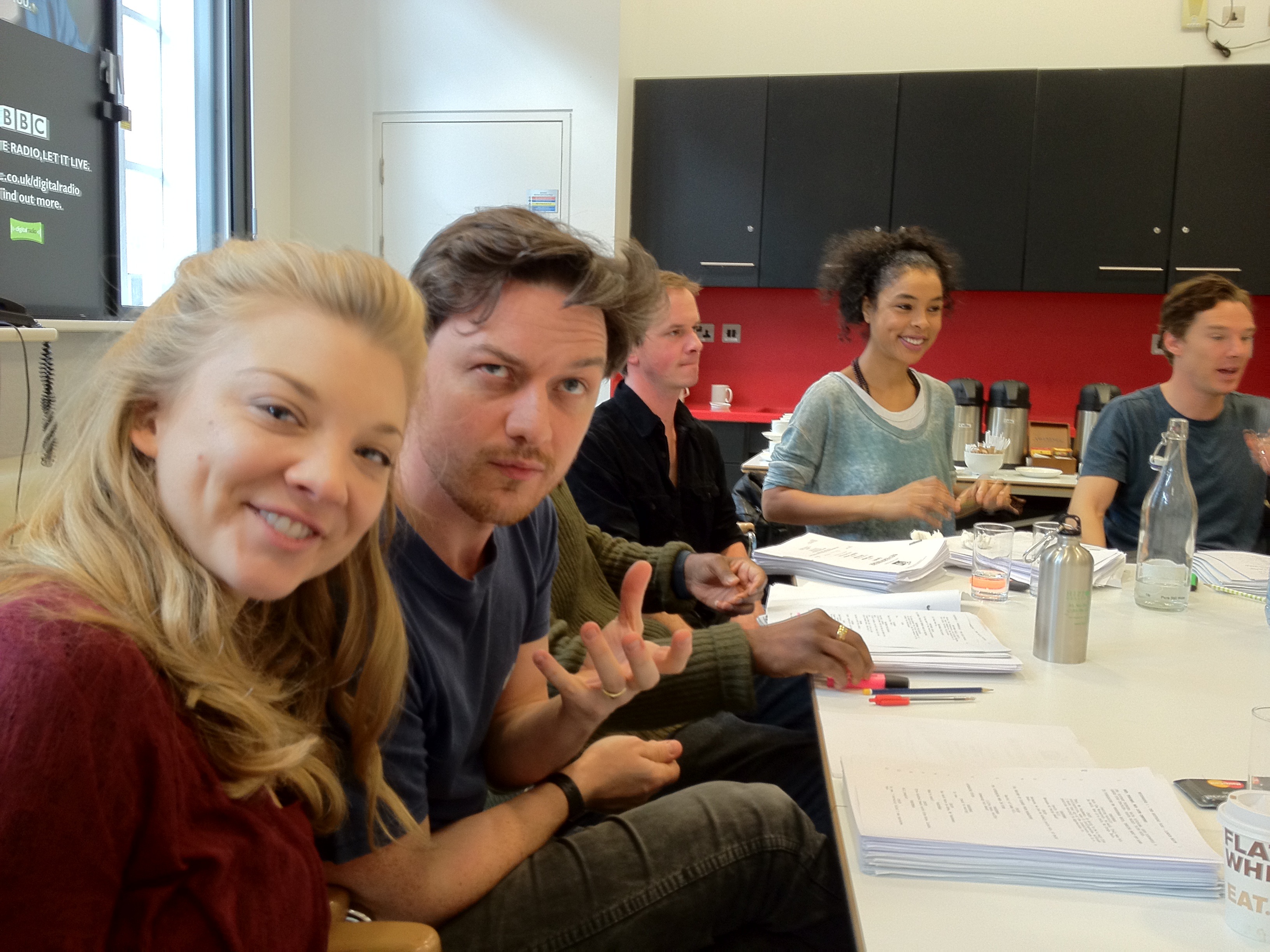 The Neverwhere Cast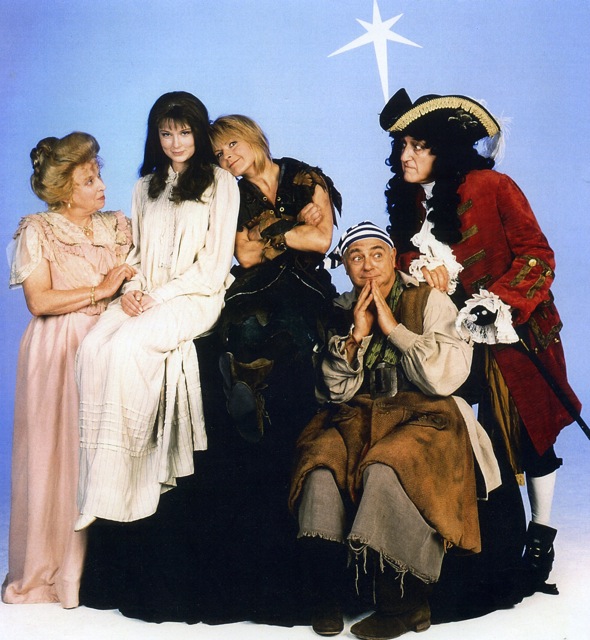 The cast of Peter Pan, 1995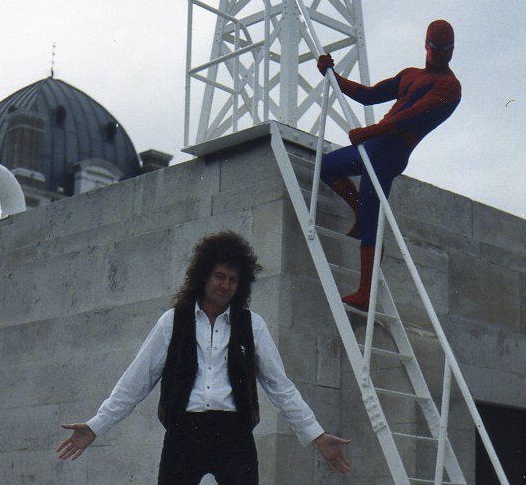 Bri and Spider-Man on the roof of BBC Broadcasting House, 1995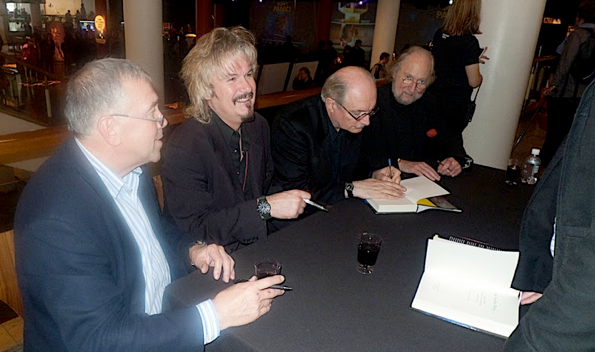 2009 Royal Festival Hall – a Hitchhikers signing table – Simon Brett (producer of the original pilot), Dirk, Maggs (chosen by Douglas to bring HHGG back to radio), Simon Jones (star) and Ed Victor (Douglas's agent)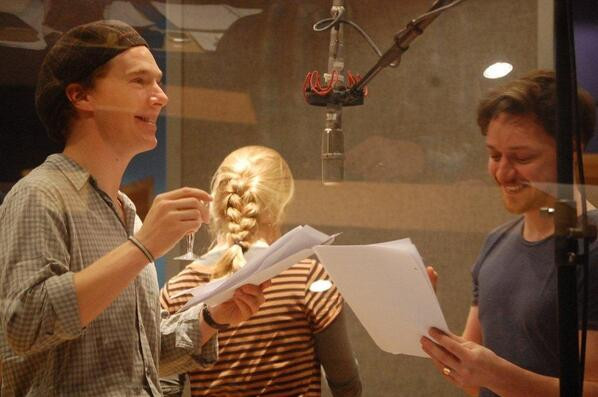 Neverwhere – Benedict Cumberbatch and James McAvoy laughing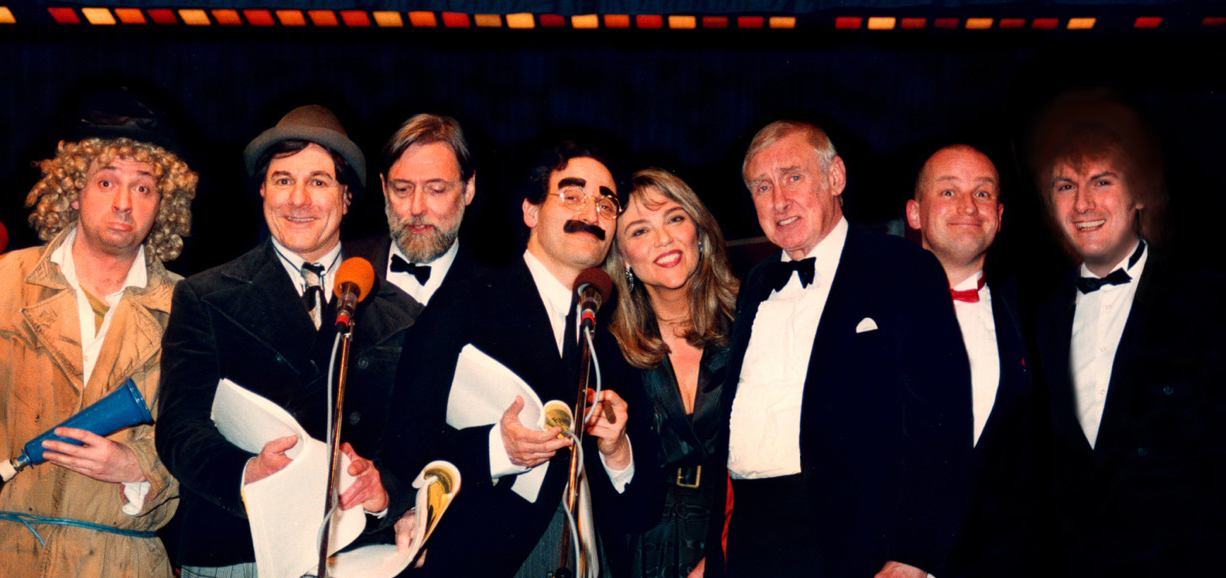 1992 – Flywheel with Dick Vosburgh and Spike Milligan. Noteour 'spot FX' studio manager at left, David Blount, dressed as Harpo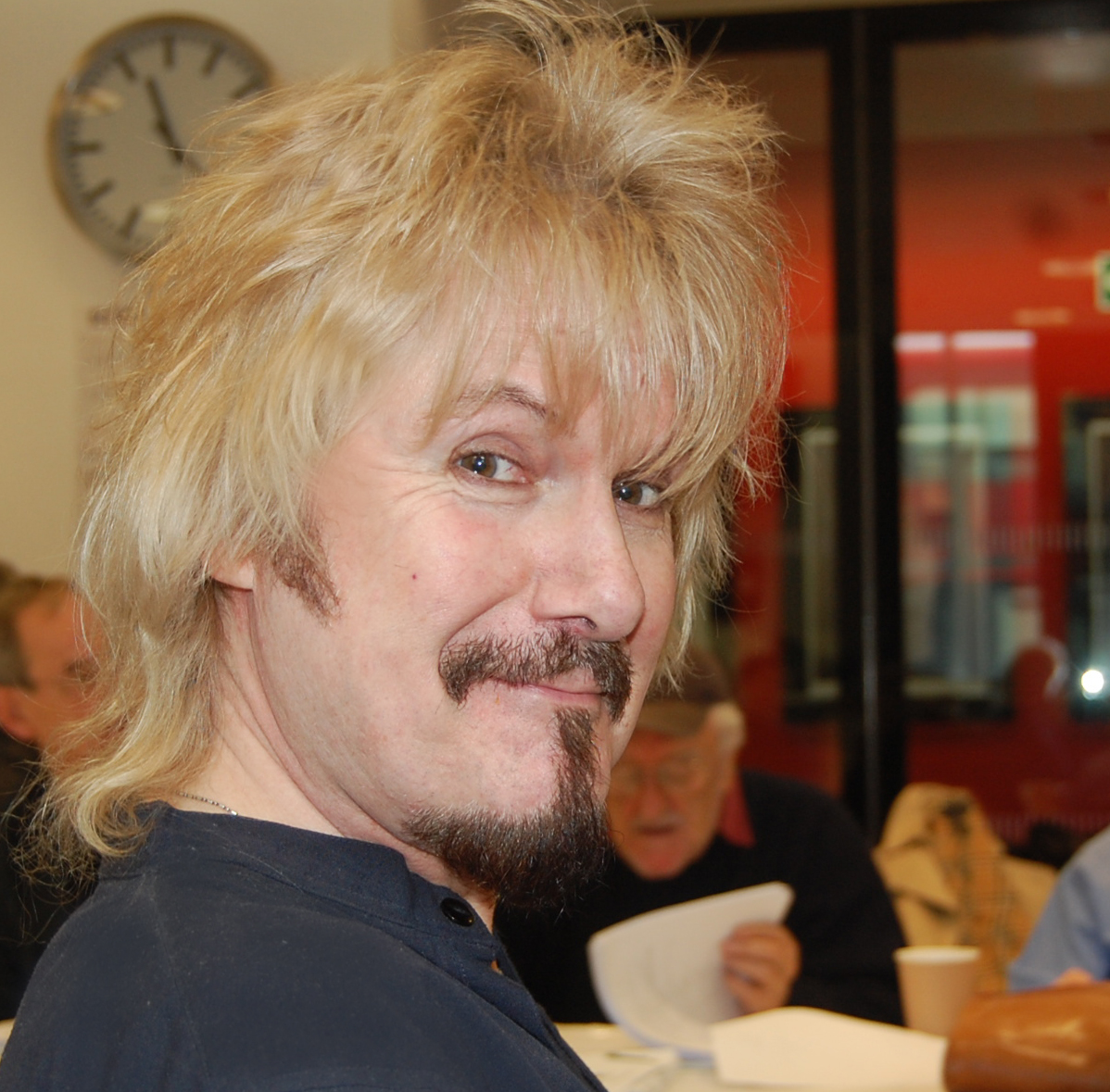 At the Neverwhere table read, not quite believing we had such a cast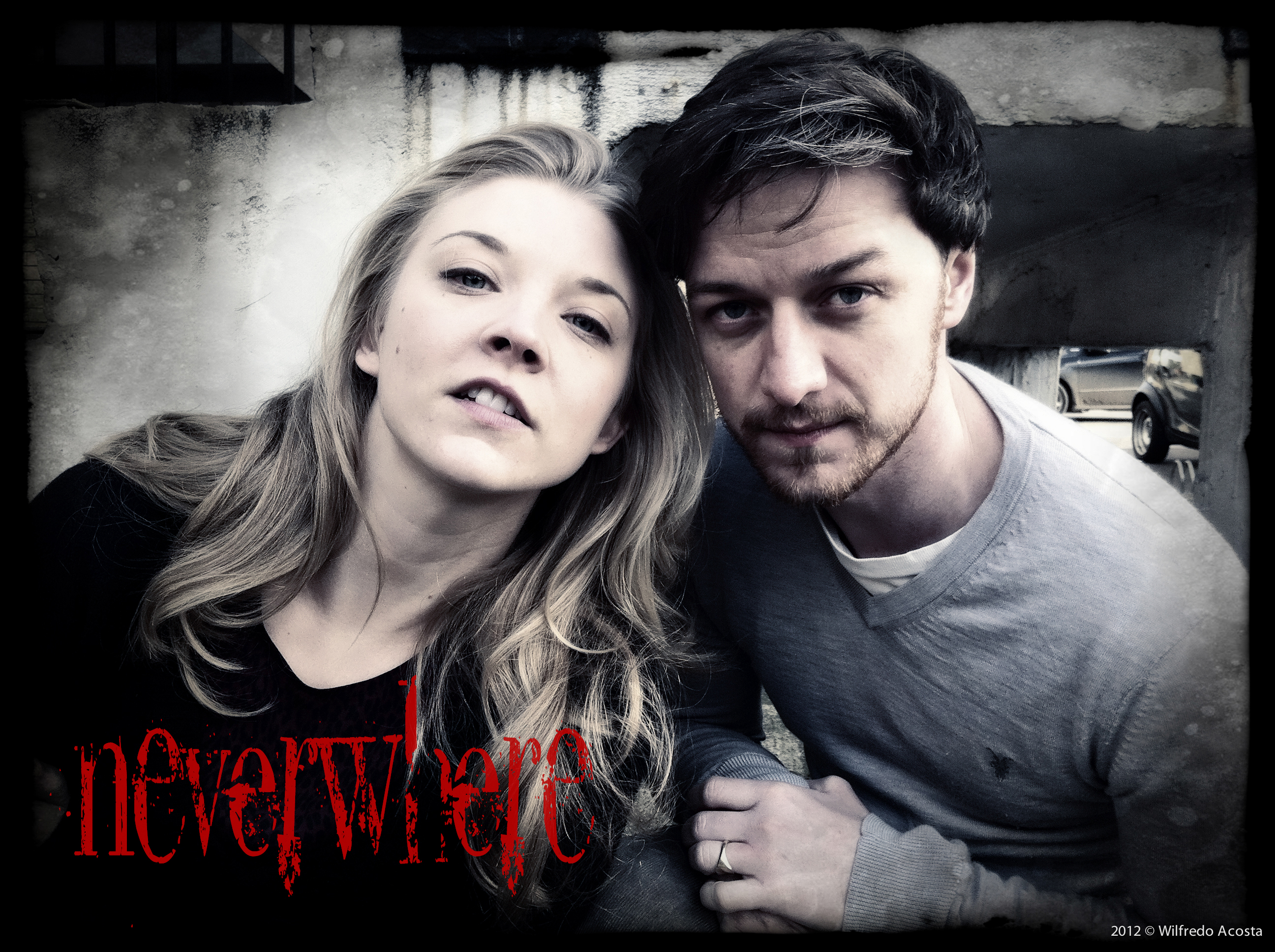 Neverwhere 2012 – Nat and James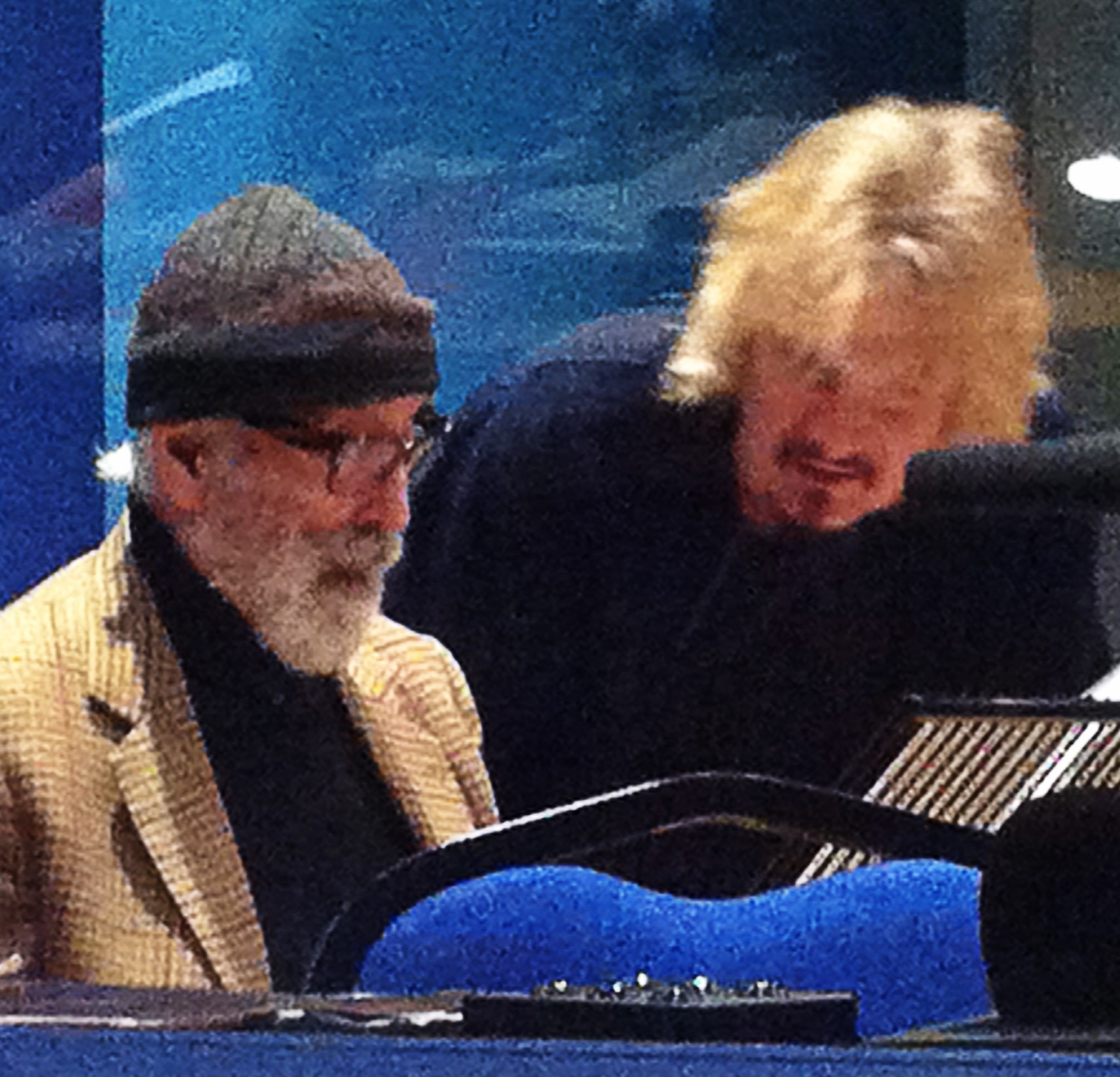 Neverwhere 2012 – directing dear Christopher Lee

Hitchhikers Quandary 2005 – Simon Jones, Geoffrey Perkins, Dirk & Geoff McGivern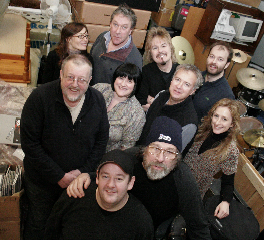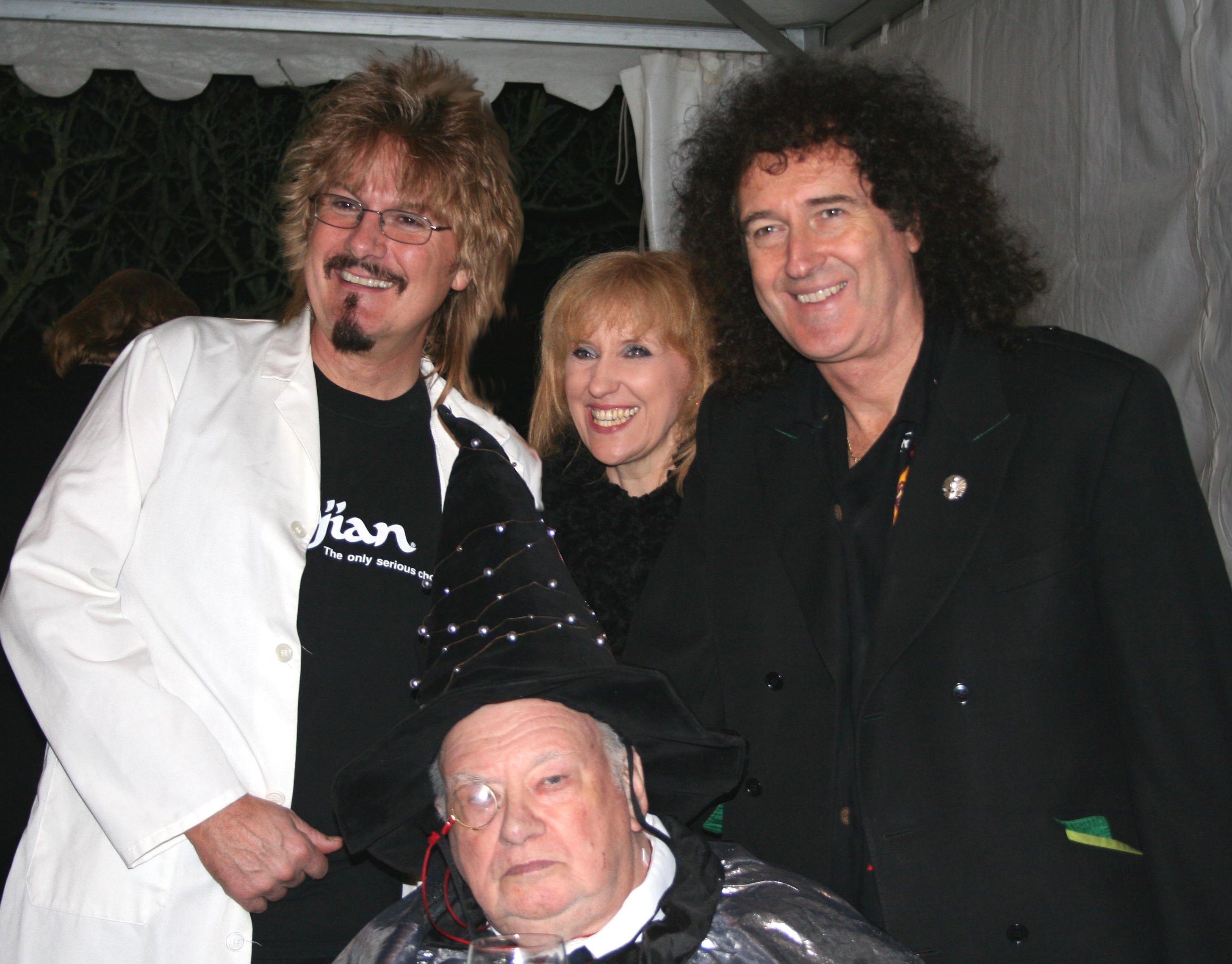 2007 Brian May's PhD Party at Patrick Moore's house in Selsey. Dirk, Anita Dobson, Bri and Patrick (contrarily dressed as Dumbledore because the invitation said 'wear something scientific!)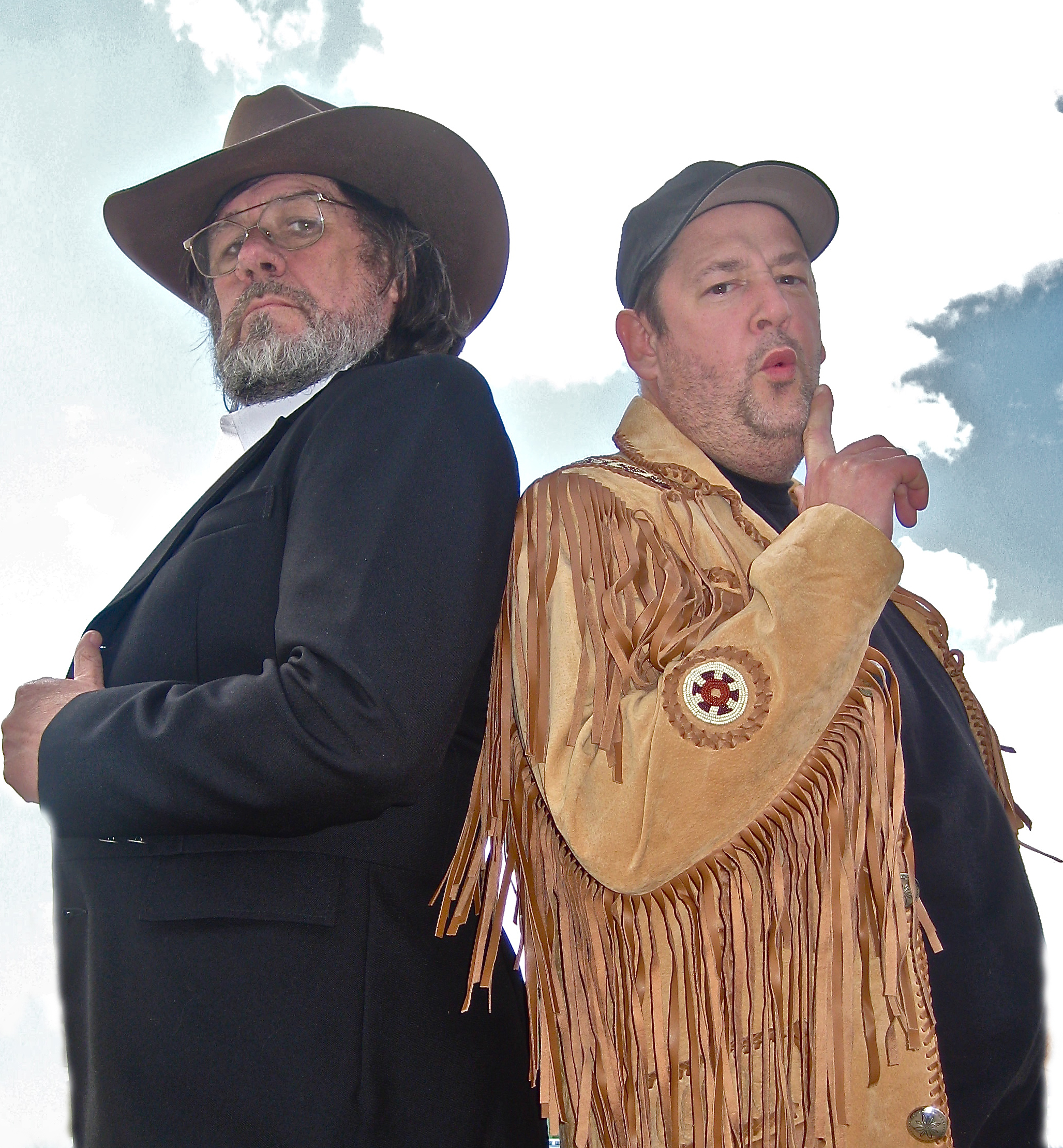 Ricky Tomlinson and Johnny Vegas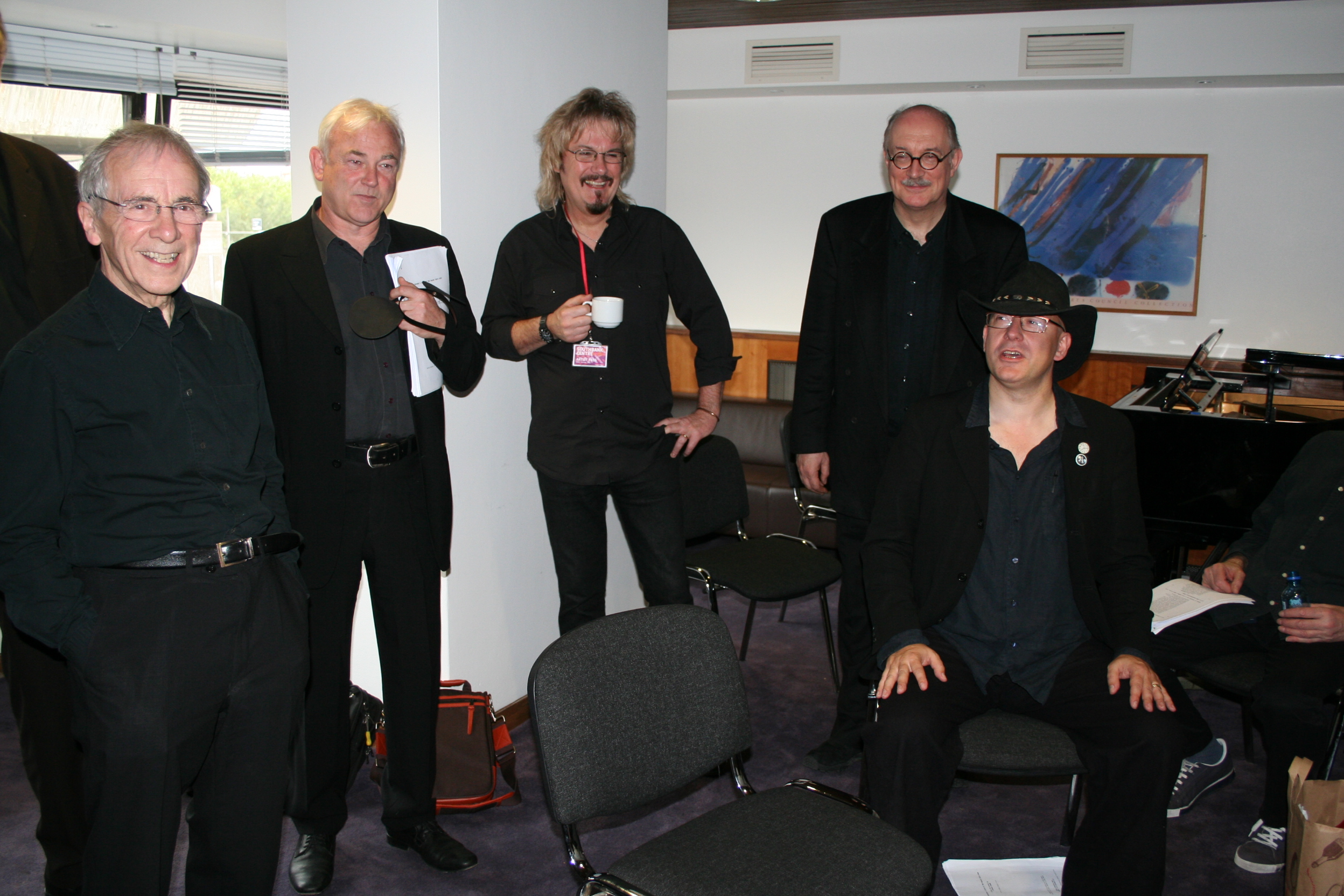 2009 Backstage at The Royal Festival Hall for the first Hitchhikers Guide To The Galaxy Live – AndrewSachs, Michael Fenton-Stevens, Dirk, Simon Jones, Toby Longworth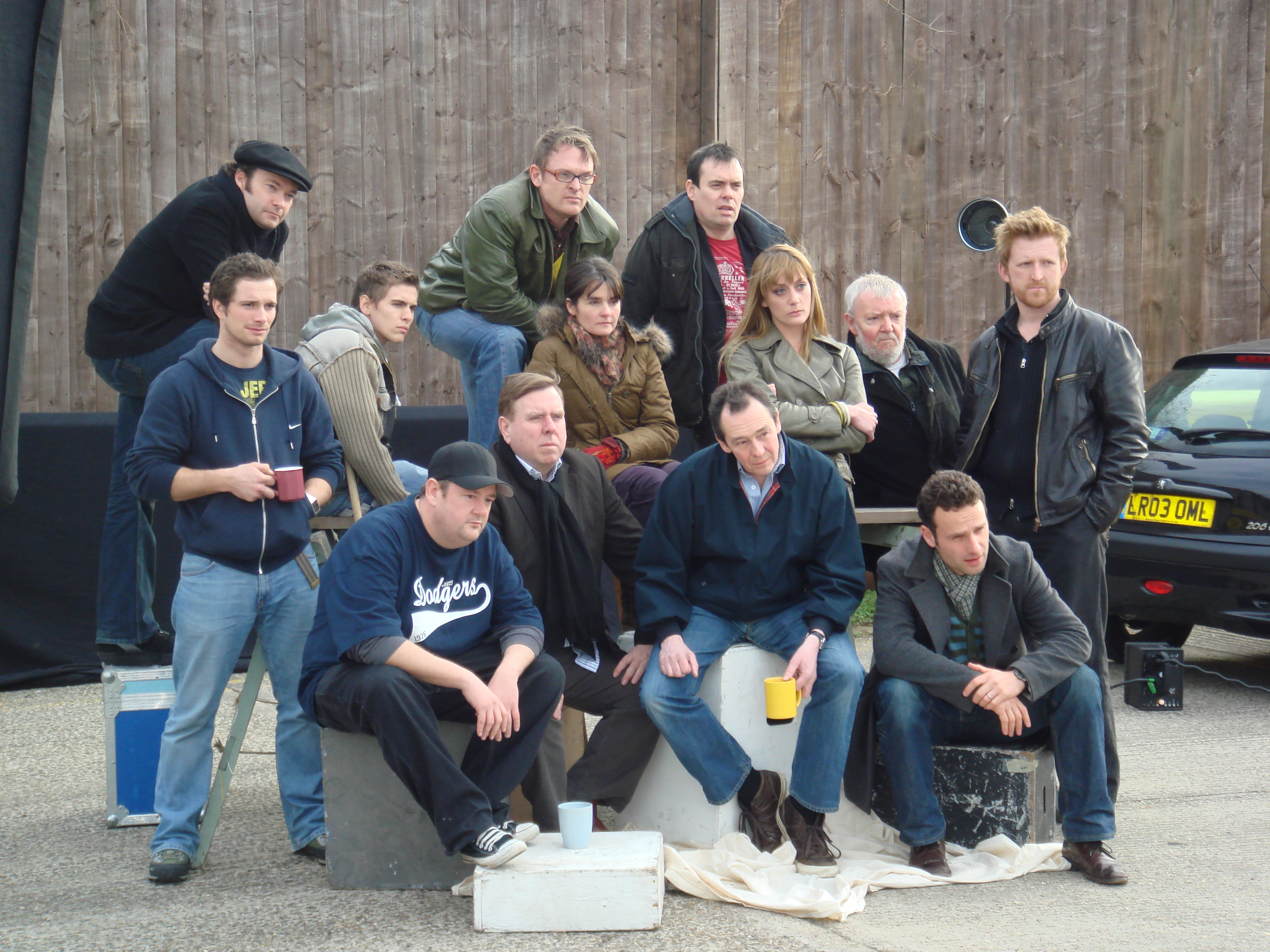 2008 – directing one of my favourite books,Robert Tressel's  'The Ragged Trousered Philanthropists' for BBC Radio 4 with Johnny Vegas, Andrew Lincoln, Tim Spall, Shirley Henderson, Tony Haygarth, Paul Whitehouse, Kevin Eldon, Rupert Degas and many more stars.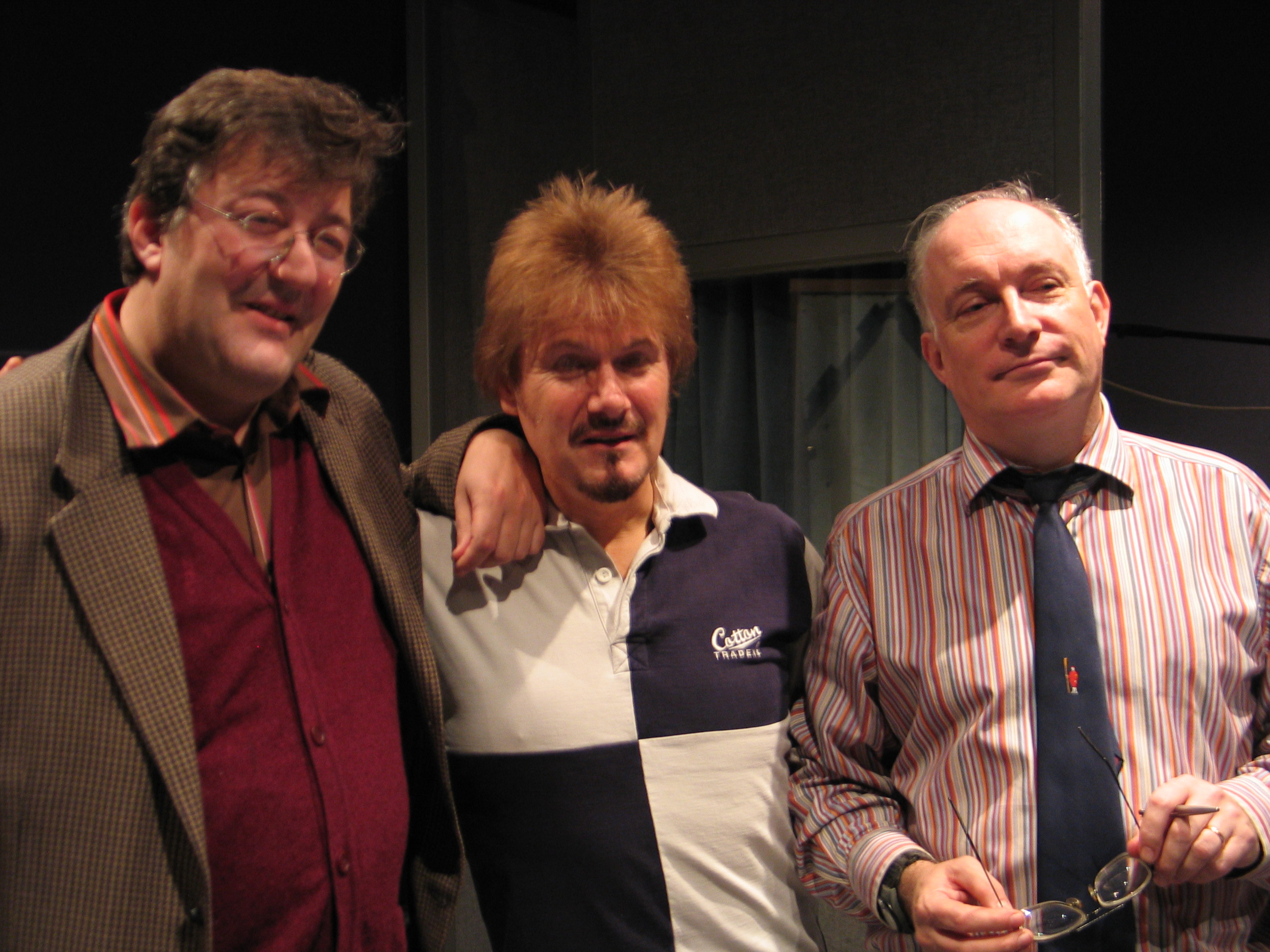 Hitchhiker's Quandary – Stephen Fry, Dirk and Simon Jones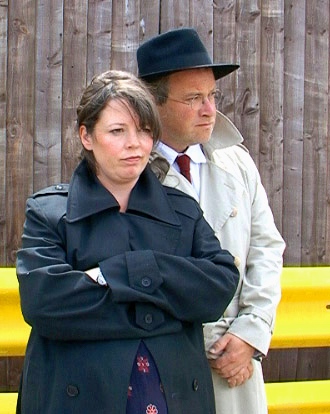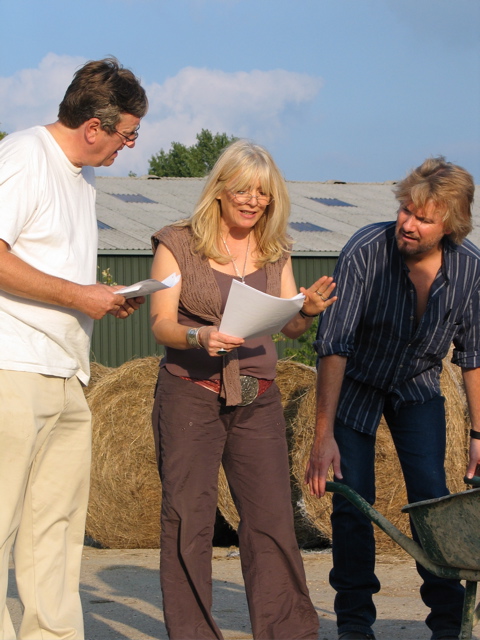 2008 – on location, directing Philip Jackson and Alison Steadman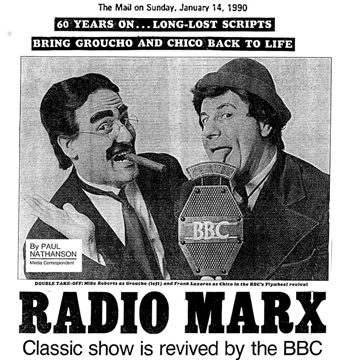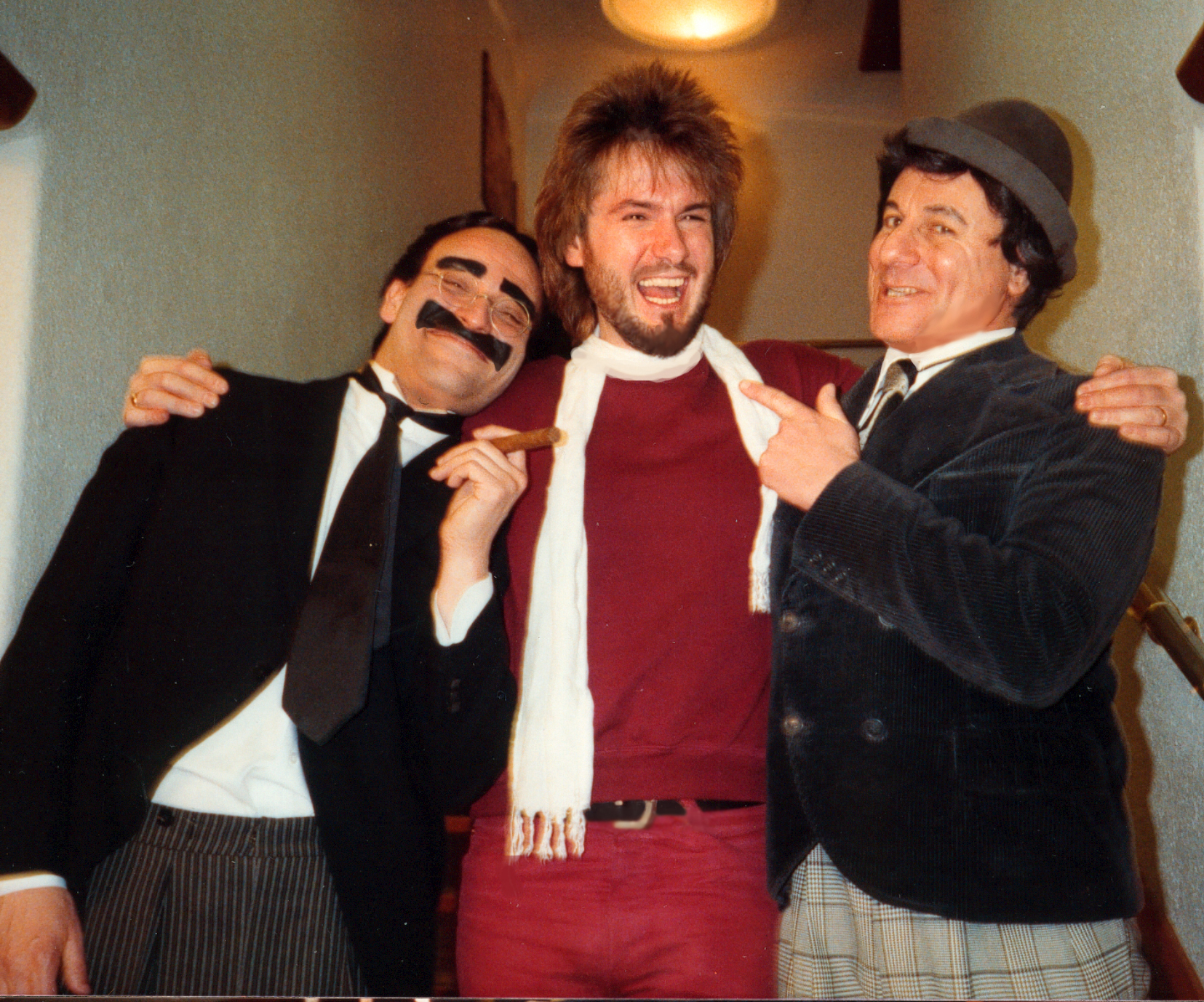 Flywheel – Micheal, Dirk & Frank. Happy happy days.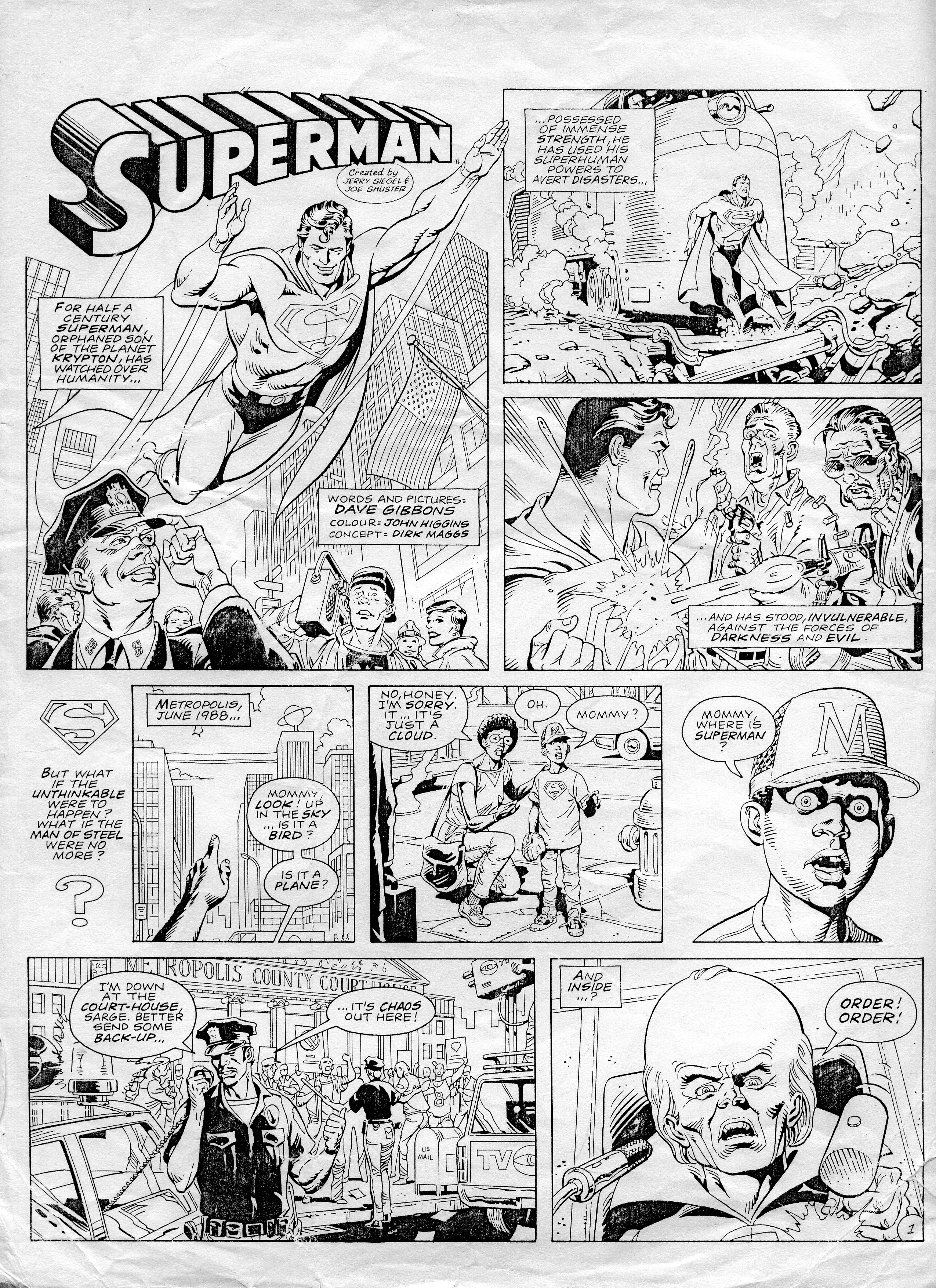 Original inner artwork for Radio Times by Dave Gibbons for Superman On Trial, 1988, where it all started for me.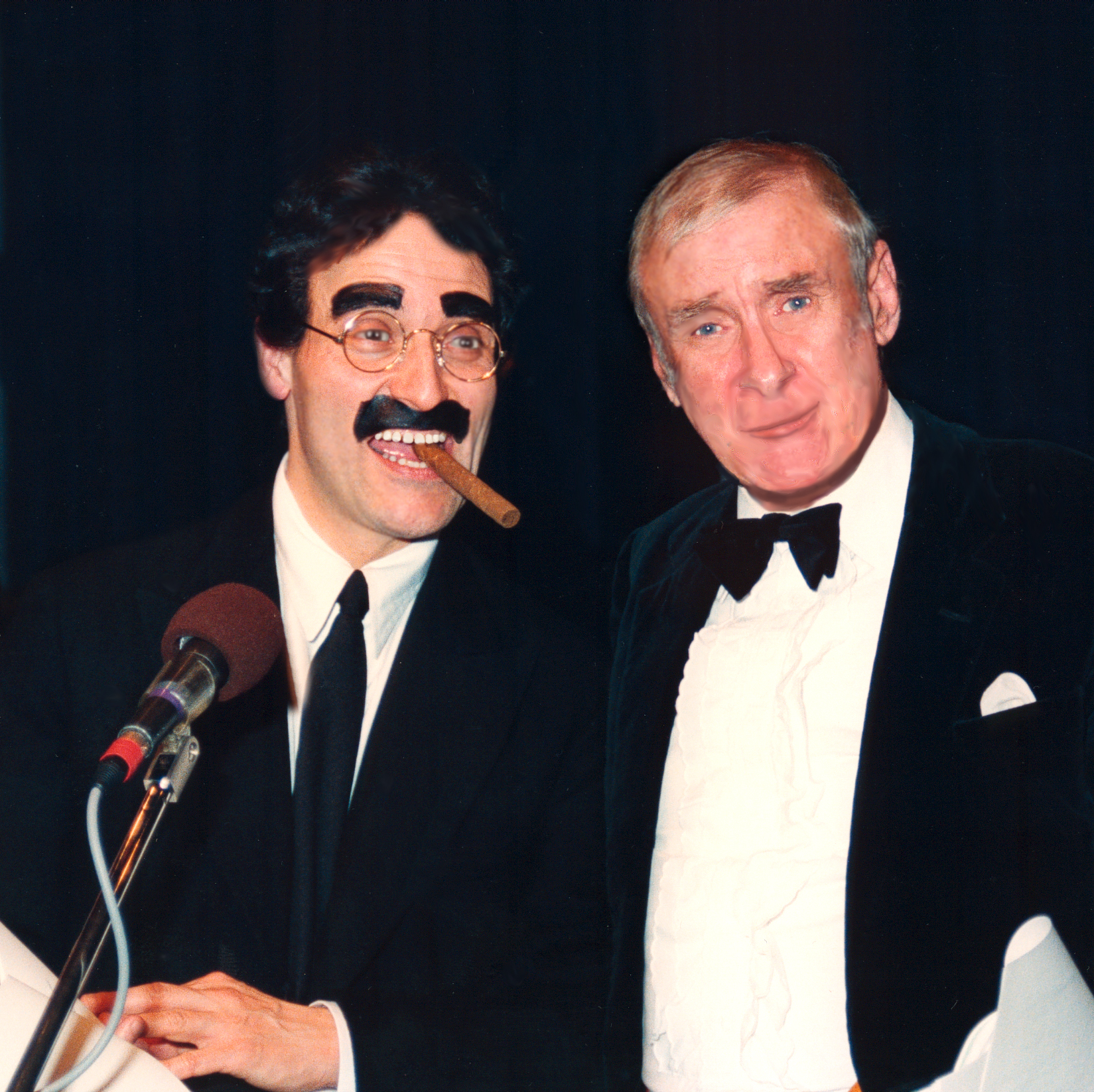 Flywheel – Michael with our 1992 guest star Spike Milligan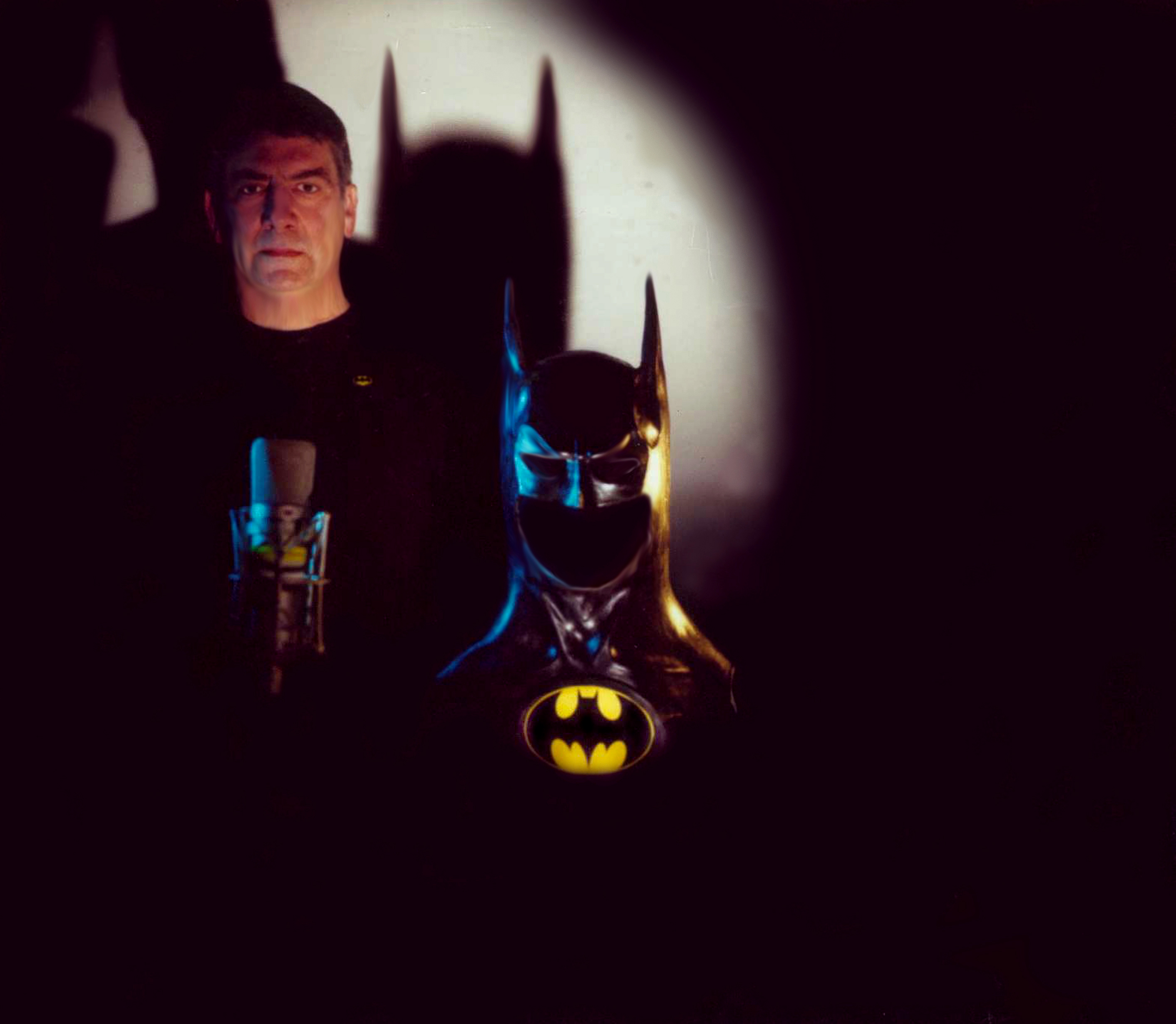 Batman Knightfall 1994 – Bob Sessions WAS Batman.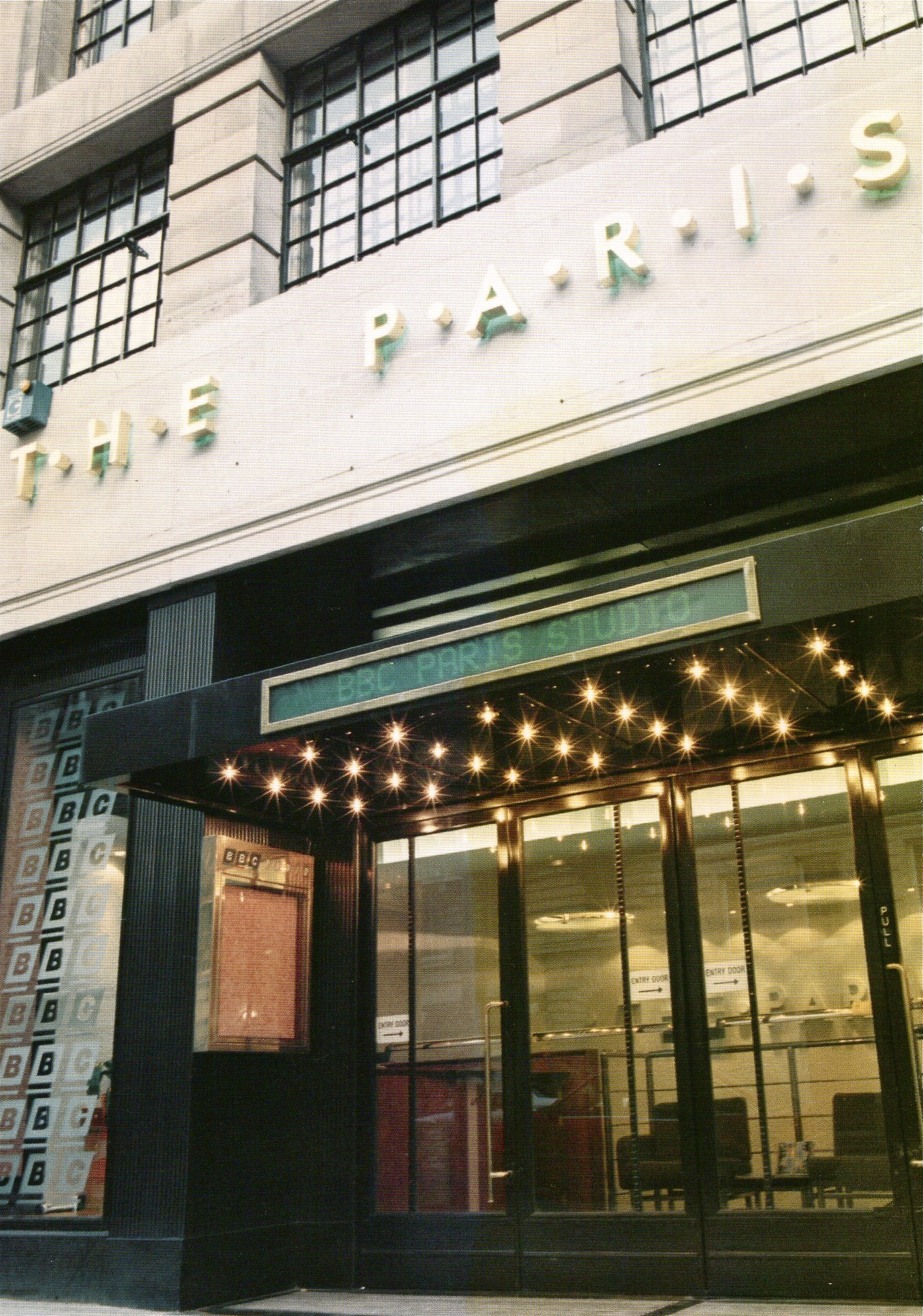 The Paris Studio, 1991, the best radio audience studio bar none.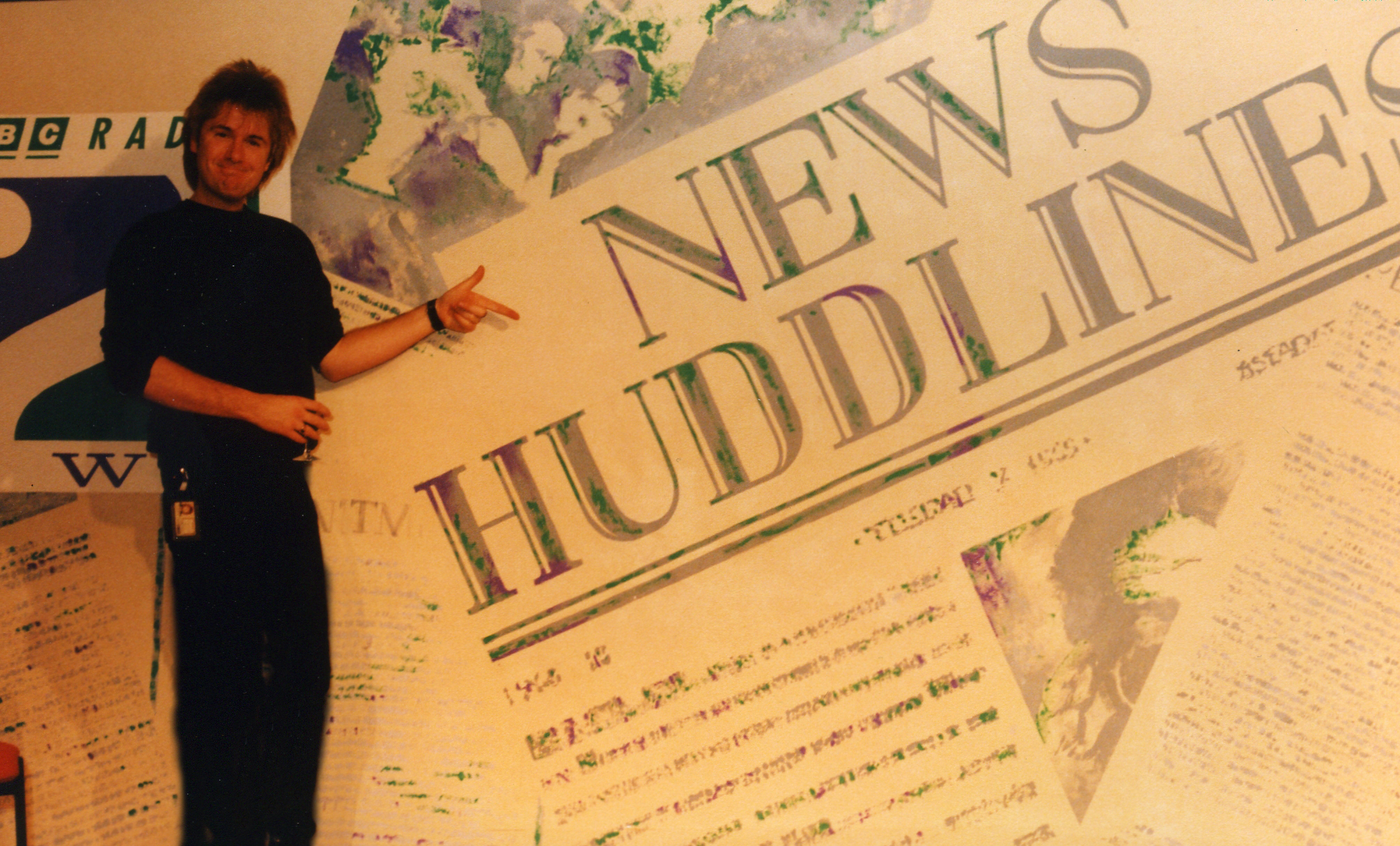 I produced six seasons of The News Huddlines between 1989 and 1992. A very happy time, and I learned so much on that job.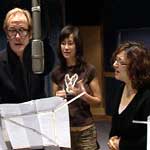 'All Fingers And Thumbs' 2004, with Bill Nighy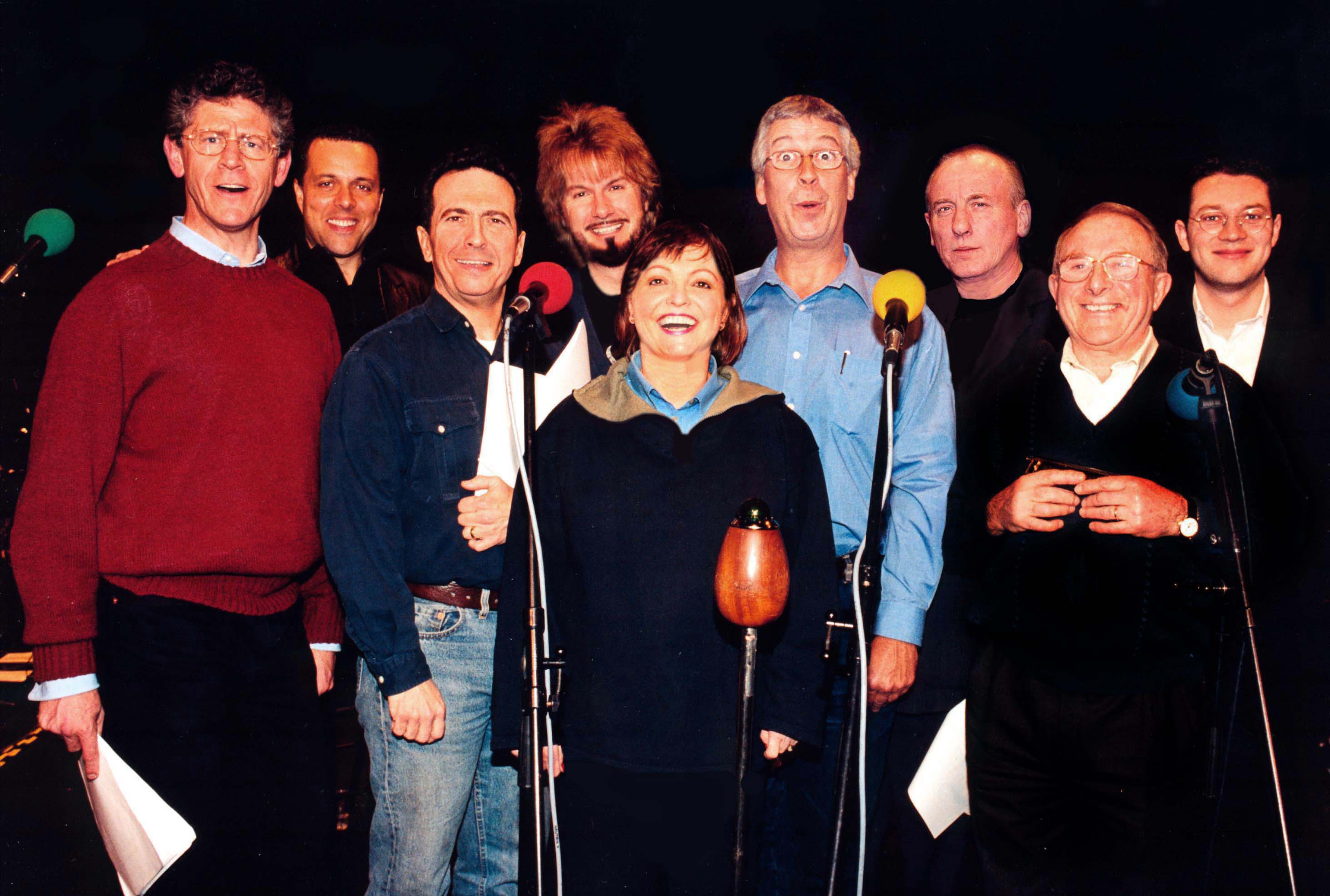 2001 – The 50th Anniversary Cardboard Replica Goon Show – 'Goon Again'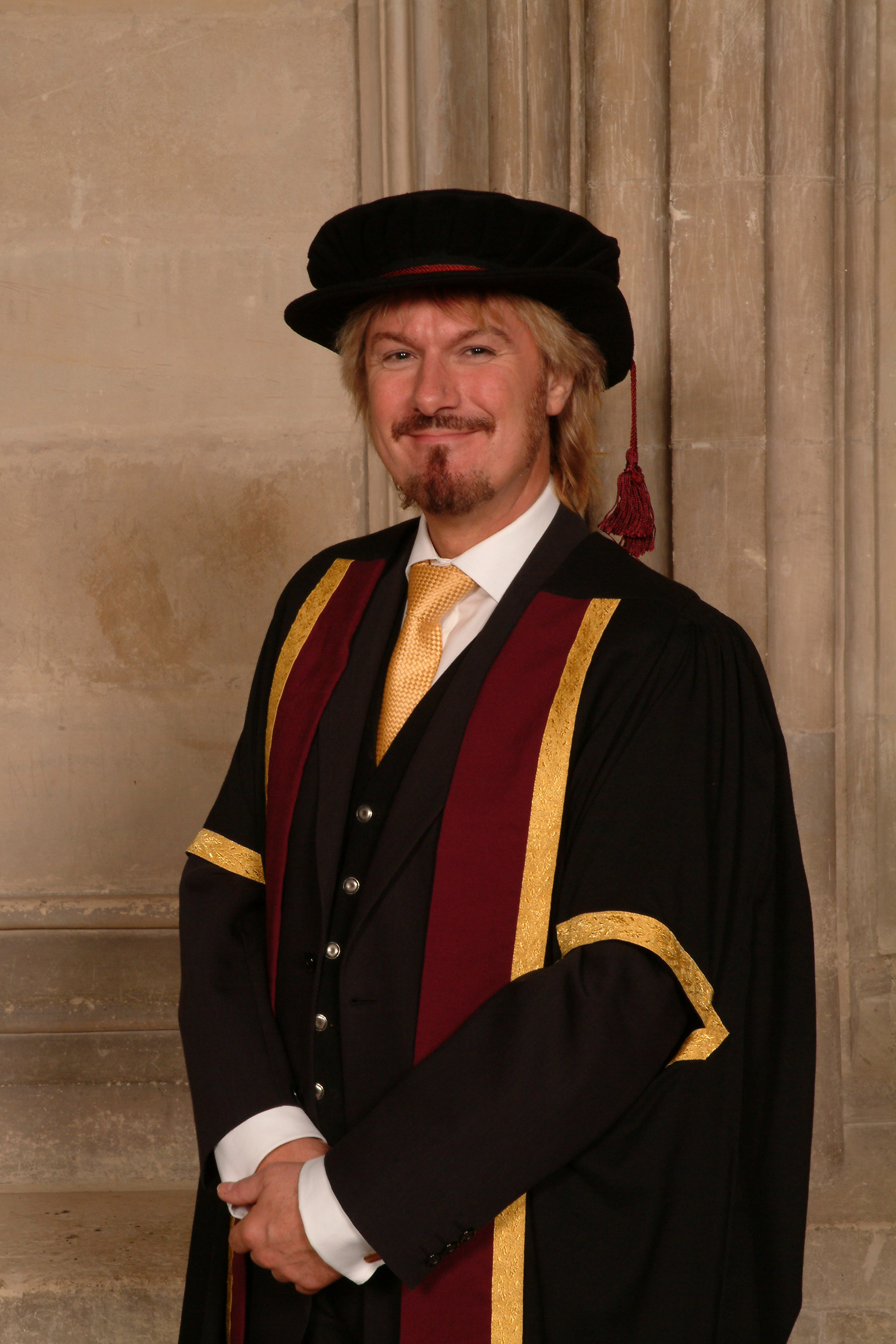 2007 – Dirk is made an Honorary Fellow of the University Of Winchester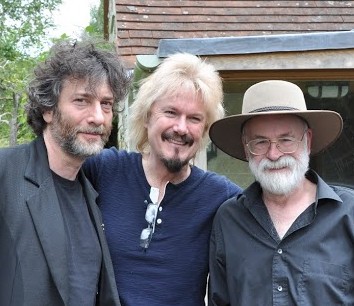 2014 – Neil Gaiman, Dirk and Terry Pratchett discuss the BBC Radio 4 adaptation of Good Omens.,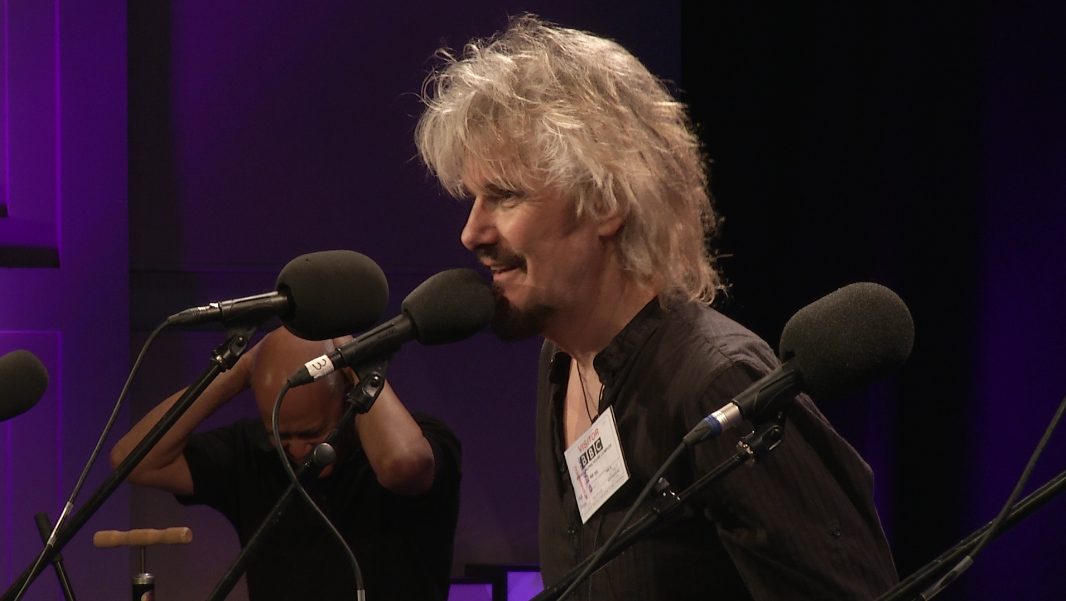 2014 BBC Radio 4 Character Invasion Day – Hitchhikers Live in the BBC Radio Theatre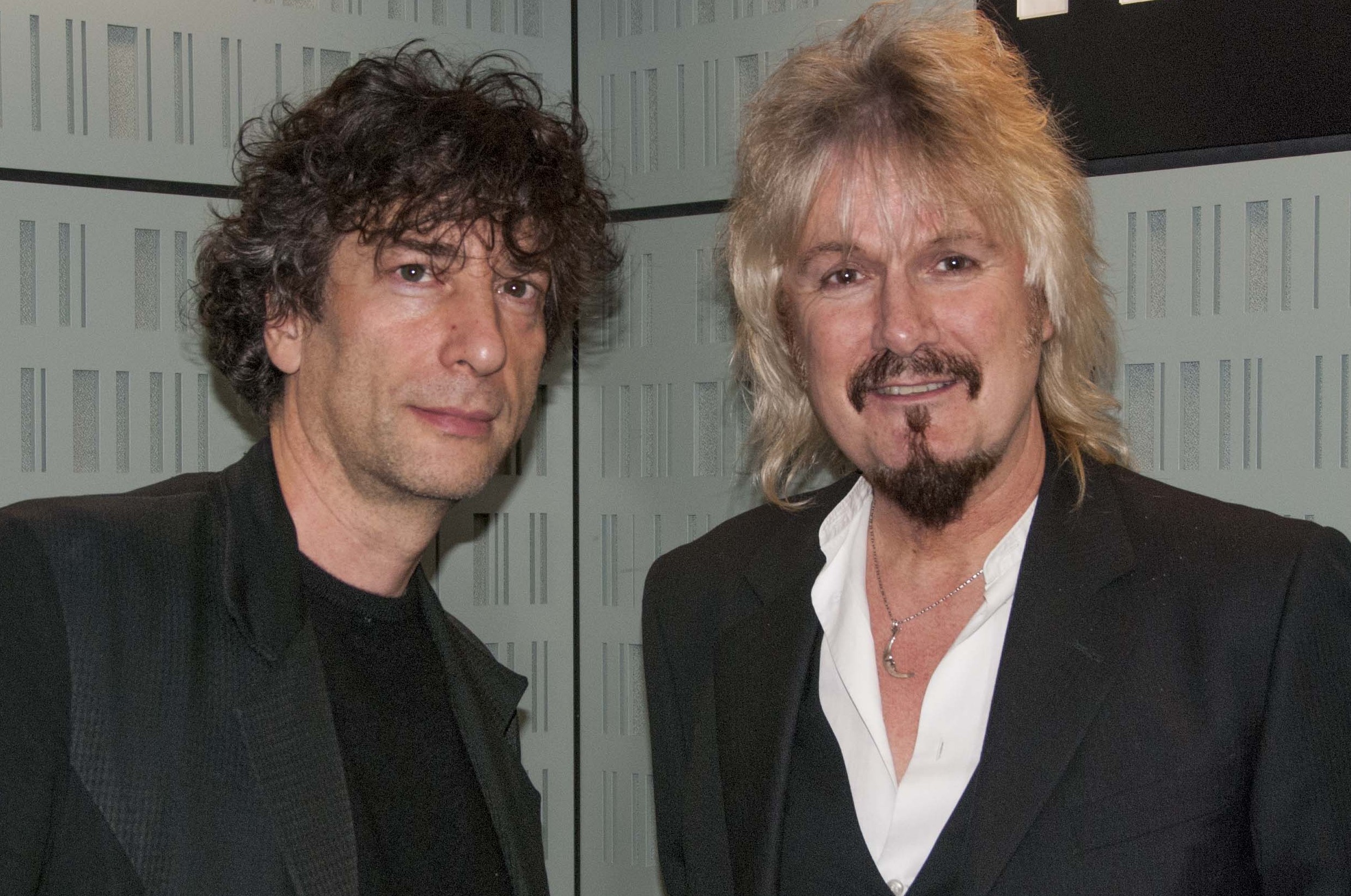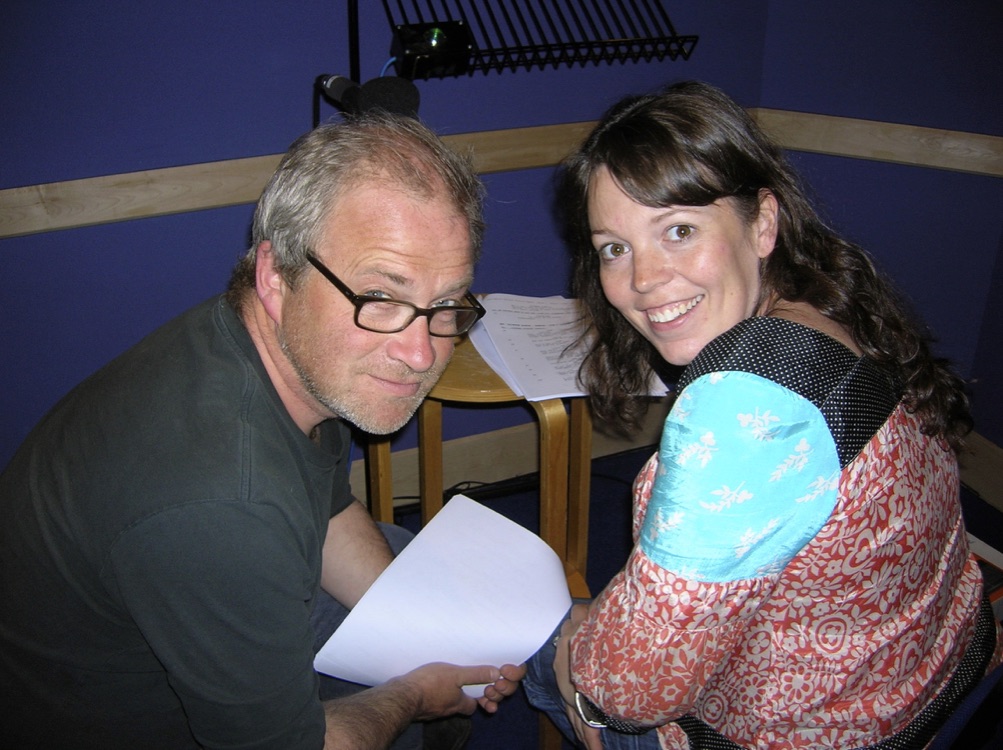 2007 Dirk Gently's Holistic Detective Agency with Harry Enfield and Olivia Colman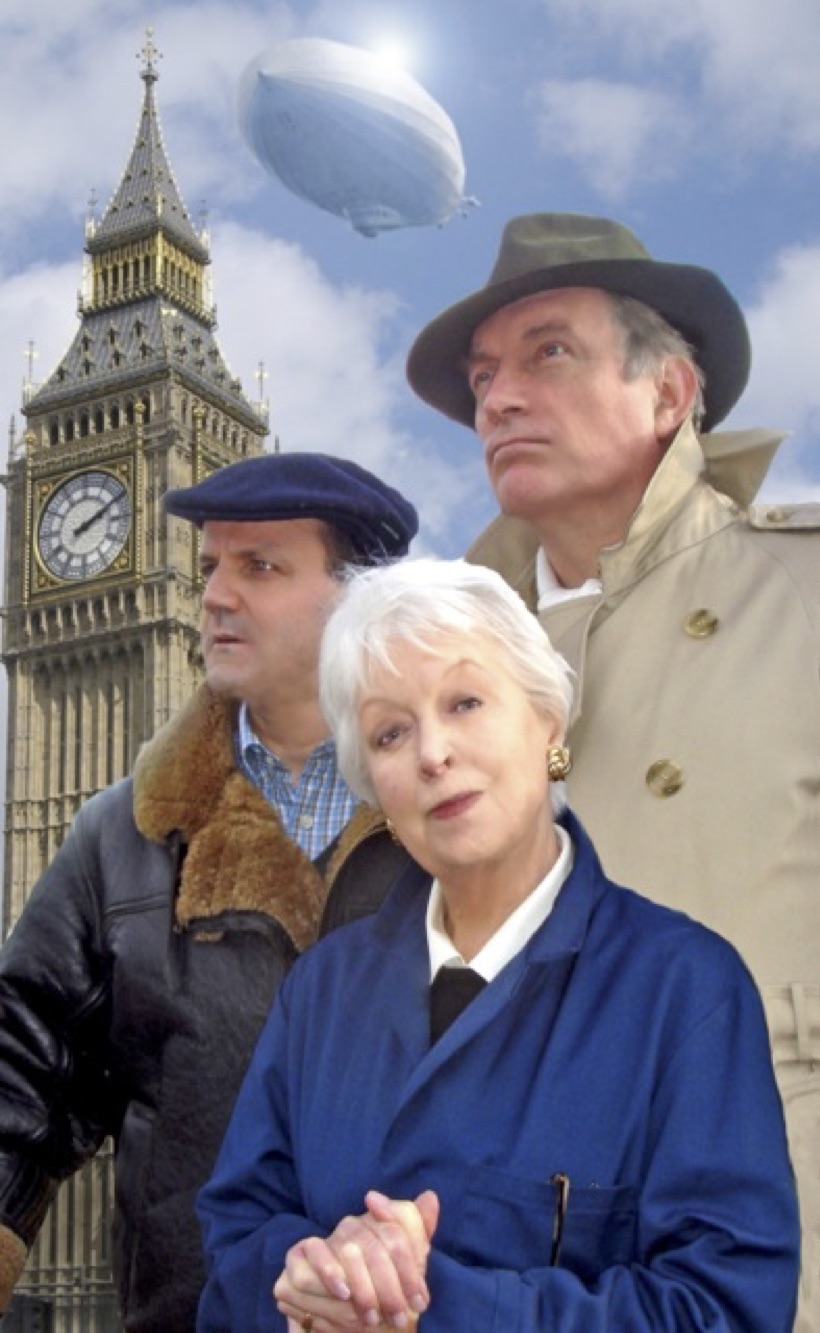 2008 The Adventures Of Seton Blake – Detective! with Wayne Forrester, Simon Jones and lovely June Whitfield as Mrs Bardell.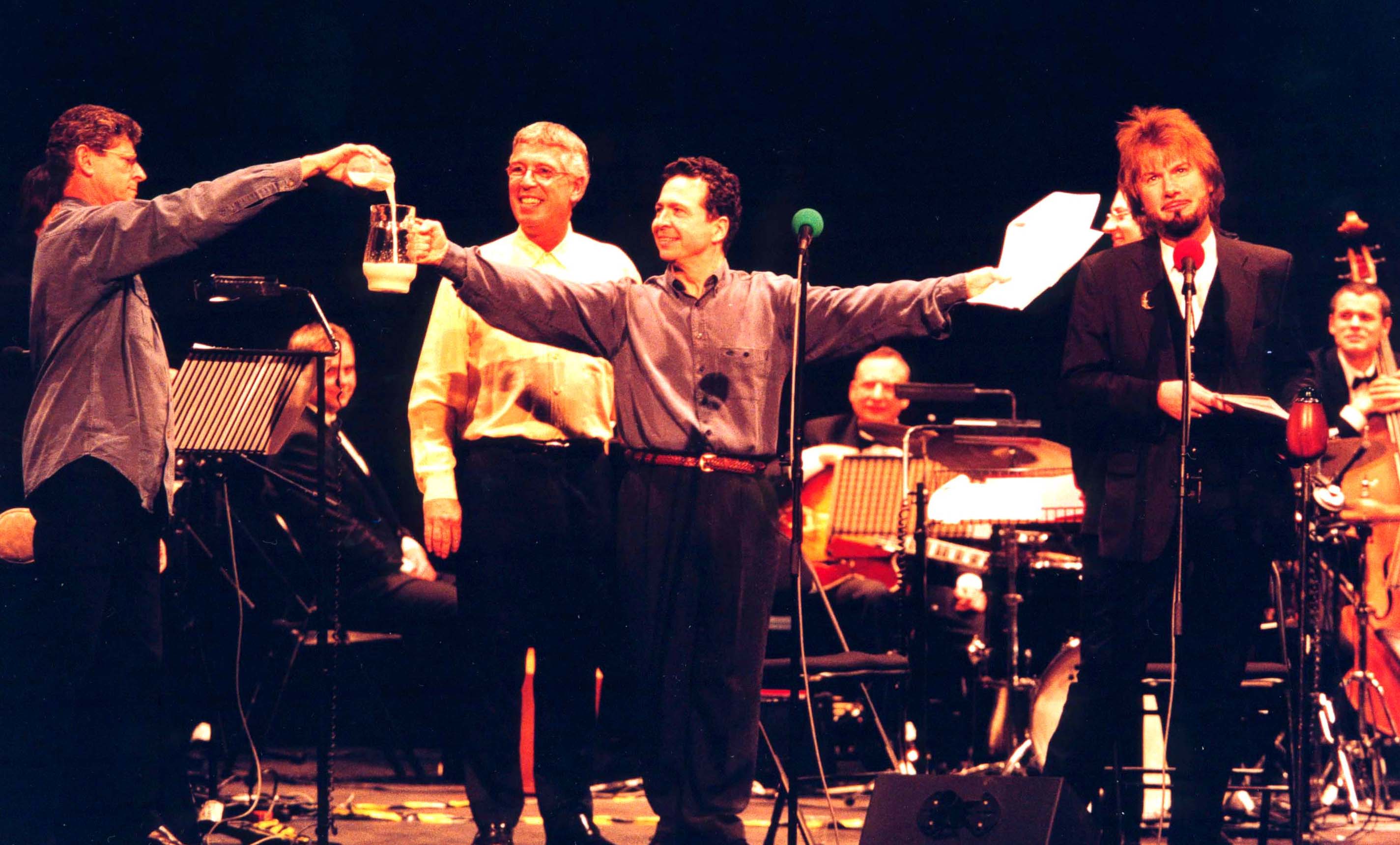 2001 – Goon Again – Jon Glover, Jeffrey Holland, Andy Secombe and Dirk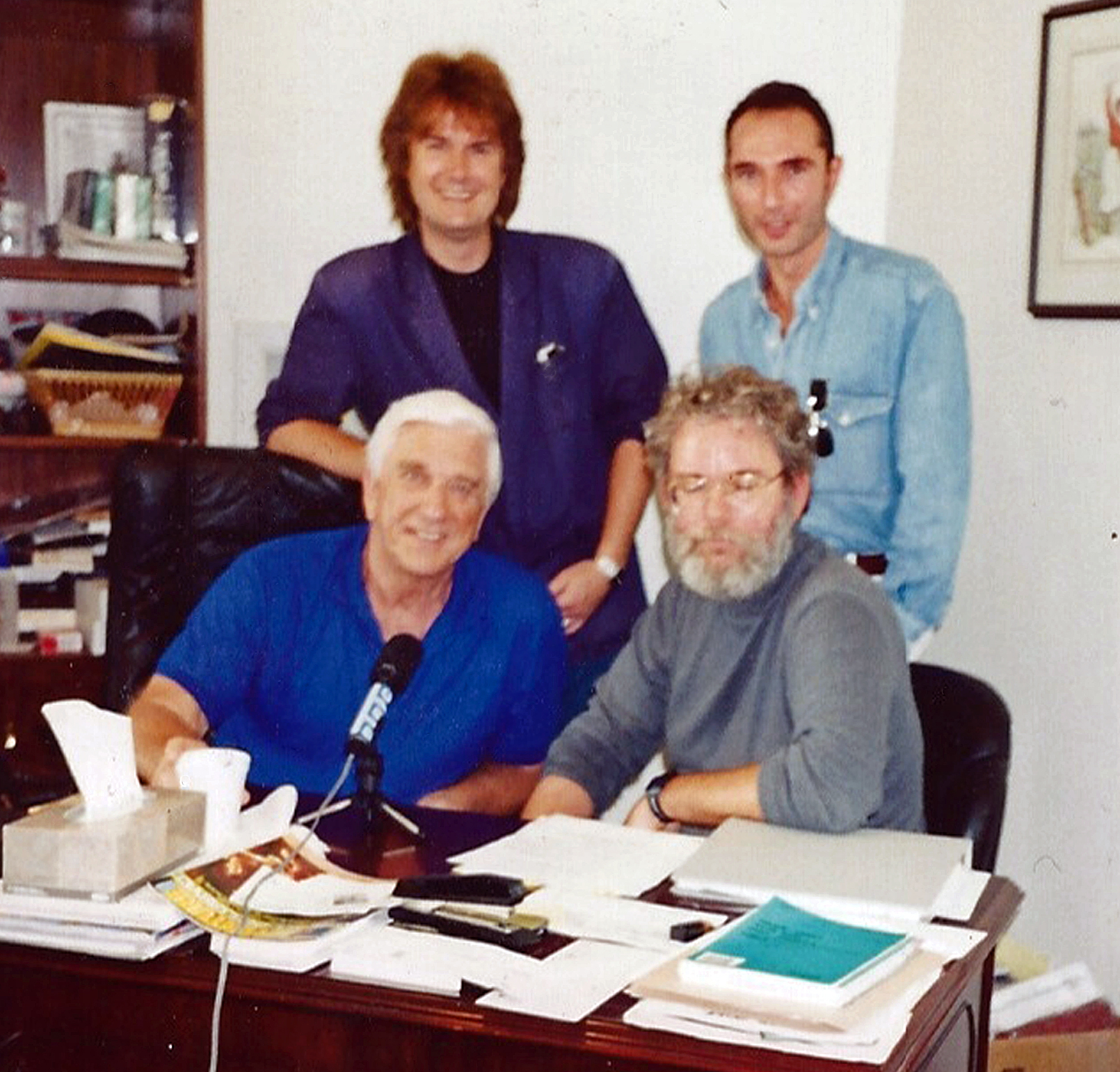 1994 – Dirk and writer Stuart Silver visit Leslie Nielsen and Frank Beard on the set of Bad Golf My Way, Toronto Canada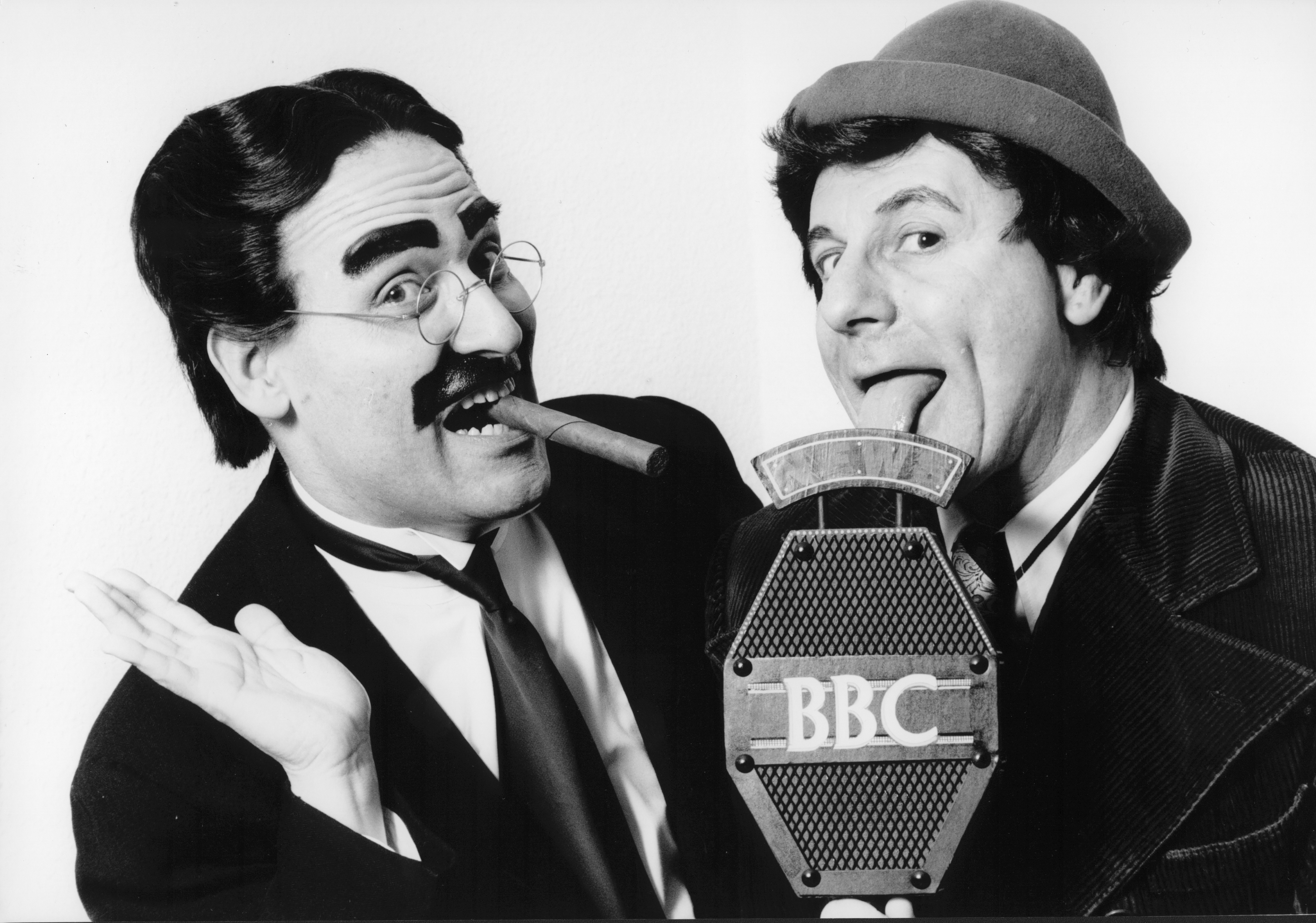 Flywheel – Michael Roberts as Waldorf T. Flywheel and Frank Lazarus as Emmanuel Ravelli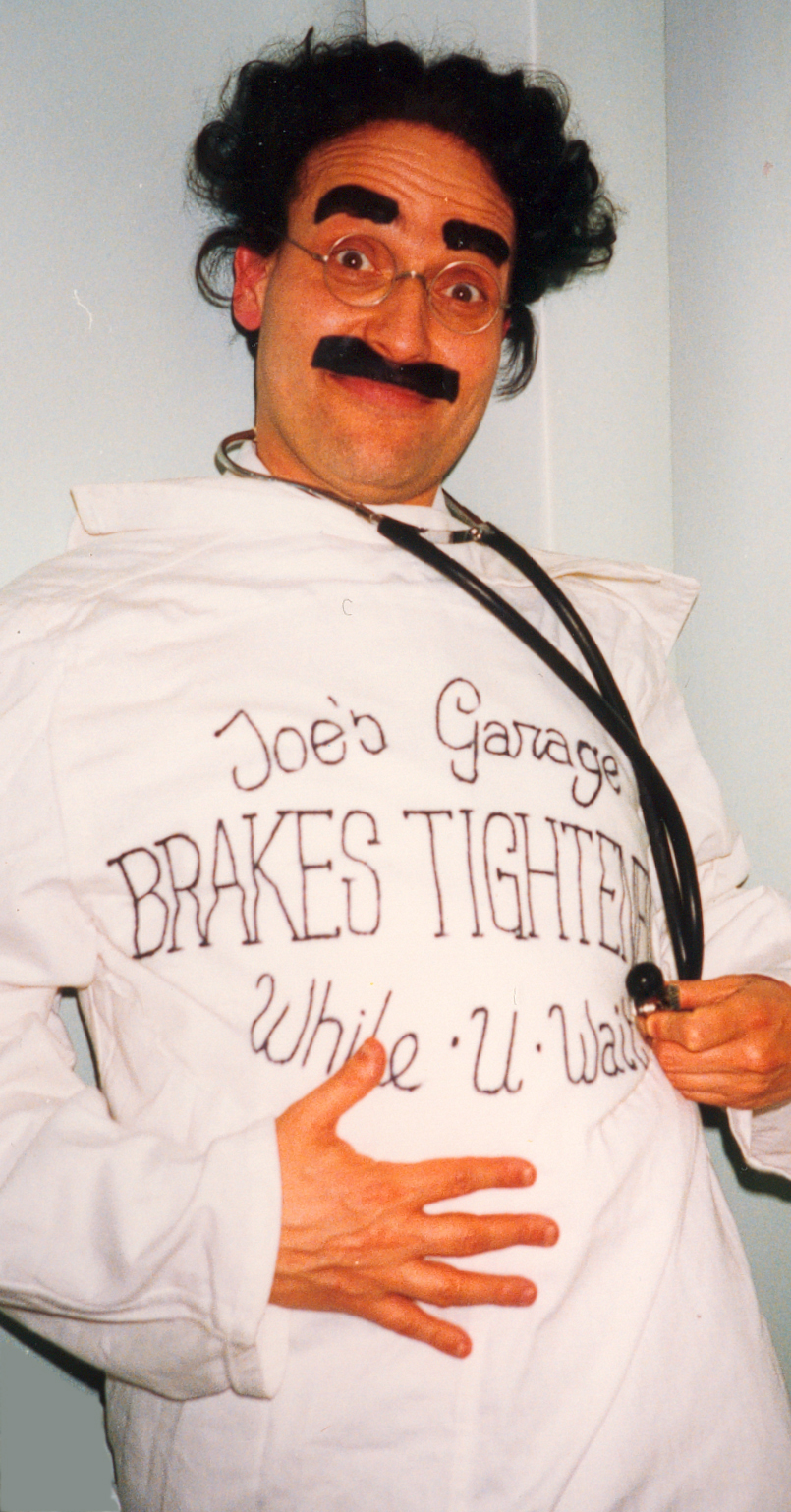 Michael Roberts as Waldorf T. Flywheel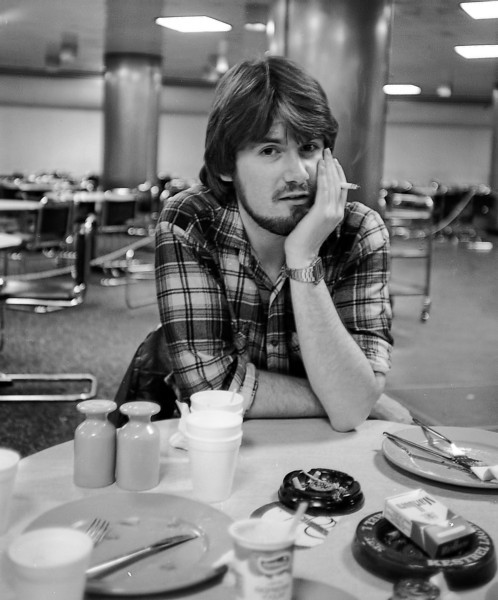 3am  – A tired Studio Manager in BBC Bush House canteen, 1984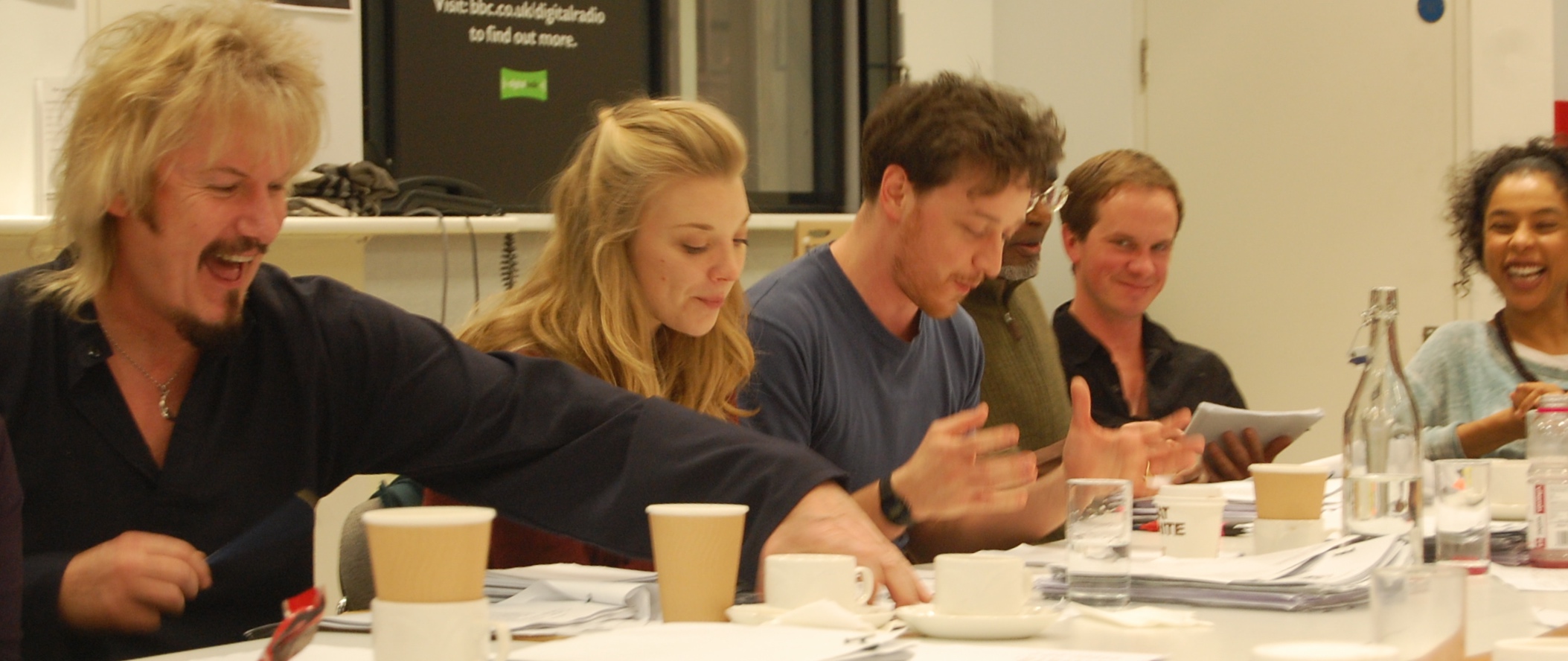 Neverwhere read-through: Dirk, Natalie Dormer, James McAvoy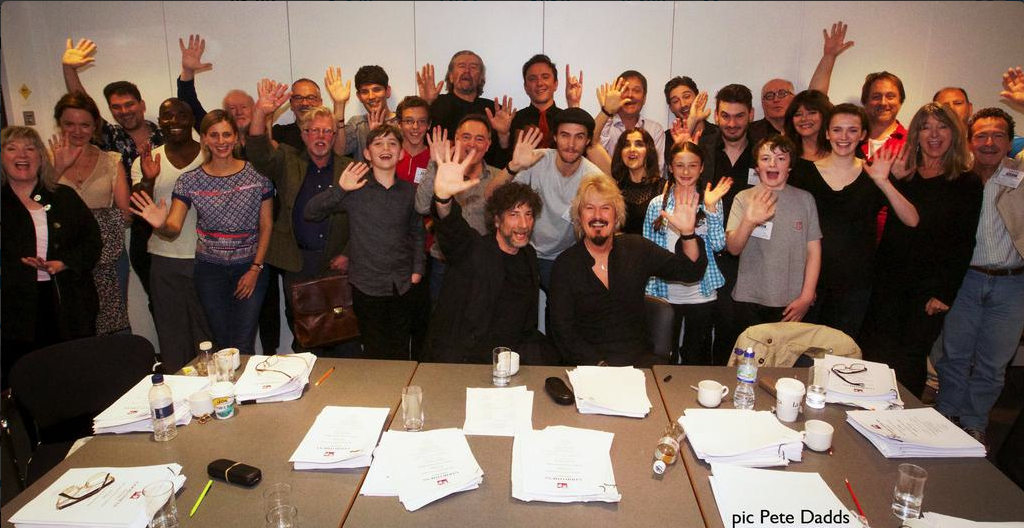 The Cast of BBC Radio 4's Good Omens, with Neil and Dirk at the table read.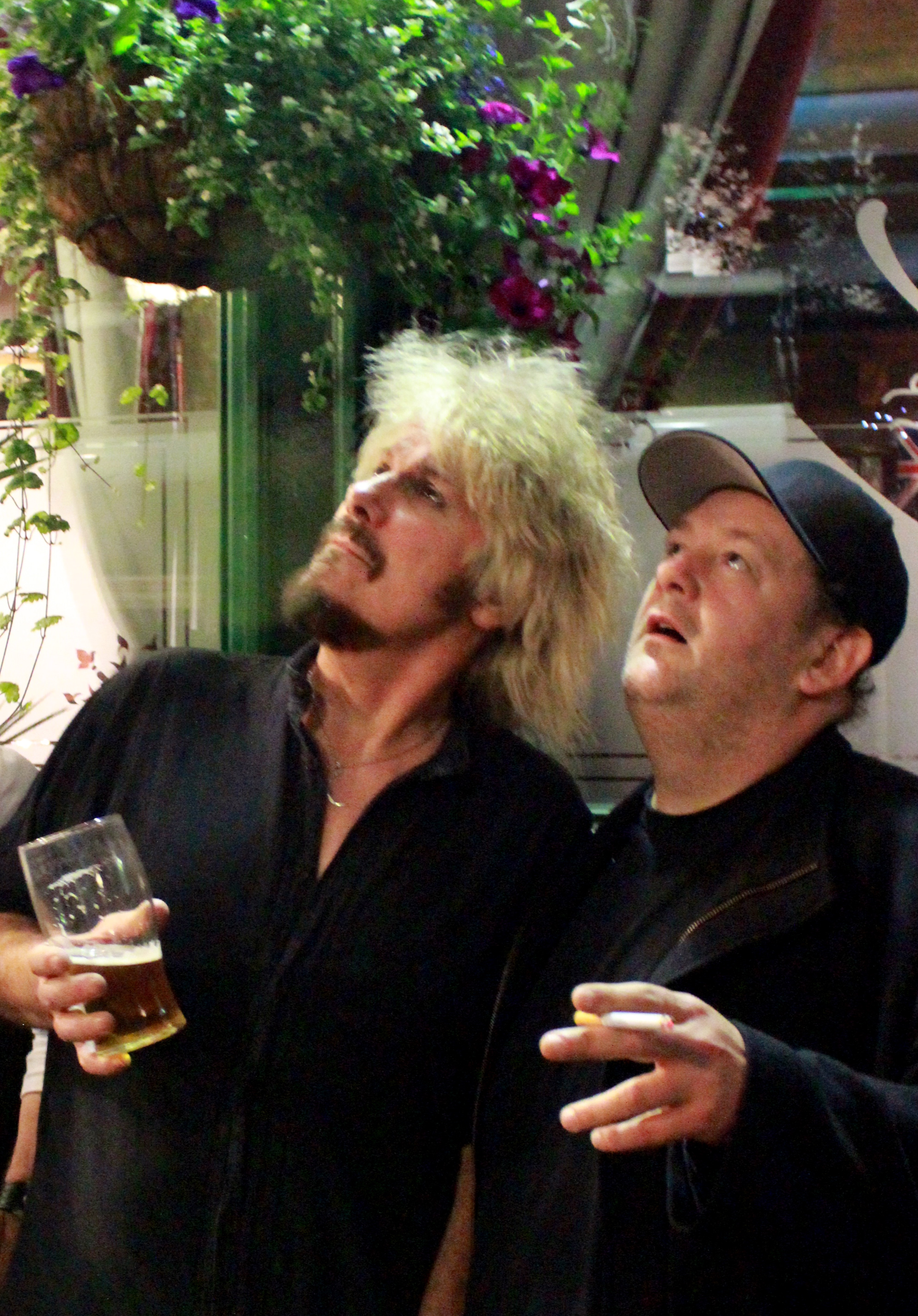 Dirk and Johnny Vegas. Outside the pub. Where else?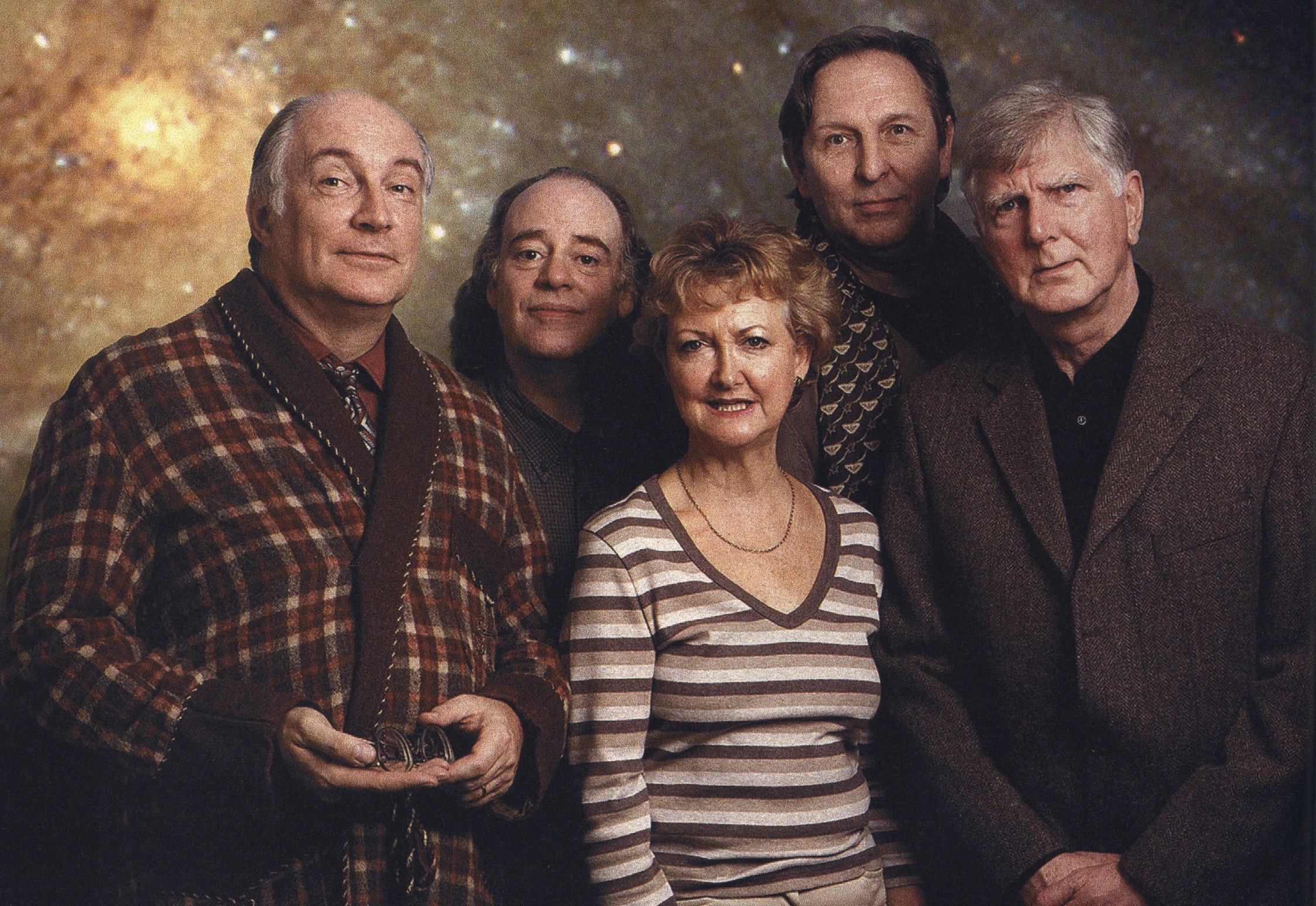 The Hitchhikers Cast reunite in 2003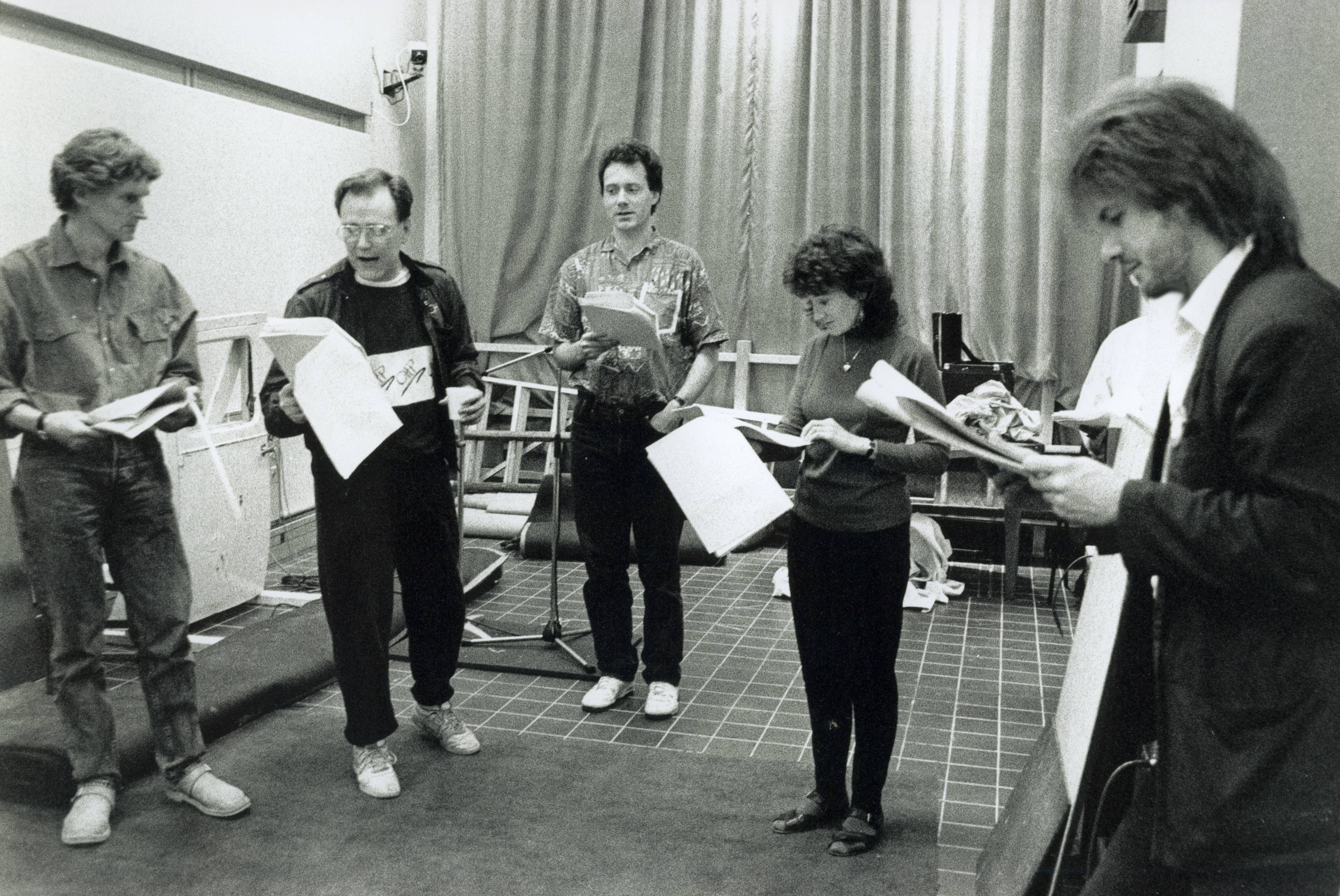 Recording The Adventures Of Superman at BBC Maida Vale in 1990 – Christopher Grace, Vince Marzello, Simon Treves, Liz Mansfield and Dirk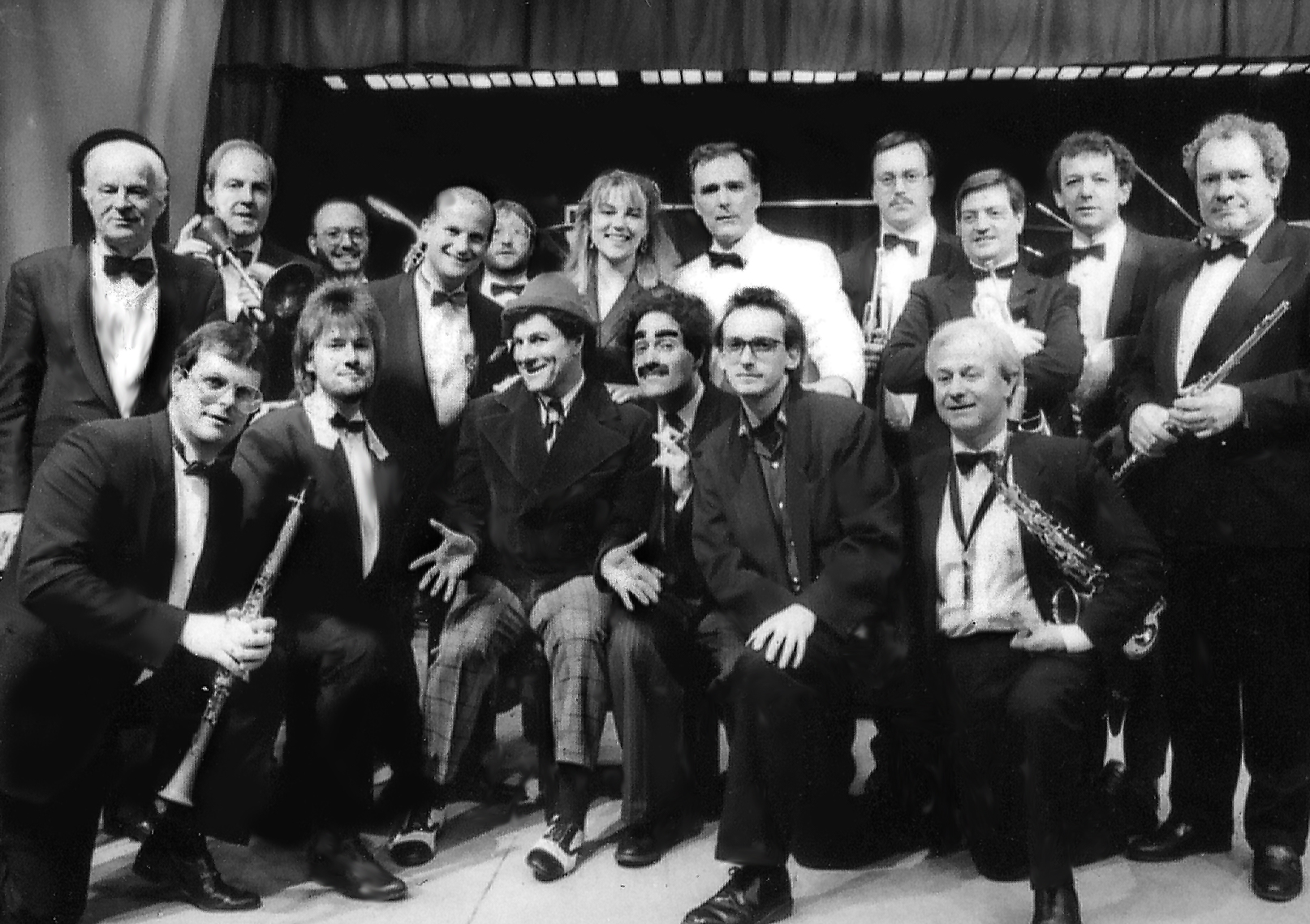 Flywheel, Shyster & Flywheel – Band and Cast
Flywheel, Shyster & Flywheel – Producer Dirk Maggs, Michael Roberts, Frank Lazarus and Script Adapter Mark Brisenden.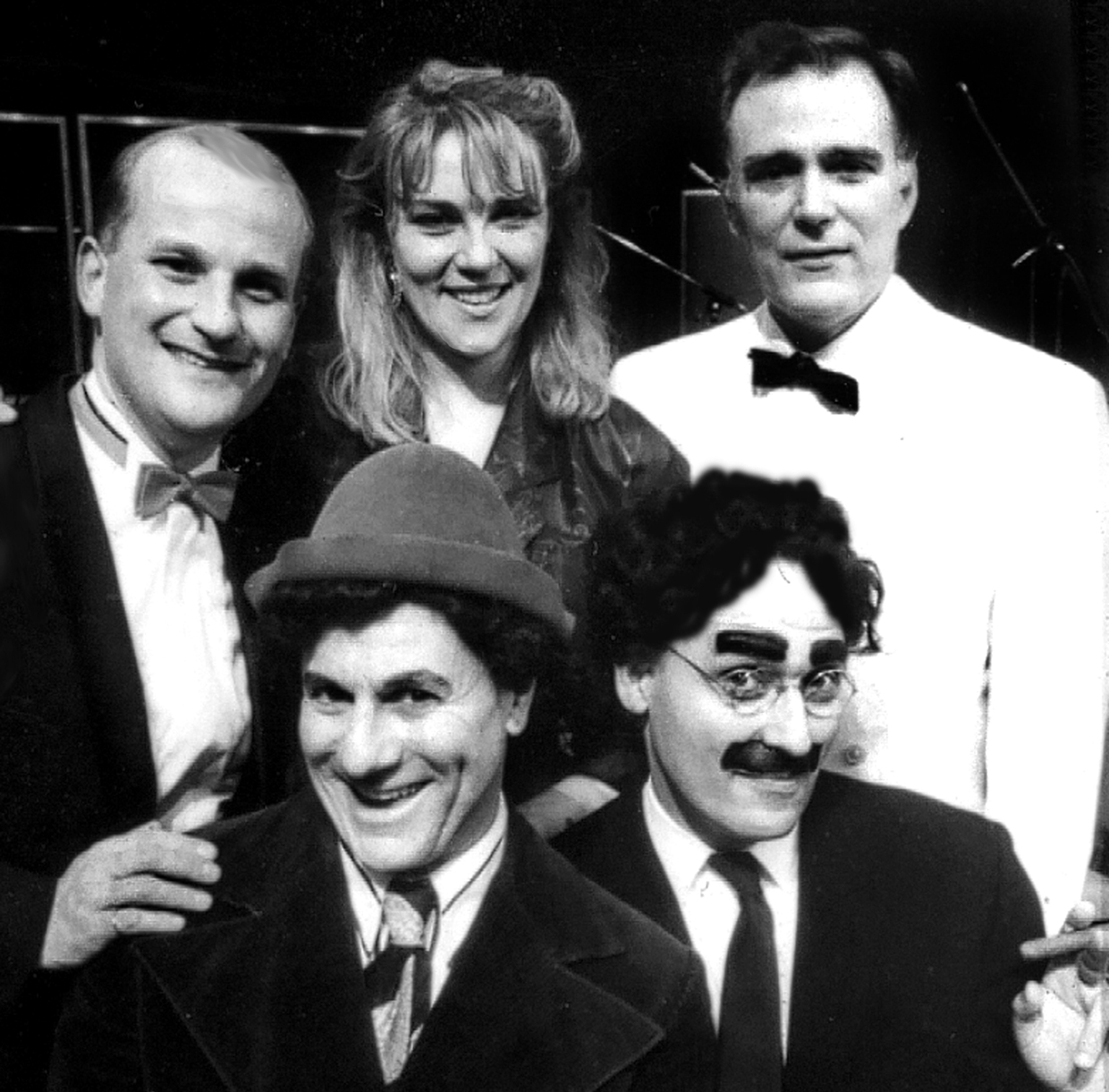 The Flywheel, Shyster & Flywheel cast 1991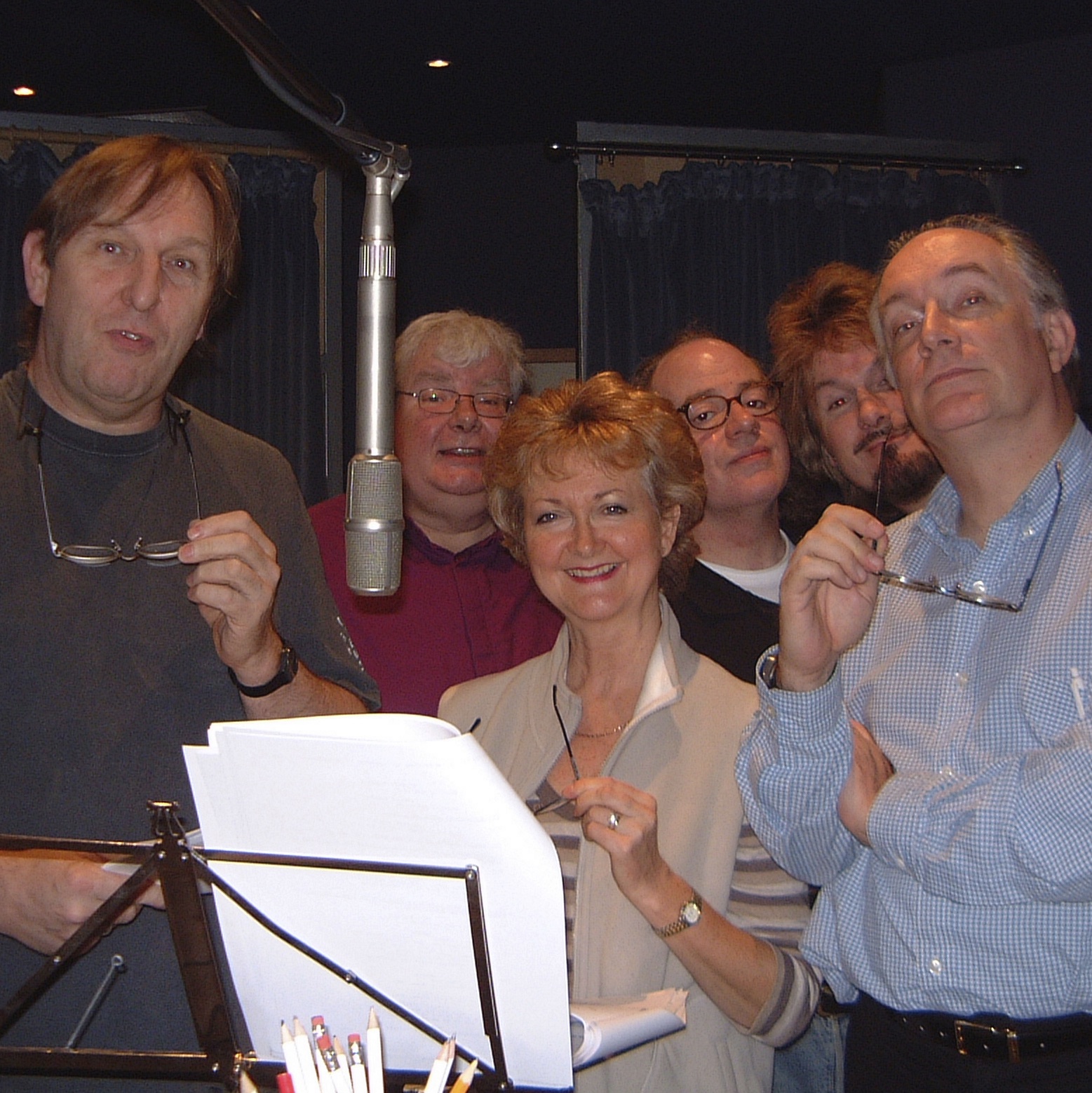 Hitchhikers Tertiary 2004 – the gang reunited at last.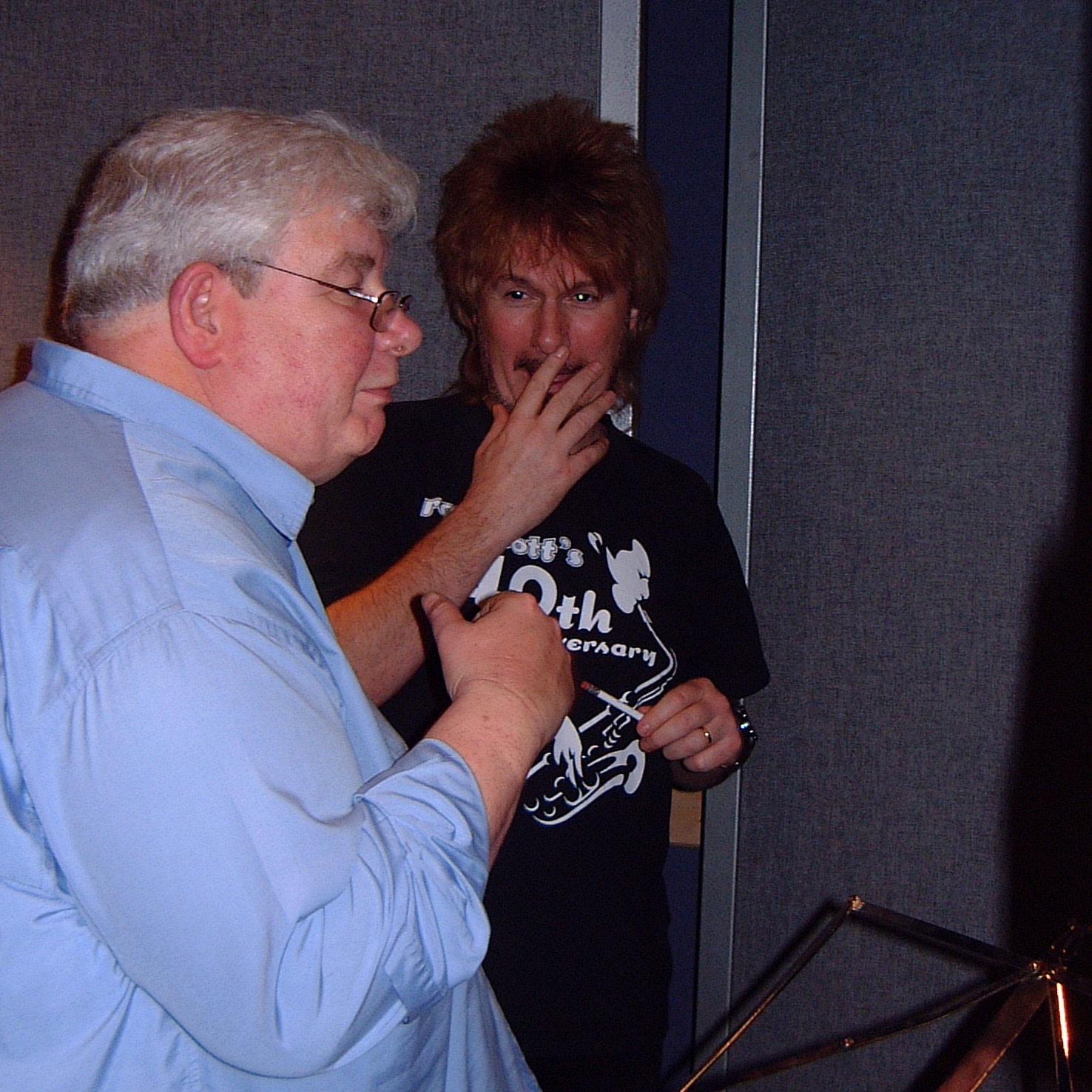 During recording of Hitchhikers Tertiary, Richard Griffiths is reciting a filthy limerick.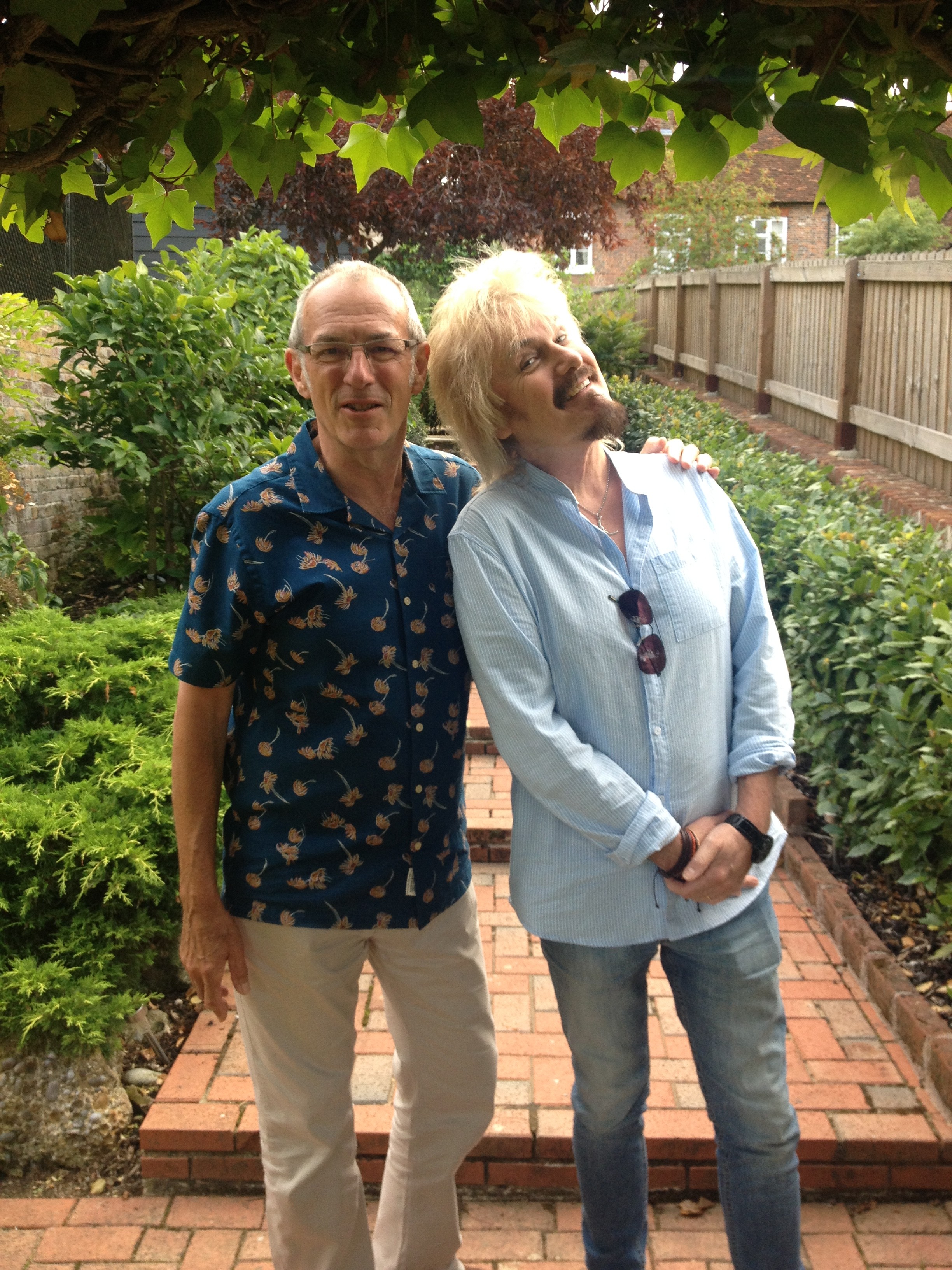 Dave Gibbons (Watchmen, Kingsman) an old mate from way back.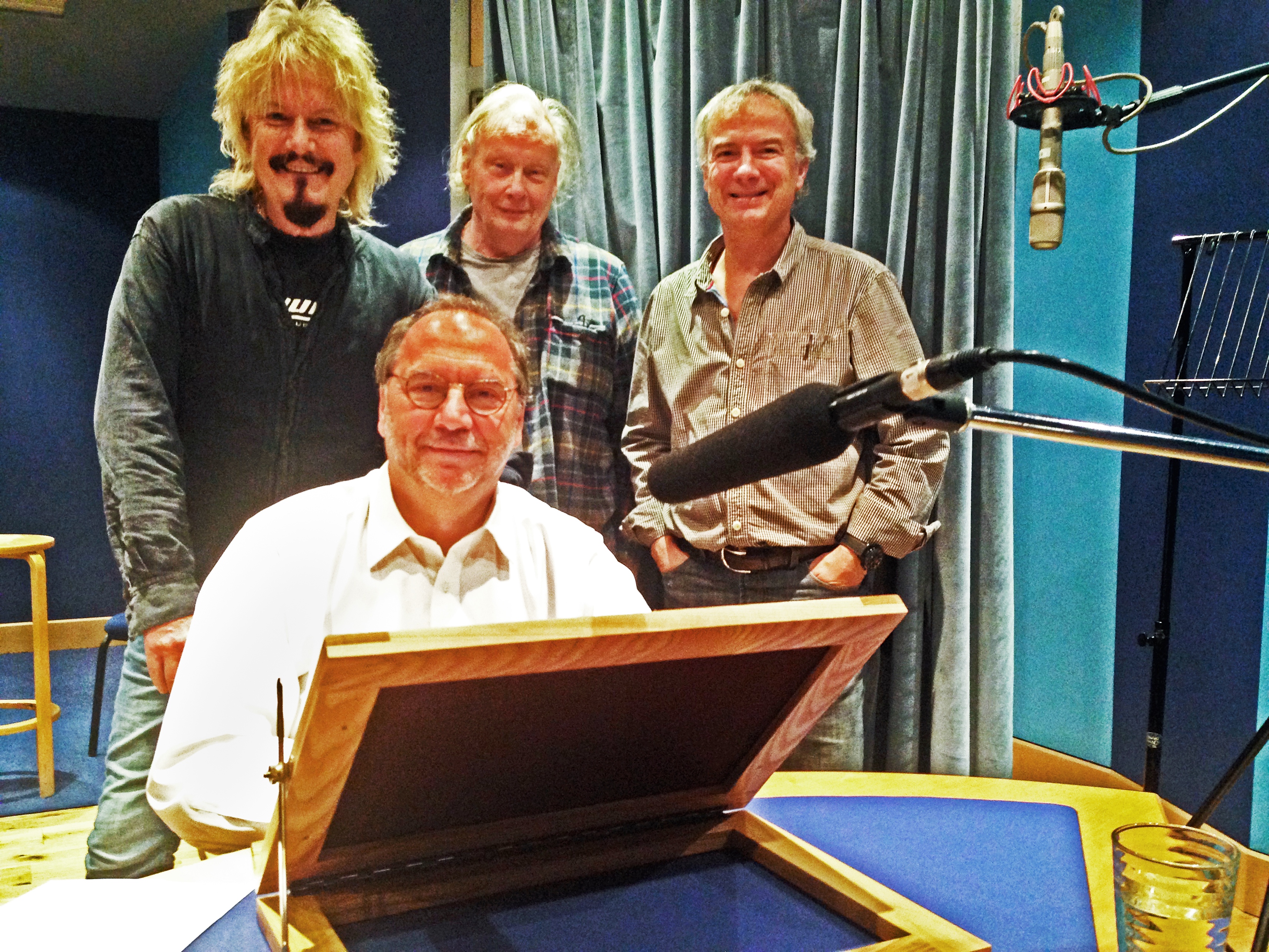 With Mike Walker and David Morley as we recorded a play about  Peter Piot, who isolated the Ebola virus. Peter narrated.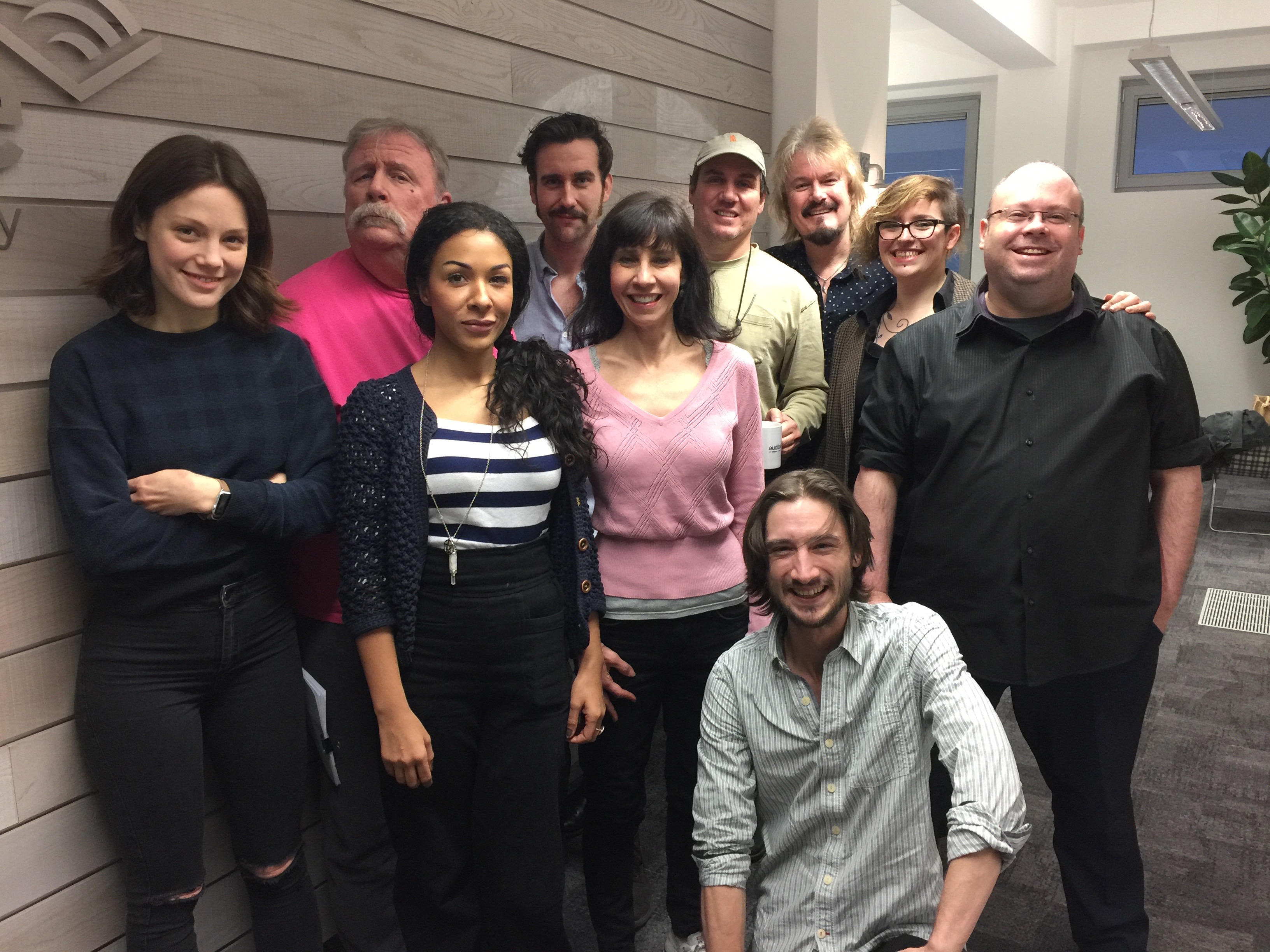 Alien Out Of The Shadows Cast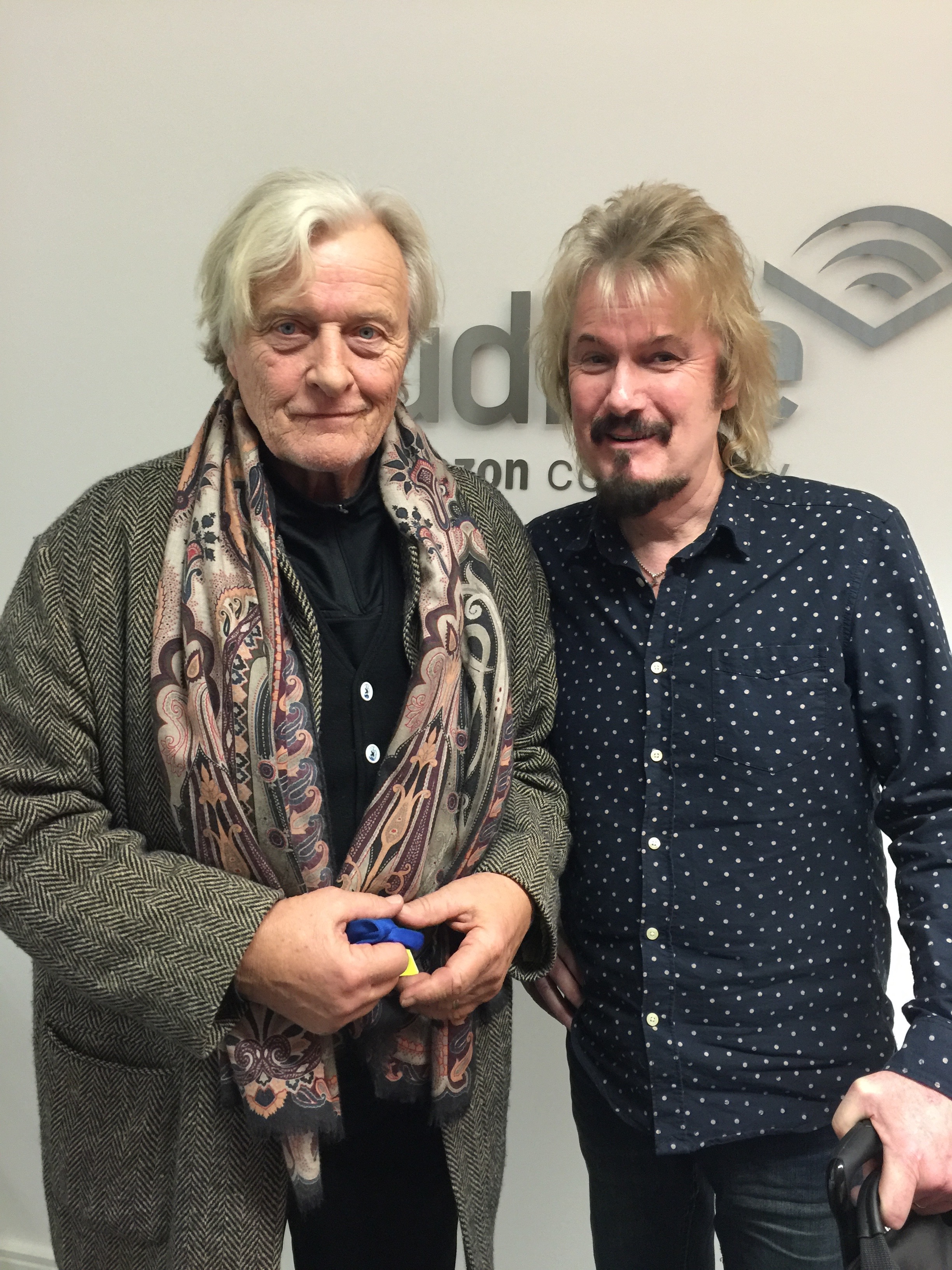 Alien Out Of The Shadows – with Rutger Hauer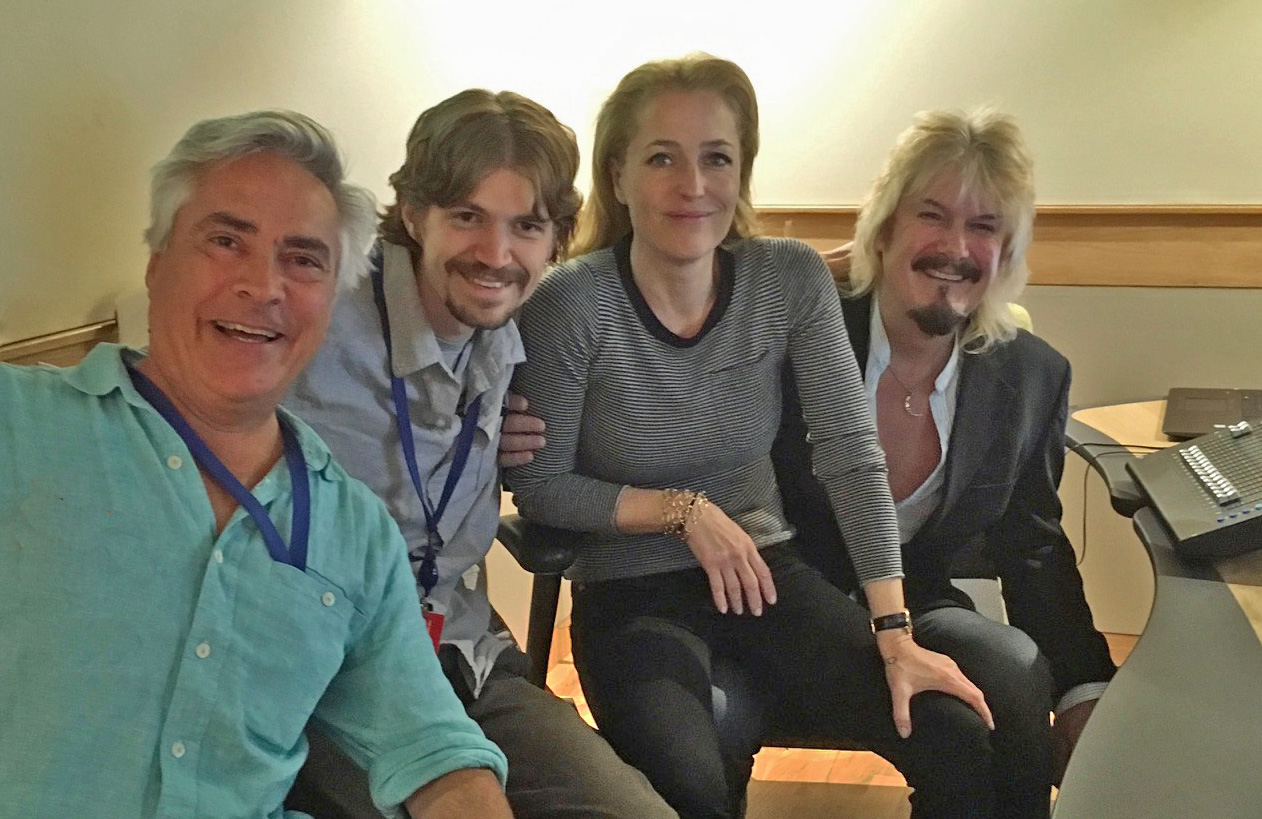 Sorry lads. Gillian chose to sit on MY knee.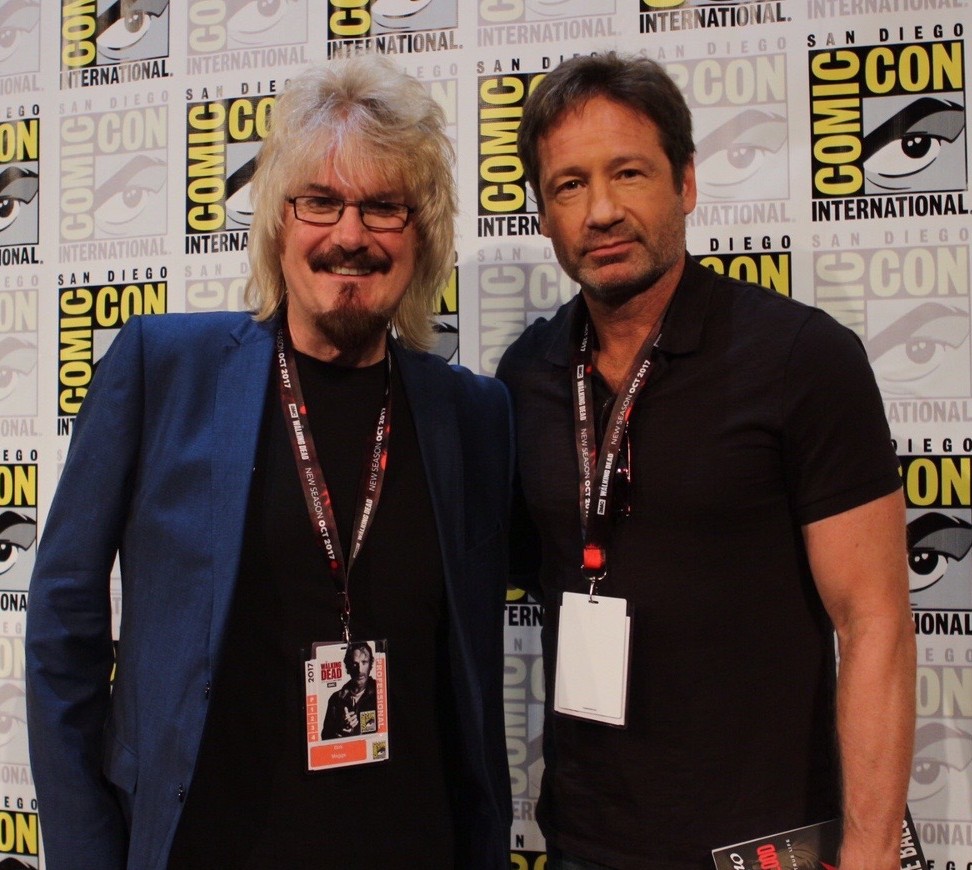 Me'n'Dave
Proud winner gets to hold award!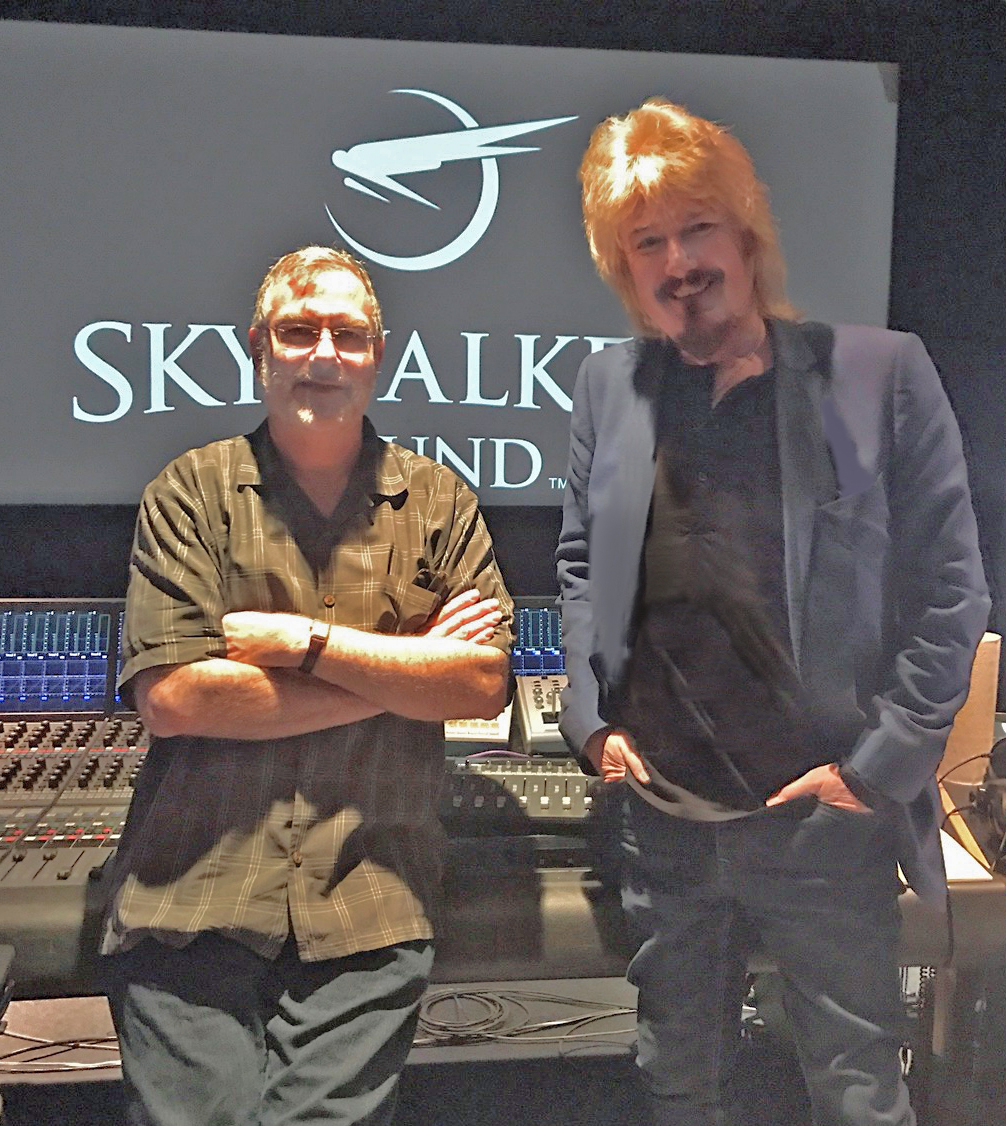 With Sound Design legend Gary Rydstrom at Skywalker Sound